In fiction, Janet Fitch continues the story of Marina M., David Szalay interconnects multiple stories, and Laura Lippman, Bianca Marais, and Helen Phillips all introduce women in trouble. In nonfiction, Jeff Guinn takes Henry Ford and Thomas Edison for a spin, while Isha Sesay takes on the serious subject of the kidnapped Chibok girls.
Fitch, Janet. Chimes of a Lost Cathedral. Little, Brown. Jul. 2019. Jul. 2019. 800p. ISBN 9780316510059. $30; ebk. ISBN 9780316510066. lib. ebk. ISBN 9780316528849. CD/downloadable. HISTORICAL
Oprah author Fitch, a mega-best-selling crafter of finely wrought fiction, continues the story she began in The Revolution of Marina M. with the heroine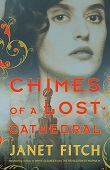 wandering a Russian countryside blasted by civil war and arriving in hollowed-out Petrograd desperate to find a place to birth her child. There, she helps tend other lost souls and even as tragedy strikes emerges as a poet. With a 100,000-copy first printing and a national tour.
Guinn, Jeff. The Vagabonds: The Story of Henry Ford and Thomas Edison's Ten-Year Road Trip. S. & S. Jul. 2019. 320p. ISBN 9781501159305. $28; ebk. ISBN 9781501159329. BIOGRAPHY
Having assayed American legends like Bonnie and Clyde and the O.K. Corral gunslingers, investigative journalist–turned–best-selling author Guinn goes sunnier to chronicle the summer travels of Henry Ford and Thomas Edison, joined by tiremaker Harvey Firestone, who undertook ten years' worth of camping trips to Florida to survey the quality of America's roads. They dubbed themselves the Vagabonds (while traveling in luxury with chefs and butlers), and their sojourns birthed the idea of the summer road trip. With a 100,000-copy first printing and a national tour (in summer, of course).
Lippman, Laura. Lady in the Lake. Morrow. Jul. 2019. 384p. ISBN 978006239001. $26.99; ebk. ISBN 9780062390035. lrg. prnt. CD. THRILLER
In the next stand-alone from the multi-award-winning Lippman, trapped Sixties housewife Madeline "Maddie" Schwartz abandons all for the fully felt life she always wanted, eventually getting a job on the Baltimore afternoon newspaper, the Star. Now she's digging into the death of African American Cleo Sherwood, whose body is found in a fountain in a park lake and whose ghost gets irritable with Maddie. With a 125,000-copy first printing and a regional tour.
Marais, Bianca. If You Want To Make God Laugh. Putnam. Jul. 2019. 448p. ISBN 9780735219311. $26; ebk. ISBN 9780735219328. Downloadable. LITERARY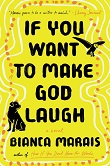 In postapartheid South Africa, pregnant 17-year-old Zodwa guards dangerous secrets in a squatter camp while wealthy Ruth battles grief over what she can't have. Meanwhile, in Zaire, disgraced nun Delilah wrestles with a past that keeps resurfacing. Their lives converge when desperate Ruth and Delilah return to their rural hometown and find an abandoned baby. Marais's debut, Hum if You Don't Know the Words, received starburst attention.
Phillips, Helen. The Need. S. & S. Jul. 2019. 272p. ISBN 9781982113162. $26; ebk. ISBN 9781982113186. LITERARY
A best-selling author and Los Angeles Times Book Prize and NYPL Young Lions finalist, Phillips offers literary fiction with an sf/thriller edge as paleobotanist Molly faces an intruder in her house. She worked all day at a fossil quarry, then came home to care for her young children as her musician husband tours, and she's terrified to realize that the man in the deer mask accosting her seems to know everything about her. What happens next, as she gives in to his demands, pushes into the unknown. With a 100,000-copy first printing.
Sesay, Isha. Beneath the Tamarind Tree: A Story of Courage, Family, and the Lost Schoolgirls of Boko Haram. Dey Street: HarperCollins. Jul. 2019. 384p. ISBN 9780062686671. $27.99; ebk. ISBN 9780062686626. lrg. prnt. MEMOIR/INTERNATIONAL EVENTS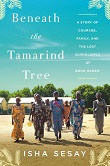 In 2014, when Boko Haram kidnapped 276 schoolgirls from a Government Secondary School in the Nigerian town of Chibok, then CNN anchor Sesay led the team that covered the story and won a 2014 Peabody for its efforts; she also won a Gracie Award for Outstanding Anchor. Later, she accompanied 21 girls released in 2016. Here she chronicles the kidnapping itself and the stumbling government response while portraying the aspirations and experiences of some of the girls she met. With a 100,000-copy first printing.
Szalay, David. Turbulence. Scribner. Jul. 2019. 160p. ISBN 9781982122737. $24; ebk. ISBN 9781982122751. LITERARY
Szalay, a 2013 Granta Best of Young British Novelists, returns after the Man Booker short-listed All That Man Is with a story that spread outward like cracks in a teacup. After experiencing turbulence on a plane, a woman chats with the man sitting next to her, who returns home to tragic news that has also deeply shaken a pilot, whose outpouring of sorrow to a journalist he meets changes her perspective as she heads off on assignment. And on and on through 12 flights from London to Madrid, Dakar to São Paulo, as we see the impact a single event can have in multiple lives. With a 125,000-copy first printing.