Historical fiction that moves from Viking-age Scandinavia to medieval England to Civil War America (flashing forward to the present) to late 1950s Washington, DC.
Estes, Kelli. Today We Go Home. Sourcebooks Landmark. Aug. 2019. 400p. ISBN 9781492664185. pap. $15.99. HISTORICAL
Back home in the Pacific Northwest and trying to heal after a deadly attack on her convoy in Afghanistan, Larkin Bennett discovers the diary of Emily Wilson, who disguised herself as a man to fight for the Union during the Civil Wa. Knowing the danger her fellow soldiers pose if she is discovered, Emily is also beginning to think about what freedom really means. Estes's The Girl Who Wrote in Silk has sold 130,000-plus copies.
Hartsuyker, Linnea. The Golden Wolf. Harper. Aug. 2019. 432p. ISBN 9780062563743. $27.99; ebk. ISBN 9780062563798. HISTORICAL
In this finale to the Viking-age trilogy begun with The Half-Drowned King and The Sea Queen, Ragnvald acknowledges that King Harald, who claims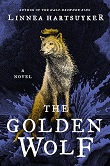 Ragnvald's bold sister Svanhild as one of his many wives, is the "golden wolf" who will conquer and unite all Norway, though it means the end of his own realm. Meanwhile, restless Svanhild follows her daughter to Iceland, and Ragnvald and his sons battle enemies old and new in a changing world. With a 30,000-copy first printing.
Howorth, Lisa. Summerlings. Doubleday. Aug. 2019. 256p. ISBN 9780385544641. $22.95; ebk. ISBN 9780385544658. Downloadable. HISTORICAL
A former librarian and current co-owner of the famed Square Books in Oxford, MS, Howorth (Flying Shoes) takes us to Connors Lane in late 1950s Washington, DC. Here, spies and Nazi sympathizers, diplomats and World War II refugees mingle; young narrator John and buddies Ivan and Max discover a dangerous spider (part of an infestation presumed to be Soviet insect warfare); and at a backyard party, Ivan's daring, Ukrainian-born aunt rides away with a stranger. And this coming-of-age story is just beginning.
Walters, Minette. The Turn of Midnight. Mira: Harlequin. Aug. 2019. 464p. ISBN 9780778308836. $27.99. HISTORICAL
As the Black Death charts its way through mid-1300s England, freethinking Lady Anne gathers the people of Develish behind her moat, with everyone aware that as supplies run out, they will have to leave. Are there survivors out there? Lady Anne appoints steward Thaddeus Thurkell, a bastard serf she secretly educated, to take a band of tough young men into the world to find out. The sequel to The Last Hours; with a 40,000-copy first printing.