Kevin Kwan, Bobbie Ann Mason, and Nick Hornby are among the authors whose novels will soon brighten the literary scene, with Sarah Shun-lien Bynum and Walter Mosley adding short fiction to the list.
Bynum, Sarah Shun-lien. Likes. Farrar. Sept. 2020. 240p. ISBN 9780374191948. $26. SHORT STORIES
A New Yorker 20 Under 40 and National Book Award finalist for Madeleine Is Sleeping, Bynum captures the contemporary moment in her distinctively lyrical, off-kilter language, with nine stories featuring surprised hosts, fading indie-film stars, desperate workers, and an Instagram-crazed 12-year-old, all steering through life's everyday battles. With a 50,000-copy first printing.
Hajdu, David. Adrianne Geffel: A Fiction. Norton. Sept. 2020. 240p. ISBN 9780393634228. $25.95. LITERARY
Music critic for the Nation and author of cultural touchstones like Lush Life and Positively 4th Street, Hajdu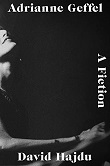 dreams up a debut novel about (fictitious) piano genius Adrianne Geffel with a rare neurological condition that makes her playing pure, distilled emotion. Hajdu blends satire with a poignant recall of 1970s–1980s New York to provide a portrait of the "Queen of Bleak Chic" and her compatriots.
Hornby, Nick. Just Like You. Riverhead. Sept. 2020. 368p. ISBN 9780593191385. $27. Downloadable. LITERARY
The celebrated author of High Fidelity and About a Boy, Hornby here limns the life of Lucy, who followed the rules and got married to someone like her. The result was sheer misery. Now that she's 40 and closing in on divorce, she's just looking for a babysitter, but twenty-plus Joseph, as different from her in background as one could imagine, unexpectedly turns out to be something more.
Kwan, Kevin. Sex and Vanity. Doubleday. Jul. 2020. 304p. ISBN 9780385546270. $26.95. CD/downloadable. LITERARY
The daughter of a Chinese American mother and WASPier-than-thou father, Lucie Churchill can't admit her attraction to George Zao when they meet on the island of Capri and end up kissing in the glorious ruins of a Roman villa. She's still in denial when she encounters him a few years later in the Hamptons, where's she's hanging out with her fiancé. But things will change. Just announced; from the author of the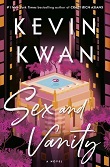 bigtime Crazy Rich Asians.
Mason, Bobbie Ann. Dear Ann. Harper. Sept. 2020. 352p. ISBN 9780062986658. $27.99. lrg. prnt. LITERARY
Mason, a multi-award winner for her fiction and Pulitzer Prize finalist for the memoir Clear Springs, returns with whip-smart, socially unsure rural Kentucky girl Ann Workman, who makes it to graduate school in the Sixties and unexpectedly finds a soulmate in upper-crust Chicagoan Jimmy. But her life is upended by the social disjunctions of the time, and years later she wonders whether she made the right decisions. With a 30,000-copy first printing.
Miller, Sue. Monogamy. Harper. Sept. 2020. 352p. ISBN 9780062969651. $28.99. lrg. prnt. LITERARY
Won in a pitched-battle auction, this latest from the New York Times best-selling Miller features introspective photographer Annie, long married to gregarious bookseller Graham and nervously on the verge of her first gallery show in six years. She's shocked when he dies suddenly and even more shocked to discover he was briefly unfaithful to her before his death. With an eight-city tour and a 200,000-copy first printing.
Mosley, Walter. The Awkward Black Man. Grove. Sept. 2020. 336p. ISBN 9780802149565. $26. SHORT STORIES
This volume gathers 17 stories by Mosley, some never before published, others having appeared in venues like The New Yorker and the Atlantic, all providing portraits of remarkable black characters embedded in life's complications. Note that Mosley is not just an Edgar Award winner and Mystery Writers of America Grand Master but an O. Henry Award winner whose literary tour de force, John Woman, was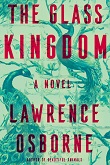 long-listed for the 2019 Andrew Carnegie Medal for Excellence in Fiction.
Osborne, Lawrence. The Glass Kingdom. Hogarth: Crown. Sept. 2020. 204p. ISBN 9781984824301. $27. Downloadable. LITERARY
An author frequently best-booked for his novels and a celebrated journalist and travel writer to boot, London-born, Bangkok-based Osborne offers the story of New Yorker Sarah Mullins, who lands in Bangkok with a secret and a suitcase of money. Living in a glossy glass-front hotel, she befriends a bunch of classy ex-pat women and considers her future. But political chaos radically shifts her possibilites.
Stephenson, Simon. Set My Heart to Five. Hanover Square: Harlequin. Sept. 2020. 400p. ISBN 9781335551207. $27.99. LITERARY
Former Pixar screenwriter Stephenson turns out a debut starring small-town dentist Jed, who happens to be a bot engineered with human DNA to look and act like a real human being. Brought to tears by a classic movie—shocking because bots aren't supposed to have feelings—he experiences further emotion with subsequent film watching and decides to head west to meet his mother (that is, the programmer who made him) and maybe fall in love. With a 75,000-copy first printing; optioned for film.
Wyld, Evie. The Bass Rock. Pantheon. Sept. 2020. 368p. ISBN 9781101871881. $26.95. Downloadable. LITERARY
A Granta Best of Young British Novelists with a stack of honors too numerous to list, Wyld follows up All the Birds Singing with the interwoven stories of three women stunted by male prerogative: accused witch Sarah, who's running for her life; Ruth, adapting to marriage and a new community post–World War II; and Viv, mourning her father as she catalogs the possessions in Ruth's deserted house. All these stories are grounded by a huge rock formation on Scotland's coast.
Yang, Susie. White Ivy. S. & S. Sept. 2020. 368p. ISBN 9781982100599. $26. LITERARY
Taught by her immigrant grandmother to steal from yard sales and secondhand shops, Ivy has all the cool stuff a suburban teen would want and has nearly corralled dazzling, wealthy Gideon Speyer when her mother finds out about her thievery and sends her back to China. In Boston as an adult, she's close to reclaiming Gideon when her past rears its ugly head. A debut with a 100,000-copy first printing.