From a Mexican family fleeing cartel violence in Jeanine Cummins's American Dirt to society panicked by a murderous robot in Joanna Kavenna's Zed, these are masterly stories of facing change.
Cummins, Jeanine. American Dirt. Flatiron: Macmillan. Jan. 2020. 400p. ISBN 9781250209764. $26.99; ebk. ISBN 9781250209771. CD. LITERARY
All's well for Lydia Quixano Perez, who runs a bookstore in Acapulco while raising beloved son Luca, until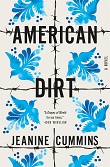 her journalist husband writes a reveal-all profile of the jefe of the newest drug cartel brutalizing the city. For safety, she and her family are forced to flee north, trying to get onto "American dirt"—but what will life be like for them when they arrive? Starting to buzz; a ten-city author tour.
Drain, Jasmon. Stateway's Garden: Stories. Random. Jan. 2020. 288p. ISBN 9781984818164. $26; ebk. ISBN 9781984818171. Downloadable. LITERARY
Two-time Pushcart nominee Drain offers linked stories about the lives of sweet, smart Tracy and his friends, chronicling a public housing project on Chicago's South Side called Stateway Garden that may be shot through with poverty, drugs, and crime but is still home to these children. To be read with National Book Award finalist Jamel Brinkley's A Lucky Man and Gabriel Bump's forthcoming Everywhere You Don't Belong (see Prepub Alert, 7/8/19).
Doshi, Tishani. Small Days and Nights. Norton. Jan. 2020. 272p. ISBN 9781324005230. $25.95; ebk. ISBN 9781324005247. LITERARY
Leaving behind a rocky marriage in America to travel to Pondicherry for her mother's cremation, Grace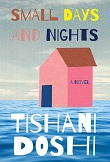 Marisola unexpectedly inherits property on the beaches of Madras and learns about her sister, Lucia, who has lived in a residence her whole life because of her Down syndrome. She then struggles to set up a household with Lucia, spicy-tongued Auntie Kavitha, housekeeper Mallika, and lots and lots of puppies. An Irish Times Book of the Year 2019; long-listed for the Orange Prize and the International IMPAC Dublin Literary Award.
Kavenna, Joanna. Zed. Doubleday. Jan. 2020. 352p. ISBN 9780385545471. $27.95; ebk. ISBN 9780385545488. Downloadable. LITERARY
Lionel Bigman has been murdered by a robot, and the CEO of Beetle, the run-everything corporation that created the automaton gone amok, claims it was strictly human error. But maybe the predictive algorithms of Beetle's vaunted "lifechain" don't work the way they should, or maybe they were hacked. Either way, what's the world to do? From a Granta best of Young British Novelists, also winner of the Orange Award for New Writing
Rainsford, Sue. Follow Me to Ground. Scribner. Jan. 2020. 208p. ISBN 9781982133634. $25; ebk. ISBN 9781982133658. LITERARY
Not your usual outliers living at the edge of town, Ada and her father heal ailing locals (dubbed "Cures") by cracking open their damaged bodies or temporarily burying them in the dangerous but ultimately vivifying Ground nearby. Ada could care less about the Cures themselves until she meets a man named Samson, but their affair infuriates both her father and his widowed, pregnant sister, which results in a terrible betrayal. A buzzing debut that won the Kate O'Brien Award and was long-listed for the Desmond Elliott Award when it was published by a small, Dublin-based press in 2018; with a 50,000-copy first printing.
Tsao, Tiffany. The Majesties. Atria. Jan. 2020. 256p. ISBN 9781982115500. $26; ebk. ISBN 9781982115524. LITERARY
Certainly, the rich and powerful Chinese Indonesian family to which close sisters Gwendolyn and Estella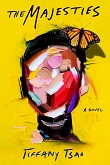 belong are a devious bunch. But why did Estella finally poison them all, with only Gwendolyn surviving, in a coma but still fighting to understand what happened? Was it their aunt's mysterious death, Estella's marriage to a brutal man, or the family's kaleidoscopically shifting alliances? Billed as Crazy Rich Asians as written by Gillian Flynn and boasting a 75,000-copy first printing.
Weinberg, Kate. The Truants. Putnam. Jan. 2020. 320p. ISBN 9780525541967. $26; ebk. ISBN 9780525541981. Downloadable. LITERARY
Attending university in East Anglia so that she can study with the darkly charismatic Dr. Lorna Clay, Jess Walker quickly befriends aristocratic wild-girl Georgie, who's begun dating a treacherous South African journalist named Alec. Jess is soon involved with geologist Nick, and this foursome careens toward real trouble that sends everyone over the edge and lands Jess in a complex, compromised relationship with Lorna. A literary debut, interleaved with Agatha Christie analysis, that's gathering steam.
Yu, Charles. Interior Chinatown. Pantheon. Jan. 2020. 288p. ISBN 9780307907196. $25.95; ebk. ISBN 9780307907202. Downloadable. LITERARY
A "5 under 35" honoree who has authored the Campbell Memorial Award runner-up How To Live Safely in a Science Fictional Universe and writes for Westworld and Here and Now, Yu returns to deconstruct Asian and Hollywood stereotypes in an expansive new novel. Willis Wu wants to be Kung Fu Guy but resigns himself to being Generic Asian Man, leaving behind his tiny room in an L.A. Chinatown SRO each morning to work at the Golden Palace restaurant, where the cop show Black and White is perpetually in production. His chance at the spotlight broadens his perceptions, and his new understanding of the secret history of both Chinatown and his own family clarifies his place in the world.