The COVID-19 pandemic has radically upended the book industry, but business continues robustly online.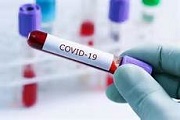 The COVID-19 pandemic has radically upended the book industry, forcing the cancellation of festivals, awards ceremonies, and book tours and moving most staff to their home offices. But business continues robustly online, and new alternatives are springing up to replace the in-person events that anchored the book and publishing conversation.
Many publishers are expanding or discounting their pay-per-circulation offerings for libraries, promoting their library-focused book clubs, and encouraging the use of digital ARCs. At HarperCollins, the Library Love Fest folks are also promoting the author interviews they offer via podcast and video and are expanding their Facebook Live talks, now being done from staffers' homes. Check out Virginia Stanley on Sue Miller's Monogamy.
Madeline McIntosh, CEO, Penguin Random House (PRH) U.S., announced that PRH is launching #BooksConnectUs, which was inspired by an employee outpost on Facebook and allows readers to come together online and share about books. The PRH library marketers are also making plans for virtual programming. Meanwhile, you can follow them on Facebook, Instagram, and Twitter; check out their YouTube page for author videos; and tweet them for additional resources you want to see.
Small-press publishers are pitching in, too, with Seven Stories Press launching a "self-isolation" book club, Haymarket offering ten free ebooks to help with social distancing, and Melville House offering its top ten best-selling novels in ebook format for $1.99 for the week to come. Check back for updates as we learn more about what publishers are doing for libraries.
For the next month, Scribd is making its entire library available to anyone free for 30 days That's millions of ebooks, audiobooks, magazine articles, and more. At Project MUSE, academic publishers offering free content include the Johns Hopkins University Press, the Ohio State University Press, and the University of Nebraska Press (books and journals), plus the University of North Carolina Press and the Temple University Press (all books). Click here for the growing list of participants.
Online book programming is also springing up. Along with relevant book lists (see below), Literary Hub just initiated the Virtual Book Channel to connect writers and readers in these difficult times. Its programming includes "Shelter in Place," Maris Kreizman in conversation with authors; "Playback," a five-minute self-interview series for writers with new books; "Rekindled," revivifying previously scheduled book tour conversations; and "Decameron Reading Series," with Brian Gresko hosting a weekly reading and Q and A named for the Bocaccio storytelling classic. In addition, there will be fresh digital contributions from various reading series, bookstores, poets, and more.
A Mighty Blaze, launched by novelists Caroline Leavitt and Jenna Blum to address the issue of canceled book tours, also helps bring together writers and readers. Disappointed when her appearance at the Texas Library Association (TLA) had to be canceled, Leavitt made a video that TLA sent to member libraries, encouraging her to post videos of other authors just launching books. She soon joined forces with Blum, who was doing something similar; recent authors featured range from debuter Andrew Altschul (The Gringa) to Chris Bohjalian (The Red Lotus). Particularly strong on Tuesday, when many books are published, the conversations focus exclusively on new releases, and anyone can join them via Facebook, Twitter, and Instagram. A proviso: participating authors must be adult authors publishing traditionally who have had their tours canceled.
PEN America joins the effort to keep conversations going by launching the PEN Pod, a limited-run podcast featuring discussions of literature and free expression while providing an outlet for in-person PEN events that were postponed or canceled. PEN has rescheduled its literary gala from May 19 to September 15, and other major literary events originally scheduled for spring will now appear in late summer or fall. For instance, BookExpo America will now be held July 22–24, and the Los Angeles Times's Festival of Books will convene October 3–4, though winners will be announced April 17. The Lambda Literary Awards are rethinking how to celebrate their winners, who will still be announced in June. No announcement has been made yet regarding the Pulitzer Prizes.
Some organizations have already reformatted their literary or awards events in light of the COVID-19 crisis. Having canceled its spring-set Wordplay Literary Fest, the Loft Literary Center in Minneapolis is partnering with literary organizations nationwide to hold a two-month virtual celebration of books and authors. No longer in-person, The Whiting Awards will be announced by playwright and 2003 Whiting Award winner Sarah Ruehl on March 25 shortly after 7:00 p.m. on the Whiting Twitter and Facebook pages, with excerpts appearing on the Whiting website and at The Paris Review. To make up for the numerous comic coms that have been suspended, a group of artists have pulled together an online convention called Stay Home Comic Con, scheduled for the weekend of March 28–29. You can register for a free online ticket.
For more opportunities to talk about books, check out the National Book Foundation's #TeamBook on Twitter @ nationalbook . Both Poets House and the Academy of American Poets offer special opportunities for poetry lovers. The various digital initiatives offered by Poets House include an online workshop with poet Dave Johnson and an invitation to send Poets House meaningful or uplifting poems via Facebook, Twitter, or Instagram. Similarly, the Academy of America Poets is inviting readers to share poems from its Poets.org collection on social media with the hashtag #ShelterInPoems or by writing to them at shelter@poets.org.
Numerous booklists keep surfacing, some focused on relevant reading during a pandemic, others on finding ways to feel good or simply survive while quarantined. For literary insights into today's crisis, check out 7 Essential Books About Pandemics, Poets Recommend Collections for Our Moment, On Pandemic and Literature, Comix Chronicling the Time of COVID-19, and What We Can Learn and Should Unlearn from Albert Camus's The Plague. Want to read more about social distancing? Check out 10 Superb Social Distancers from Literature, The Dystopian Novel for the Social Distancing Era, Taking Fictional Characters Down with Me, Which 500+ Page Book Should You Read While You're Quarantined?, and Lit Hub's personalized quarantine recommendations.
If you just want to feel good, try Jo Walton's list of Books in Which No Bad Things Happen, featured on Tor.com, and Lit Hub's Sometimes You Need a Book To Just Make You Laugh. For more meditative moments, you might try Actors Are Reading Sonnets to Us Online To Soothe Our Isolation Anxieties.
LJ 's own Day of Dialog has been rescheduled as a virtual event for late May. In addition, LJ is offering temporary free access to all digital content, including reviews, and is compiling lists of digitally available titles for remote readers advisory in areas including working from home, homeschooling, education, self-help, parenting, DIY, indoor gardening, health, and cooking. To recommend more online book lists and book events, email Barbara Hoffert @bhoffert@mediasourceinc.com.