Dodgy homicide detectives, murdered CIA operatives, endangered FBI agents, and a Chinese crime syndicate make for chilly reading this summer.
Alger, Cristina. Girls Like Us. Putnam. Jul. 2019. 384p. ISBN 9780525535805. $27; ebk. ISBN 9780525535812. Downloadable. THRILLER
In this follow-up to the LJ-starred, USA Today best-selling The Banker's Wife, Alger makes things hard for FBI Agent Nell Flynn, who returns to the home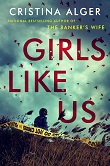 she's long avoided to navigate the death of her father, Homicide Detective Martin Flynn. Once there, she's asked to help investigate the deaths of two young Hispanic women—and it looks like her father could be the culprit. With a national tour.
Atkins, Ace. The Shameless. Putnam. Jul. 2019. 384p. ISBN 9780525539469. $27; ebk. ISBN 9780525539483. lrg. prnt. Downloadable. THRILLER
Years ago, teenager Brandon Taylor ambled into the Tibbehah County, MS, woodlands and was never seen again. Now bones have been discovered, and though fingers are pointing at Sheriff Quinn Colson's uncle, the corrupt former sheriff, Quinn's wife suspects a conspiracy related to letters she's been receiving from the state penitentiary. From a New York Times best-selling author with escalating sales.
Clark, Martin The Substitution Order. Knopf. Jul. 2019. 352p. ISBN 9780525656326. $27.95; ebk. ISBN 9780525656333. THRILLER
A retired circuit court judge, author of numerous best-booked novels, and winner of the Library of Virginia's People's Choice Award in 2009 and 2016, Clark introduces us to hotshot attorney Kevin Moore, disbarred and separated from his wife after a really bad summer. He's working at a seen-better-days sandwich shop when a stranger walks in and forcibly invites him to join a multi-million-dollar scam.
Coes, Ben. The Russian: A Thriller. St. Martin's. Jul. 2019. 400p. ISBN 9781250140791. $27.99; ebk. ISBN 9781250140814. CD.
Head of the CIA's Special Operations Group, Bo Coll has created a team to counter the breathtakingly violent Russian mafia, and he's made Rob Tacoma deputy—a fitting choice, as the mafia killed Rob's parents. Now Bo has been killed, and gloves are off. Coes takes a break from his New York Times best-selling Dewey Andreas novels.
Coulter, Catherine. Labyrinth. Gallery: S. & S. Jul. 2019. 512p. ISBN 9781501193651. $27.99; ebk. ISBN 9781501193682. THRILLER
Back in the next "FBI Thriller" series, Agent Sherlock is negotiating West Virginia's winding roads when her car spins out of control and she's knocked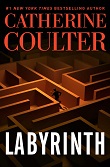 out. All she remembers: a man rammed into her windshield, and he's the local CIA analyst, now vanished. Maybe he's tangled up in a string of local murders? With a 200,000-copy first printing.
Dickson, Allison. The Other Mrs. Miller. Putnam. Jul. 2019. 336p. ISBN 9780525539247. $26; ebk. ISBN 9780525539261. Downloadable. THRILLER
Phoebe Miller has more to worry about than feeling like a social has-been; a beat-up sedan keeps idling by her home, and there's something off with the new neighbors. The wife, Vicki, sparkles but has bruises, and college-slated son Jake is handsome but has frightened eyes. Getting involved with them nets Phoebe some ominous, anonymous notes. A buzzing debut with a big twist and a film reportedly in the offing.
Galligan, John. Bad Axe County. Atria. Jul. 2019. 336p. ISBN 9781982110703. $26; ebk. ISBN 9781982110727. THRILLER
Interim sheriff in Bad Axe County, WI, with residents bitterly divided about whether she should be elected, Heidi Kick follows the trail of a missing teenage girl through a terrible ice storm. She encounters the remains of another teenage girl, murdered ten years previously, plus clues to the long-ago murder of Heidi's own parents. From the author of the "Fly-Fishing Mystery" series; with a 60,000-copy first printing.
Gaylin, Alison. Never Look Back. Morrow. Jul. 2019. 384p. ISBN 9780062884350. $26.99; Morrow Paperbacks. ISBN 9780062844545. pap. $16.99; ebk. ISBN 9780062844552. lrg. prnt. THRILLER
Website columnist Robin Diamond is shocked when true-crime podcast producer Quentin Garrison suggests to her that her mother may be linked to a series of brutal murders committed in the 1970s by teen couple April Cooper and Gabriel LeRoy. Then she starts researching the murders herself. From the author of Edgar Award-nominated What Remains of Me and the USA Today best-selling and Shamus Award–winning "Brenna Spector" series; with a 100,000-copy hardcover and 25,000-copy paperback first printing.
Gordon, David. The Hard Stuff. Mysterious Pr: Grove Atlantic. Jul. 2019. 288p. ISBN 9780802129567. $26. THRILLER
In this sequel to Gordon's Edgar-nominated The Bouncer, former black-ops specialist and current strip-club bouncer Joe Brody is the new go-to guy for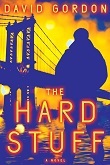 New York City's mob bosses. Now they want his help in swindling a bunch of opioid dealers; the head of the Dominican mob has learned that her new heroin suppliers belong to an al Qaeda splinter group using drugs to fund terrorist activities.
Greaney, Mark & Hunter Ripley Rawlings IV. Red Metal. Berkley. Jul. 2019. 608p. ISBN 9780451490414. $27; ebk. ISBN 9780451490438. lrg. prnt. THRILLER
Russia is attacking the West, with tanks crushing their way across Poland and heading toward Germany. Among those resisting: a U.S. Marine lieutenant colonel, a French Special Forces captain, a female Polish resistance fighter, and a German sergeant. From Gay Man mega-best-seller Greaney and veteran Rawlings, getting the fight details right.
Hunter, Stephen. Game of Snipers. Putnam. Jul. 2019. 400p. ISBN 9780399574573. $27; ebk. ISBN 9780399574597. THRILLER
A woman who has spent years trying to find the sniper who killed her son approaches Bob Lee Swagger for help, and soon he has Mossad, the FBI, and local American law enforcement on the case as they try to determine the culprit's final target. One crack sniper against another from a best-selling author.
Jackson, Joshilyn. Never Have I Ever. Morrow. Jul. 2019. 352p. ISBN 9780062855312. $26.99; ebk. ISBN 9780062855336. lrg. prnt. SUSPENSE
All's well for Amy Whey, prototypical wife, mother, and cookie baker, who runs the local book club with best friend Charlotte. But when scarily charismatic Angelica Roux joins the club and introduces a game of telling secrets, Amy is in trouble: this red-lipsticked vixen knows the terrible thing Amy did and is here for payback. The author of Almost Sisters getting edgier. With a 125,000-copy first printing.
Johansen, Iris. Smokescreen. Grand Central. Jul. 2019. 432p. ISBN 9781538713082. $28; ebk. ISBN 9781538762974. lib. ebk. ISBN 9781538750216.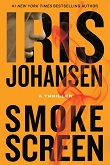 CD/downloadable. THRILLER
When she learns that a guerrilla attack on an African village has left many children burned beyond recognition, forensic sculptor Eve Duncan rushes to help identify bodies for the sake of desperate family members. Upon arrival, though, she suspects that something even darker is afoot. And now she's stranded in a country on the edge of renewed violence. With a 100,000-copy first printing.
McKinty, Adrian. The Chain. Mulholland: Little, Brown. Jul. 2019. 368p. ISBN 9780316531269. $28; ebk. ISBN 9780316531245. CD/downloadable. THRILLER
A child is kidnapped and a parent instructed by an anxious stranger over the phone to kidnap another child within 24 hours—or the first child will die. It's all part of an ongoing chain of kidnappings conceived by Edgar– and two-time Ned Kelly Award–winning Irish crime novelist McKinty. Uh-oh, I'd be too scared to read this one.
Musso, Guillaume. The Reunion. Little, Brown. Jul. 2019. 256p. ISBN 9780316490146. $28; ebk. ISBN 9780316490139. Downloadable. THRILLER
Some 25 years ago, on an unaccountably snowy night at a prep school along the Côte d'Azur, beautiful Vinca absconds with her philosophy professor even as her best friends, Manon, Thomas, and Maxime, commit murder and stuff the body into the gymnasium wall. Now it's reunion, the gym is being torn down, and the truth of what happened long ago will out. The U.S. debut of France's best-selling novelist in 2017.
Nieh, Daniel. Beijing Payback. Ecco. Jul. 2019. 320p. ISBN 9780062886644. $26.99; ebk. ISBN 9780062886668. THRILLER
The murder of Victor Li's father is shocking enough. Then Victor finds a letter among his father's possessions confessing that he wasn't just a hard-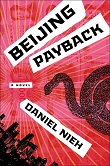 grubbing restaurateur but part of a globe-stretching crime syndicate created during China's hardest times. Eventually, he defied the syndicate, which might explain his death, and Victor determines to take up what his father couldn't do. A debut with a 75,000-copy first printing.
Sager, Riley. Lock Every Door. Dutton. Jul. 2019. 384p. ISBN 9781524745141. $26; ebk. ISBN 9781524745158. CD/downloadable. THRILLER
Sager follows up back-to-back New York Times best sellers with a chiller set at the Bartholomew, a grand apartment building in Manhattan. Apartment sitting there to get some extra cash and relief from heartbreak, Jules befriends fellow sitter Ingrid, who proclaims that the building has a dark history. And then Ingrid disappears.
Scott, J. Todd. This Side of Night. Putnam. Jul. 2019. 464p. ISBN 9780735212916. $26; ebk. ISBN 9780735212923. Downloadable. THRILLER
Student protesters in Mexico are shot dead in broad daylight owing to an attempted takeover of the Nemesio cartel, and finding five bodies across the Rio Grande drags Texas Sheriff Chris Cherry into the fray. But El Paso DEA agent Joe Garrison doubts that the power of cartel leader Fox Uno is on the wane. Next in the series by a longtime DEA federal agent that's being repackaged to say "Western crime" loud and clear.
Silva, Daniel. Untitled. Harper. Jul. 2019. 496p. ISBN 9780062834836. $28.99; ebk. ISBN 9780062834898. lrg.prnt. CD. THRILLER
No plot details, no problem. This is Silva's latest white knuckler involving international intrigue, with a 500,000-copy first printing.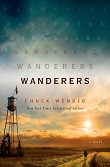 Wendig, Chuck. Wanderers. Del Rey: Ballantine. Jul. 2019. 800p. ISBN 9780399182105. $28.99; ebk. ISBN 9780399182112. Downloadable. THRILLER
All across America, people are seemingly sleepwalking toward an unknown destination, among them Shana's little sister. Shana joins the crowd as a guide of sorts, but fear of the sleepwalkers is destabilizing the country, and a well-armed vigilante group threatens to kill them. A dystopian thriller from the New York Times best-selling author of multiple series.