Look for mystery from Rita Mae Brown and Anne Perry, a new thriller from best-selling UK author Tom Bradby, Bernard Cornwell with another great Saxon tale, Dexter Palmer and Danielle Steel in historical mode, and more.
Bradby, Tom. Secret Service. Atlantic Monthly. Nov. 2019. 368p. ISBN 9780802148032. $26. THRILLER
In this new work from UK best seller Bradby, also a well-known British journalist, senior MI6 agent Kate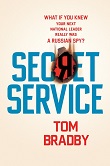 Henderson is going about her business as head of the Russia Desk at the Secret Intelligent Service when she discovers that a high-level UK politician is a Russian mole. But who? The first in a series inspiring TV interest; look for the second title in 2020.
Brown, Rita May. Scarlet Fever. Ballantine. Nov. 2019. 336p. ISBN 9780593130001. $28. ebk. ISBN 9780593130018. MYSTERY
At the start of the hunting season, "Sister" Jane Arnold, Master of Foxhounds for the Jefferson Hunt, gleefully notices flirtation stirring among the scarlet-jacketed members. But before she can play matchmaker, someone turns up dead—and she just doesn't believe it was owing to illness. Twelfth in the popular series from the NYPL Literary Lion.
Cornwell, Bernard. Untitled. Harper. Nov. 2019. 336p. ISBN 9780062563217. $27.99; ebk. ISBN 9780062563231. lrg. prnt. CD. HISTORICAL
Here's the 12th in the "Saxon Tales" series, a vivid account of the making of England that the Observer describes as "like Game of Thrones, but real." No plot details yet, but we know that our hero is caught between Saxon and Viking on the bloody battleground that was England. With a 75,000-copy first printing.
Palmer, Dexter. Mary Toft; or, The Rabbit Queen. Pantheon. Nov. 2019. 320p. ISBN 9781101871935. $27.95; ebk. ISBN 9781101871942. HISTORICAL
In early 1700s Godalming, England, surgeon John Howard is shocked out of his man-of-science wits when a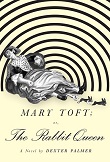 young woman gives birth to a dead rabbit—a feat she manages to repeat. Leading surgeons from London are summoned, as John begins to understand the great, dark world beyond his small-town ken. Palmer follows up the much-acclaimed The Dream of Perpetual Motion and Version Control, which received four starred prepublication reviews. Inspired by a real event that proved a hoax, but what about this story?
Perry, Anne. A Christmas Gathering. Ballantine. Nov. 2019. 192p. ISBN 9780525621010. $20; ebk. ISBN 9780525621027. MYSTERY
Lady Vespasia wants to spend Christmas with her new husband, Victor Narraway. But off they go to the bedecked country home of friends, where Victor, former head of the London Special Branch, awaits a secret message from beautiful young Iris Watson-Watt. He's pretty anxious; the last time he awaited such a message, the young woman in charge of its delivery was killed. Next in the New York Times best-selling Perry's ongoing Christmas ventures.
Pressfield, Steven. 36 Righteous Men. Nov. 2019. 320p. ISBN 9781324002895. $26.95; ebk. ISBN 9781324002901. THRILLER
In Jewish legend, 36 righteous men are needed to justify humankind's existence in the eyes of God. New York detectives James Manning and Covina "Dewey" Duwai are about to learn that the legend is all too real, as these 36 men are being knocked off by a serial killer. Bad news for us all; from the author of the best-selling historical novels Gates of Fire and Tides of War.
Shem, Samuel. Man's 4th Best Hospital. Berkley. Nov. 2019. 336p. ISBN 9781984805362. $27; ebk. ISBN 9781984805379. Downloadable. HUMOROUS
Years after the events of the two-million-copy-best-selling The House of God, the Fat Man heads up the Future of Medicine Clinic at what has become only the world's fourth-best hospital, with Dr. Roy Basch and some of his interns joining him. Their aim: to take back medicine from the money grubbers and computer fanatics and make it human again. So not just a funny book.
Steel, Danielle. Spy. Delacorte. Nov. 2019. 288p. ISBN 9780399179440. $28.99; ebk. ISBN 9780399179457. WOMEN'S/HISTORICAL ROMANCE
Once presented to King George V and Queen Mary in satin and lace, Alexandra Wickham joins the First Aid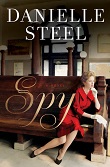 Nursing Yeomanry but is soon on to bigger things: easily conversant in French and German, she is drafted to become a secret agent, a job she must hide from family, friends, and lovers. After World War II, she's off to India, Pakistan, Morocco, Hong Kong, Moscow, and finally Washington, DC.
Townshend, Peter. The Age of Anxiety. Hachette. Nov. 2019. 272p. ISBN 9780316398985. $28; ebk. ISBN 9780316398978. lib. ebk. ISBN 9780316398992. CD/downloadable. VISIONARY
Who? Yes, it's the lead guitarist and principal songwriter of that great British band, offering his debut novel after having written memoir and the 1985 short story collection Horse's Neck, which LJ deemed as offering "intriguing experimental writing packed with vivid imagery." That's a good setup for a story involving a London family and its various friends, lovers, and associates careening through modern life in "visionary" fashion, as the BISAC code proclaims.
Wilson, Susan. The Dog I Loved. St. Martin's. Nov. 2019. 368p. ISBN 9781250078148. $26.99; ebk. ISBN 9781466890473. CD. POP FICTION
Finally released after a wrongful conviction for murder, Rose settles in Dogtown, whose original residents were women living alone with only dogs for protection. There she draws close to moody Meghan, a wheelchair-bound former soldier whose service dog she trained as part of a prisoner rehabilitation program, and all's well until the past rears up, and Rose and Meghan must fight for the happiness they've won. From the New York Times best-selling author of One Good Dog.