Award-winning blogger Elissa Altman on relating to her very different mother, Nicci Gerrard on her father's dementia, Rick Moody on real love the second time around, Helen Prejean on her spiritual journey, and more.
Altman, Elissa. Motherland: A Memoir of Love, Loathing, and Longing. Ballantine. Aug. 2019. 272p. ISBN 9780399181580. $27; ebk. ISBN 9780399181597. Downloadable. MEMOIR
Author of the James Beard Award–winning blog Poor Man's Feast and the book of the same name, the reserved Altman, married to another woman for almost 20 years, always kept her distance from her self-centered, shopping-obsessed, overly made-up singer mother, Rita. Things were warily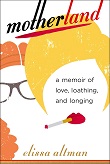 peaceful until a bad fall made Rita dependent on her only child. Based on Altman's popular Washington Post column Feeding My Mother.
Broom, Sarah. M. The Yellow House. Grove. Aug. 2019. 304p. ISBN 9780802125088. $26. MEMOIR
Starting with the purchase by Broom's mother of a yellow shotgun house in seemingly up-and-coming New Orleans East, Broom recounts the century-long story of her family—including the 12 children, counting stepsiblings, her twice-widowed mother ultimately shepherded through the world. Stay-away Broome ultimately returned to New Orleans on the tenth anniversary of Hurricane Katrina, which destroyed the house, long on hard times. Excerpted in The New Yorker.
Chapin, Sasha. All the Wrong Moves: A Memoir About Chess, Love, and Ruining Everything. Doubleday. Aug. 2019. 240p. ISBN 9780385545174. $24.95; ebk. ISBN 9780385545181. Downloadable. MEMOIR
Two-time National Magazine Award winner Chapin talks about his addiction, but it's not what you think: he's enthralled with chess, which seduced him in high school and again when he encountered some chess hustlers in Kathmandu as a journalist. Here he recounts obsessively traveling the tournaments for two years, building to the challenge of the Los Angeles Open.
Cumming, Laura. Five Days Gone: The Mystery of My Mother's Disappearance as a Child. Scribner. Aug. 2019. 288p. ISBN 9781501198717. $26; ebk. ISBN 9781501198731. MEMOIR
Art critic for the Observer and author of the New York Times best-selling The Vanishing Velazquez, Cumming here recounts her mother's kidnapping as a three-year-old in 1929, evidently by someone who knew her; she was returned safely a few days later. But Cumming's mother did not learn about the incident—or that she was adopted—until decades later. A meditation on memory and identity through historical documents and works of art.
Gerrard, Nicci. The Last Ocean: A Journey Through Memory and Forgetting. Penguin Pr. Aug. 2019. 272p. ISBN 9780525521969. $28; ebk. ISBN 9780525521976. Downloadable. MEMOIR
With Sean French, Gerrard writes the UK best-selling Nicci French thrillers. But she is also a journalist, and after her father succumbed to dementia, she set out both to examine what experiencing dementia is like for sufferers and to campaign for more compassionate treatment. Here she also considers the very concept of selfhood and its loss. Her writing on the subject won the 2016 Orwell Prize for Journalism.
Heinerth, Jill. Into the Planet: My Life as a Cave Diver. Ecco. Aug. 2019. 352p. ISBN 9780062691545. $29.99; ebk. ISBN 9780062691569. MEMOIR
Cave diver Heinerth has faced prejudice as that rare woman in her chosen field, but she was the first person to dive deep into an Antarctic iceberg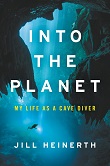 and led a team that discovered significant underwater Mayan remains. Here she reveals the beauties of her work as well as its dangers—more people have died exploring underwater caves than climbing Mount Everest—and she also explains how she's helped discover new species, track climate change, and evaluate freshwater reserves. With a 100,000-copy first printing; lots of four-color images.
Moody, Rick. The Long Accomplishment: A Memoir of Struggle and Hope in Matrimony. Holt. Aug. 2019. 320p. ISBN 9781627798440. $28; ebk. ISBN 9781627798433. CD. MEMOIR
A recovering alcoholic battling sexual compulsion and depression, Moody found himself fully committed to love when he remarried. As he recounts in this month-by-month chronicle of the first year of his new marriage, that love proved rock-solid as the couple unexpectedly encountered miscarriage, the death of friends, and robbery. With a national author tour.
Prejean, Helen. River of Fire: My Spiritual Journey. Random. Aug. 2019. 320p. ISBN 9781400067305. $27; ebk. ISBN 9781984855411. Downloadable. MEMOIR
An activist nun who has campaigned vocally against the death penalty, making her mark with the No. 1 nationally best-selling Dead Man Walking (also a film and an opera), Sister Prejean joined the Sisters of St. Joseph at age 18 and discovered her commitment to those on the margins in her forties. Here she explores her spiritual journey toward that commitment—her immersion in a "river of fire"—ending this work with the first pages of her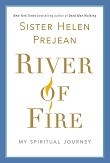 famous book.
Valentine, Sarah. When I Was White. St. Martin's. Aug. 2019. 288p. ISBN 9781250146755. $27.99; ebk. ISBN 9781250146762. MEMOIR
Poet, award-winning essayist, and artist in residence at Northwestern University, Valentine thought she was white until age 27, when she learned that her father was in fact black. Thus, she had to adapt to a new identity as a mixed-race woman and her family's and community's unwillingness to acknowledge this crucial aspect of her selfhood—an unwillingness that reflects America's troubled dealings with race.
Wechsler, Lawrence. And How Are You, Dr. Sacks?: A Biographical Memoir of Oliver Sacks. Farrar. Aug. 2019. 400p. ISBN 9780374236410. $28; ebk. ISBN 9780374714949. MEMOIR
Director emeritus of the New York Institute of the Humanities, Wechsler first met one-of-a-kind neurologist Oliver Sacks when profiling him for The New Yorker in the 1980s. They became close friends, with Sacks ultimately appointing Wechsler his official biographer. What's presented here: Sacks's outsize personality, his enthusiasm for his work ("how are you?" was a real question for his patients), and his mutual journey of intellectual discovery with the author.