In fiction, Philip Caputo and Edwidge Danticat offer short fiction, David Lagercrantz returns with the next Millennium title, and Téa Obreht follows up her triumphant debut, The Tiger's Wife. In nonfiction, New York Times reporter Jason DeParle examines immigration, best-selling Alexandra Fuller has a new memoir, and National Book Award winner Ibram X. Kendi considers antiracist society.
Caputo, Philip. Hunter's Moon: A Novel in Stories. Holt. Aug. 2019. 288p. ISBN 9781627794763. $27; ebk. ISBN 9781627794770. CD. SHORT STORIES
Set on Michigan's gorgeously untamed Upper Peninsula, these linked stories feature characters trying and sometimes failing to negotiate contemporary life. Two men seek to help an alcoholic friend at the behest of his wife, an older man joins his son on an ill-fated hunting trip, and a combat correspondent's volunteer efforts at a veteran's treatment center come up short. From a Pulitzer Prize co-winning journalist, also a New York Times best-selling novelist (The Longest Road).
Danticat, Edwidge. Everything Inside: Stories. Aug. 2019. 240p. ISBN 9780525521273. $25.95; ebk. ISBN 9780525521280. SHORT STORIES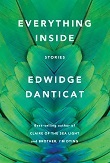 A Macarthur fellow and National Book Critics Circle winner for Brother, I'm Dying, Danticat writes triumphantly in multiple genres and certainly in short fiction: she won the inaugural Story Prize. This new collection captures telescoped moments as two troubled friends surprise themselves by falling in love with each other, a couple's divorce turns out not to be as benevolent as it seems, and a man falls slowly to his death. With a 50,000-copy first printing.
DeParle, Jason. A Good Provider Is One Who Leaves: One Family and Migration in the 21st Century. Viking. Aug. 2019. 352p. ISBN 9780670785926. $28; ebk. ISBN 9781984877758. Downloadable. IMMIGRATION
A two-time Pulitzer Prize finalist, New York Times reporter DeParle probes immigration today by focusing on a single Filipino family whose matriarch he befriended 30 years ago in Manila and whose middle daughter is now a nurse in Texas. With villages worldwide supported by the billions those who've left send home, populist backlash evident in more developed countries, and a quarter of America's children an immigrant or the child of one, it's a crucial story to tell.
Fuller, Alexandra. Travel Light, Move Fast. Penguin Pr. Aug. 2019. 272p. ISBN 9781594206740. $27; ebk. ISBN 9780698406643. MEMOIR
Fuller, whose notable books include two eye-opening memoirs on her early life in southern Africa, returns with a remembrance of her father, Tim, whose unexpected death prompted her to rethink his legacy. Not an easy task, as he himself said during one of their last conversations, "Now that I think about it, maybe there isn't a secret to life." As she moves between his final days and her journeys to Africa with her mother, carrying his ashes, she considers what his lessons for her might be (see the title).
Kendi, Ibram X. How to Be an Antiracist. One World: Random. Aug. 2019. 288p. ISBN 9780525509288. $26. ebk. ISBN 9780525509295. Downloadable. POLITICAL SCIENCE
Kendi follows up his National Book Award–winning and New York Times best-selling Stamped from the Beginning by drawing on ethics, history, law, and science, not to mention personal narrative, to consider what an antiracist society might look like. Not colorblind, not nonracist, but antiracist; like a self-help book for society at large. Get ready to discuss.
Lagercrantz, David. The Girl Who Lived Twice: A Lisbeth Salander Novel. Knopf. Aug. 2019. 416p. ISBN 9780451494344. $27.95; ebk. ISBN 9780451494351. CD/downloadable. THRILLER
In 2013, it was announced that Swedish journalist/novelist Lagercrantz would write a continuation of Stieg Larsson's blockbuster "Millennium Trilogy," and after the success of 2015's The Girl in the Spider's Web, two more novels were contracted. The Girl Who Takes an Eye for an Eye appeared in September 2017, and now we have The Girl Who Lived Twice. No plot details yet, but there's a 300,000-copy first printing.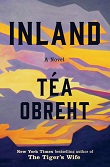 Obreht, Téa. Inland. Random. Aug. 2019. 384p. ISBN 9780812992861. $27; ebk. ISBN 9780679644118. CD/downloadable. LITERARY FICTION
Obreht won National Book Foundation 5 Under 35 and New Yorker 20 Under 40 honors with publication of The Tiger's Wife, an Orange Prize winner and National Book Award finalist. At last she's back after an eight-year wait (too long!), shifting from her native Balkans to the late-1800s Arizona territory, where Nora awaits her husband's return with water for their dried-up farm even as her two older sons disappear after a bitter fight. Meanwhile, former outlaw Lurie, who tries to oblige the ghosts who haunt him, weaves his way into Nora's life.