From 17th-century England to World War II: key historical fiction.
Click here for additional new Prepub Alert columns
Brackston, Paula. City of Time and Magic. St. Martin's. Nov. 2021. 320p. ISBN 9781250260697. $27.99. HISTORICAL
To find and follow her next mission in Brackston's City of Time and Magic, fourth in the time-traveling "Found Things" series, Xanthe must choose between the songs sung to her by a mourning brooch, a writing slope, and gem-encrusted hatpin; she also hunts for the missing Liam and seeks to block the Visionary Society from using the Spinners maliciously (50,000-copy first printing).
Bradford, Barbara Taylor. A Man of Honor. St. Martin's. Nov. 2021. 448p. ISBN 9781250187451. $29.99. CD. HISTORICAL
In A Man of Honor, prequel to the 1979 megahit A Woman of Substance, Bradford tells the story of Blackie O'Neill, who travels from County Kerry to England as a young orphan and begins his rise in the world while meeting Substance's Emma Harte, still a kitchen maid (75,000-copy first printing).
Jago, Lucy. A Net for Small Fishes. Flatiron: Macmillan. Nov. 2021. 352p. ISBN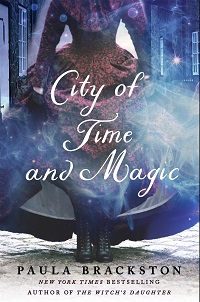 9781250261953. $26.99. HISTORICAL
Jago follows up The Northern Lights, winner of the National Biography Prize, with the 17th-century-set debut novel A Net for Small Fishes, drawing on real-life events: when Frances Howard, the miserable wife of the Earl of Essex, meets the widowed Anne Turner, they form a friendship that leads to something radical (35,000-copy first printing).
Steel, Danielle. Flying Angels. Delacorte. Nov. 2021. 288p. ISBN 9781984821553. $28.99. lrg. prnt. CD. HISTORICAL
Driven to act after Pearl Harbor, new Steel heroine Audrey Parker and friend Lizzie join the Medical Air Evacuation Transport Squadron, Flying Angels who regularly wing their way into enemy territory to rescue wounded soldiers from the battlefield.
Weiss, Elizabeth. The Sisters Sweet. Dial. Nov. 2021. 416p. ISBN 9781984801548. $27. Downloadable. HISTORICAL
Harriet Szász once appeared in vaudeville with sister Josie as The Sisters Sweet, posing as conjoined twins at their parents' behest, but when Josie betrays the scam and runs off to Hollywood, Harriet must decide what to do with her life. In-house love for Weiss's debut.