New works by major writers William Boyd, Peter Ho Davies, and Allan Gurganus, plus multi-honored short story writer Danielle McLaughlin and rising star Madeleine Watts writing their first novels.
William Boyd. Trio. Knopf. Jan. 2021. 288p. ISBN 9780593318232. $26.95. Downloadable. LITERARY/HISTORICAL
In summer 1968, as a Swinging Sixties film encounters repeated catastrophes while being made in Brighton, England, the producer, novelist, and star actress associated with the production keep quiet about their secret lives. But something's gotta spill, and soon the FBI and CIA get involved. From the winner of Whitbread, Somerset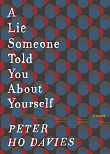 Maugham, and John Llewellyn Rhys honors.
Davies, Peter Ho. A Lie Someone Told You About Yourself. Houghton Mifflin. Jan. 2021. 240p. ISBN 9780544277717. $24. LITERARY
In this study of the burdens of choice, a couple's first pregnancy is terminated after devastating test returns, and a second pregnancy culminates in a difficulty birth and more tests with aching consequences as sorrow turns to shame, diagnosis to destiny, and the act of loving an everyday challenge. From Anisfield-Wolf and Chautauqua Prize winner; with a 40,000-copy first printing.
Gurganus, Allan. The Uncollected Stories of Allan Gurganus. Liveright: Norton. Jan. 2021. 256p. ISBN 9780871403780. $25.95. LITERARY/SHORT STORIES
Gurganus made his name with his 1989 debut novel, Oldest Living Confederate Widow Tells All, but he boasts four story collections and has been publishing stories in The New Yorker since 1974. The ten stories here include one recently excerpted in that magazine and concerns the tragic fate of a young doctor trying to deal with a cholera epidemic in an 1850 village. It was terrific.
McLaughlin, Danielle. The Art of Falling. Random. Jan. 2021. 384p. ISBN 9780812998443. $28. LITERARY/WOMEN'S
Irish author McLaughlin has won four major short story awards, not to mention the distinguished Windham Campbell Prize, but now she's offering a debut novel. Nessa McCormack is pleased that her marriage is healing after her husband's affair and her curation of a retrospective art exhibit for the late sculptor Robert Locke is unfolding smoothly. Then a misstep Nessa has kept secret threatens to spill forth, and a woman steps forth to claim that Locke's most famous work is actually her creation.
Watts, Madeleine. The Inland Sea. Catapult. Jan. 2021. 272p. ISBN 9781646220175. pap. $16.95. LITERARY
Australian-born, New York–based Watts launches a debut novel that's an eyecatcher in both premise and language, which is rough-and-tough, visceral, and absorbing. Post-college, a young writer works part-time as an emergency dispatch operator in Sydney, and though she's just redirecting calls, she finds herself deeply affected by the tragedies she's touching, walking home ready to punch out rampaging men even as wildfires ravage the continent.