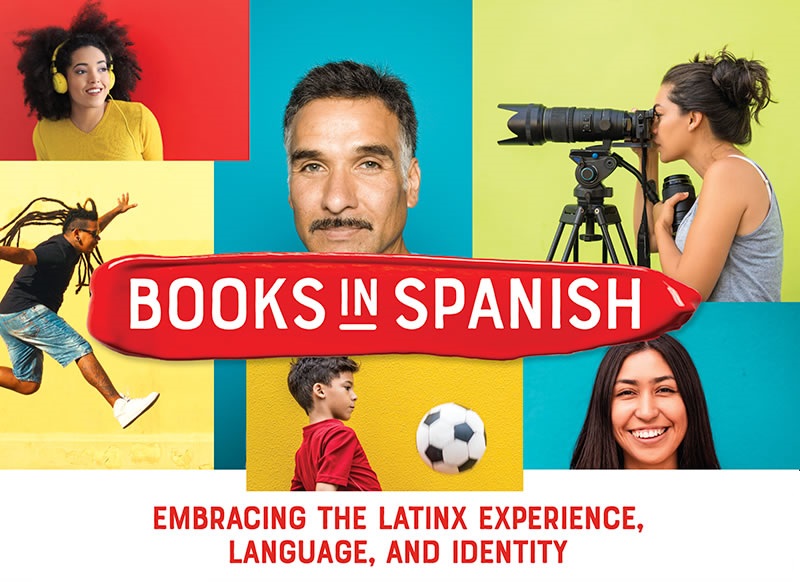 With more than 50 million Spanish speakers in the United States, the demand for Spanish-language books has evolved and grown, and publishers are picking up on it.

Traditionally, consumers looking for Spanish-language books would find mostly religious texts, self-help titles, and a few best sellers, such as Colombian novelist Gabriel García Márquez's work. But over the last decade, publishers have noticed an increased demand for a wider selection of titles. Spanish-language readers want not only translated versions of popular English books, but also original Spanish-language titles written by Latinx authors in the U.S. and abroad.

This fall's new releases reflect this growing interest and pride in Latino culture, language, and identity.

"The Spanish-language public, these are taxpayers, these are people who go to their libraries, and they want the title selection in the libraries to reflect what is going on in English," says Edward Benitez, executive editor of HarperCollins Español. "So if a book is being published in English that resonates with the Spanish-language community, they want to read it in Spanish."

"If a book is being published in English that resonates with the
Spanish-language community, they want to read it in Spanish."
Edward Benitez, executive editor HarperCollins Español

There's also a growing thirst for films and ebooks in Spanish. Spanish-language ebook revenue in the United States rose about 20 percent from 2016 to 2019, according to Statista.

The pandemic has led to increased demand for books in general, and best-selling backlist titles are performing better than usual for publishers like Grupo Editorial, says division President Silvia Matute. But even before Covid-19, sales of Spanish-language books were booming. The new offerings in this section will no doubt contribute to their continued stellar growth.

Penguin Random House Grupo Editorial

The largest Spanish-language publisher in the U.S., Grupo Editorial includes over 40 imprints and publishes more than 750 titles a year. About 60 percent are new titles written in Spanish and 40 percent are translations of best sellers in English. Barcelona-based Grupo Editorial's U.S. office was founded in 2014, with PRH's acquisition of Spanish-language publisher Santillana Ediciones Generales.

"The Hispanic community comes from many different countries, but they share the same needs: inspiration, entertainment, health care, and financial stability," Matute says.

In Santo remedio para mujeres ( Doctor Juan's Top Home Remedies for Women), September 2020, ISBN 9781644732458, Dr. Juan Rivera shares the home remedies that he recommends to the women in his own family. A cardiologist and medical correspondent for Univision, Rivera uses the latest research and clinical studies to offer a comprehensive practical guide for women to care for themselves and their families.

Barack Obama's first presidential memoir volume, Una tierra prometida (A Promised Land), November 2020, ISBN 9781644732571, will be released simultaneously in 25 languages worldwide two weeks after the election in November. Obama reveals the personal details of his journey to become the nation's first Black president, as well as key events from his first term in office.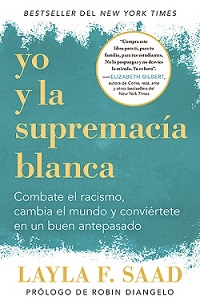 Yo y la supremacía blanca (Me and White Supremacy), by Layla F. Saad, November 2020, ISBN 9781644732885, is a step-by-step guide with journal prompts for readers to examine their white privilege and biases, and to understand anti-Blackness, cultural appropriation, and racial stereotypes. It also addresses how to be an ally, combat racism, and create social change. The book is an expanded version of the free digital workbook Saad offered through a month-long Instagram challenge in 2018. The challenge went viral and the free workbook was downloaded approximately 100,000 times.

Controla tu mente (Get Out of Your Head), by Jennie Allen, November 2020, ISBN 9781644732786, is a Biblical guide to help people break free of toxic thought patterns by surrendering their minds to Jesus. In these challenging times, this book is a resource for anyone looking to get control of their thoughts, according to Matute.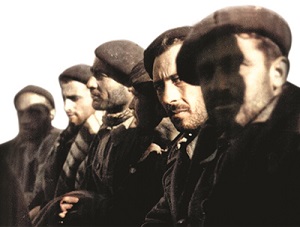 Spanish author and journalist Arturo Pérez-Reverte tells the story of those who fought on the front lines of the Spanish Civil War in his historical fiction Línea de fuego (Line of Fire), November 2020, ISBN 9781644732915. Pérez-Reverte, who served as a war correspondent from the 1970s to the 1990s, uses his latest novel to explore the experiences of Spaniards who fought on both sides of the war that raged from 1936 to 1939.

Vintage Español
An imprint of Penguin Random House, Vintage Español was founded in 1994 with the goal of publishing English-language best sellers and Latinx writers' English originals in Spanish. Later, it brought in more American titles and lost its focus on its Latino audience, says Cristóbal Pera, publishing director for Vintage Español.

With a renewed focus on publishing contemporary Latino authors, Vintage Español's genre-spanning 40 to 50 annual releases also include a new collection of Latin American classics and translations of best-sellers. Pera says the Latinx-written titles have found a great reception from readers, librarians, booksellers, and educators alike.

"There is a thirst in education for material in Spanish, and these books talk about their experience, about the Latino experience, about kids who are in the States, and I think that is one of the keys of our success," Pera says.

"These books talk about the Latino experience in the States…
I think that is one of the keys of our success."
Cristóbal Pera, publishing director, Vintage Español

These experiences are highlighted in Latinx ( Finding Latinx), by Paola Ramos, October 2020, ISBN 9781984899118. Ramos, who is a journalist for Vice News and daughter of TV news anchor Jorge Ramos, explores the United States' wide-ranging Latinx communities, from Maya improving their community in Poughkeepsie, N.Y., to female farm workers fighting addiction in California. It's also a personal book for the author, who shares her experience as a queer daughter of Mexican immigrants.

Vintage Español is publishing Ibram X. Kendi's #1 New York Times best seller, How to Be an Antiracist, as Cómo ser antirracista, October 2020, ISBN9780593313114. While the book addresses all forms of racism, Kendi has said he's excited to offer the book in Spanish now, given the anti-Latino racism that's so prevalent in American politics. "It's a classic, no doubt about it," Pera says.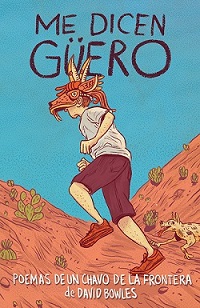 Me dicen Güero (They Call Me Güero), by David Bowles, November 2020, ISBN 9780593311417, is the story of a 12-year-old red-headed Mexican American boy who lives near the border and tells his story of being ostracized for looking different through poems. The English edition, released in 2018, has garnered numerous awards, including the 2019 Walter Dean Myers Honor Book for Outstanding Children's Literature. It's also a Pura Belpré Honor Book. The title has also been read in Texas schools, as an opportunity to discuss migration, heritage, and diversity.

Next year, Vintage Español will release the Spanish edition of another popular young adult novel that also deals with a Mexican American boy's struggle with his identity. Pocho ( Mexican WhiteBoy), by Matt de la Peña, January 2021, ISBN 9780593313138, weaves Spanglish into the story of a half-Mexican teenage boy who spends the summer with the Mexican side of his family in National City, California. There, he comes to terms with his dual identity and learns to love himself for who he is.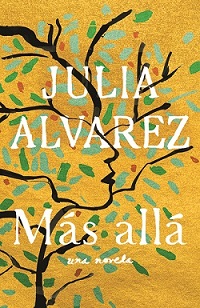 Pera says it was "imperative" for Vintage Español to publish Más allá (Afterlife), by Julia Alvarez, September 2020, ISBN 9780593082584. In her first adult novel in 15 years, the internationally best-selling author of How the Garcia Girls Lost Their Accents tackles the issue of immigration in a reflective, poetic tale of a recently widowed woman who faces two tough situations: First, the disappearance of her sister and second, the arrival of a pregnant, undocumented teenager in the garage of her house.

Digitalia

Founded 13 years ago in New York, Digitalia began by providing printed materials, CD-ROMs, DVDs, and other content in a range of languages to American educational institutions. The company has since evolved into three database divisions: Digitalia Public Libraries, offering ebooks and e-journals; Digitalia Film Library, offering feature films and documentaries; and Digitalia Hispánica, a database of academic content for colleges and universities.

Public libraries are an ideal place to learn about diversity, which is at the heart of Digitalia's mission, according to Xavier Claret, director of Digitalia and CEO of Digitalia Film Library.

Public libraries that subscribe to Digitalia Public Libraries have access to an electronic catalog of more than 23,000 ebooks, including content from all Spanish speaking countries. About 200 new titles are added to the database each month. Organized by genres, the majority of the content is in Spanish. The database also has multimedia and language courses.

The changing demographics in the U.S. are driving demand for a diverse ecosystem of materials in various languages and from different sources. Notably, Hispanics now comprise 18 percent of the U.S. population, with percentages much higher in states like New Mexico, California, Arizona, Florida, and Texas.

"In some areas, online content in foreign languages is not a nice-to-have resource, it's a real necessity, and not only for those minorities; it's important for the community as a whole," Claret says. "Libraries need to be aware and adapt to provide service of great quality."

"In some areas, online content in foreign languages is not a 'nice-to-have'
resource, it's a real necessity. Libraries need to be aware and adapt."
Xavier Claret, director and CEO, Digitalia and Digitalia Film Library

The Digitalia Public Libraries database encompasses titles in many genres, from over 200 publishers. Examples include Transterrados (Grounded), by Consuelo Triviño Anzola, 2018, a novel about Latin American immigration to Spain, and La libertad es un extraño viaje ( Freedom Is a Strange Journey), a collection of poetry by Joan Margarit, 2018. Digitalia also offers young adult and children's titles, including La increíble, pero cierta, historia del Gato Luna (The Incredible but True Story of the Moon Cat), by María Neila Martín and illustrated by Gonzalo Muiño.

Digitalia Film Library is a subscription streaming service for public libraries, universities, and colleges that offers feature films and documentaries from more than 40 countries in 55 different languages. Its 1,500-plus titles are carefully selected to ensure they have artistic, educational, and/or intellectual value, Claret says.

Offerings include La hija natural ( Love Child), 2011, a drama from the Dominican Republic about a daughter who reunites with her irresponsible, uninvolved father after the death of her mother. Also available is Juana la Loca (Mad Love), 2001, Spain, an award-winning biopic about Joanna the Mad, the 16th-century queen of Castile and Aragon.

Libraries and educational institutions pay a flat fee for access to each database, typically with a one-year subscription that allows multiple users and unlimited use. The fee is based on the institution's volume.

HarperCollins Español

The Spanish-language imprint of HarperCollins was established in 1999 as Rayo before it became HarperCollins Español in 2015. It publishes 15 to 20 books a year, including translations of HarperOne and HarperCollins titles, as well as original books in Spanish and translations of books from other publishers.

The imprint is committed to growing its selection of new voices in Spanish, both original and translations, to meet increasing demand from readers, says Edward Benitez, executive editor. While learning Spanish was an afterthought for Benitez when he was growing up in Puerto Rico and Florida, he says Latinos are prouder now of their heritage and more interested in learning and reading in Spanish.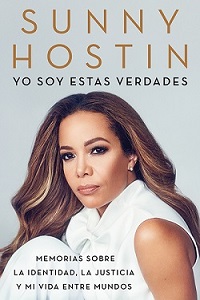 In the memoir Yo soy estas verdades (I Am These Truths), August 2020, ISBN 9780062950871, Sunny Hostin, cohost of The View and Senior Legal Analyst on ABC News, recounts her climb from a tough childhood in a South Bronx housing project to becoming a federal prosecutor and legal journalist. As a bi-racial woman who grew up poor, Hostin brings an incisive perspective to the urgent issues of intolerance, identity, social justice, and poverty. Written in English but simultaneously translated into Spanish, Hostin's memoir is both compelling and inspirational, encouraging readers to pursue their dreams no matter what.

Spanish author Mario Escobar features a strong female lead inLa bibliotecaria de Saint-Malo ( The Librarian of Saint-Malo), October 2020, ISBN 9780063012363. This work of historical fiction is about a librarian and her husband in Saint Malo, France, who try to thwart the Nazis' attempts to destroy the contents of the local libraries during the German occupation. The novel is being published only in the original Spanish.

HarperCollins Español will release another "beating-the-odds" memoir in December 2020, La Latina con baja autoestima ( The Girl with the Self-Esteem Issues), ISBN 9780062895868. Mexican American plus-size model Rosie Mercado shares how she overcame three divorces, years of abuse, and body weight that once reached 400 pounds, to become a successful model, life coach, and television personality.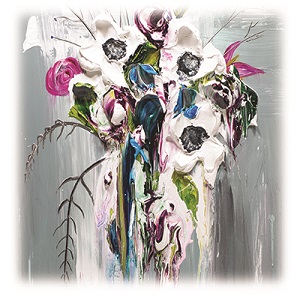 Cometierra (Eartheater), by Dolores Reyes, January 2021, ISBN 9780063069886, is the fantastical tale of a young woman who feels compelled to eat dirt, giving her visions of people who have been murdered or disappeared. This work of magical realism is set in Argentina, where tens of thousands of people were kidnapped and killed by government forces in the 1970s and 1980s. The protagonist works with a sympathetic police officer to bring closure to the victims' families.

---

Conclusion
A diverse, growing market, Spanish-language readers in the United States are demanding more choices from their local libraries and on booksellers' shelves. Publishers are answering the call, bringing more translations of popular Latinx authors, a wide range of best sellers, and selections in genres ranging from historical fiction to memoirs. Many titles coming out this fall are timely releases that reflect the current sociopolitical climate, addressing issues of race and immigration.