Cautiously hopeful news in the book world shows book sales up, digital circulation at public libraries flourishing, and the continuation of online book and author chats.
In the midst of dire economic news brought about by the pandemic, the book industry has reason to be cautiously hopeful. Assessing the week of April 5–April 11,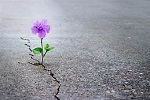 BookScan, a division of the NPD Group providing data and analytics on the publishing industry, reports that sales were up for a second week in a row, with all demographic areas measured reporting growth for an average upswing of 13.7 percent. Juvenile fiction and nonfiction remain the strongest areas, while adult nonfiction sales grew by an average of nearly seven percent as buyers moved past the immediate shock of lockdown to embrace more forward-looking purchases in health/wellness, self-help, and cooking.
The early April sales rise cannot be wholly attributed to Easter purchases, says Kristen McLean, Industry Analyst, NPD Entertainment, NPD Books, as this year's purchases were somewhat reduced compared with those of 2018. Though she concedes that the real measure of success will come with next week's statistics, McLean suggests that books sales may have hit bottom the week ending March 28. "What people are buying has shifted to meet the needs of the COVID crisis, but people are still buying," McLean argues. To bolster her argument, she points to the NPD Economic Virus Report for the week of April 4, which shows a slight rebound in sales of general merchandise from the previous week.
In addition, McLean compares today's pandemic-driven economic slowdown to the recession commencing in 2008, presenting data to show that from 2008 to 2011, book sales grew every year except for 2009, which did experience a four percent fall. She concludes, "The book market has historically performed very well in periods of economic downturn, and our first six weeks have shown us that there is unlikely to be a catastrophic cliff in demand for books, although larger market factors may drag down our numbers."
Demand drives digital
BookScan's statistics represent the sale of physical books only. Digital book sales have flourished during the pandemic, but statistics are not generally available for public consumption. Fortunately, the public library circulation of digital books (ebooks and downloadable audios) suggests the strength and direction of today's digital surge, and David Burleigh, Director, Brand Marketing & Communication, Overdrive, gives us the big picture.
From March 13 through April 8, Overdrive recorded a 37 percent increase in the circulation of digital books, with an even bigger wave in early April than in the last weeks of March. (While the Overdrive network includes schools, the vast majority of its clients are public libraries.) The top ten categories—romance, thrillers, literary titles, mystery, suspense, historical fiction, biography/autobiography, fantasy, humorous fiction, and sf—held steady over the weeks, and won't surprise those familiar with the library market. That romance rides the crest makes sense, notes Burleigh, as the shorter length and lower price of these titles allows for quick consumption.
What's more significant is the burst of interest in digital books generally. By early April, Overdrive's new digital users had increased 62 percent year-to-date, though as Burleigh stresses, "They may not necessarily be new to library but new to us." In the early weeks of lockdown, use of Libby, Overdrive's reading app, was double or more compared with a typical week. And its Instant Digital Card, which allows new patrons to sign up remotely, has bloomed to 170,000 cards, with more than triple the number of libraries now participating.
There are challenges to addressing this increased volume of work and the subsequent increased engagement with libraries in terms of support questions, but as Burleigh notes, "I am proud of fact that we are able to bob and weave a little bit, as we are trained for these types of spikes." He hopes that as we emerge from the pandemic, lockdown-compelled ereading will lead to a larger embrace of ereading generally, but the immediate takeaway is that "accessing the library has become more well known, and that is a good thing."
Virtual book clubs, launches, and more
Meanwhile, Overdrive participated in the current online book-sharing phenomenon through its just-wrapped Big Library Read, a global ebook (and sometimes audiobook) club that helped connect its 22,000 libraries and schools around the world. It also supports the NYPL and WNYC Virtual Book Club, New York Public Library's new virtual book club, presented by the New York Public Library in partnership with WNYC's weekday arts and culture show All of It. This monthly book club series will culminate in a livestream conversation and Q&A with the author; the first book under discussion is James McBride's Deacon King Kong.
Of course, libraries are also launching or expanding online book content of their own. At Mid-Continent Public Library, MO, reports community relations specialist Emily Brown, the MCPL Reading Lounge is busier than ever. Initially created for the annual Winter Reading Challenge as a Facebook group allowing patrons to chat among themselves, the lounge soon became a year-round fixture and now hosts not only patron book discussions but videos and author chats posted by staff. In addition, librarian Angie Strathman offers recommendations and reviews and answers questions during a weekly live book talk .
Meanwhile, at Greenwich Library, Ct, LJ reviewer Stephen Schmidt continues the author chats he began in late March with Douglas Stuart discussing his debut novel, Shuggie Bain, by interviewing novelist/poet Quan Barry . Barry's new novel, We Ride Upon Sticks, features a girls' field hockey team whose members may or may not be using witchy powers to win. Though there's no schedule yet, Schmidt will be continuing his online chats, which serve as a good model for the format.
More authors online range from Shira Nayman's virtual launch of her LJ-starred, time-traveling YA crossover River (Guernica) on April 27 at 8 p.m. EDT, complete with a reading and a Q&A, to Copper Canyon's Launch Party Livestream series (also archived), which unfolded over April to feature 12 poets from John Freeman to Heather McHugh. Poetry gets another big kick-off with The Poetry of Home , presented jointed by the Washington Post and the Library of Congress, with Post book critic Ron Charles in conversation with current poet laureate Joy Harjo and previous laureates Robert Pinsky, Natasha Trethewey, and Juan Felipe Herrera. These conversations are unfolding over four successive Fridays and will be archived online as part of the Library's National Book Festival Presents series.
Finally, the Cleveland Foundation recently announced winners of its 85th annual Anisfield-Wolf Book Awards, which honor books that challenge racism and embrace diversity, and interested readers can catch readings by those authors online. They include poetry winner Ilya Kaminsky (Deaf Republic, Graywolf), fiction winner Namwali Serpell (The Old Drift, Hogarth), nonfiction winner Charles King (Gods of the Upper Air, Doubleday), and lifetime achievement winnerEric Foner (The Second Founding, Norton).
As the book industry keeps up its challenge to the COVID-19 crisis, library marketing representatives continue launching their own endeavors. For instance, every Tuesday morning at 10:00 a.m., Bite-Size-Book Buzz will be featuring reps from HarperCollins to Norton to Workman discussing discoverable favorites "from our homes to yours," as their tagline says. Workman's Annie Mazes is also presenting books through an Instagram Video series titled Work(man) from Home, while every Tuesday and Thursday at 2 p.m., HarperCollins's Library Love Fest team presents its own video series, Door to Door, featuring editors' book talks, author readings, and more. Despite lockdown, creative approaches to getting books into the hands of readers will continue.