Castle Rock Begins, the RITA Awards Are Announced, and My Year of Rest and Relaxation Is Called "The year's stop everything title."
Page to Screen
Several new and returning shows premiere over the weekend and into next week, including Castle Rock (Hulu), set in the world Stephen King imagined. The Hollywood Reporter says it is "a string of small wormholes, offering countless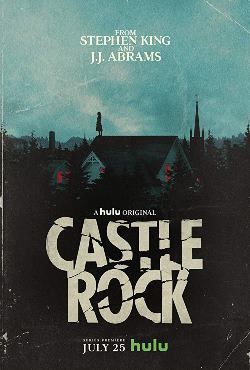 references and digressions and themes to amuse and entertain devotees of the Master of Horror.... It's all Easter eggs, no Easter dinner."
Generation Wealth, opening in limited release. There is a related book of the same name by filmmaker Lauren Greenfield. The Guardian writes it "makes grotesques of her interviewees and offers no real analysis." Vanity Fair has a short conversation with Greenfield.
Morning Show Mystery:Murder on the Menu (Hallmark). Based on the series of the same name by Al Roker. There are no reviews.
Returning shows include Outcast, season two (Cinemax). Based on the comics by Robert Kirkman and Wynonna Earp, season three (Syfy). Based on the comics by Beau Smith.
Reviews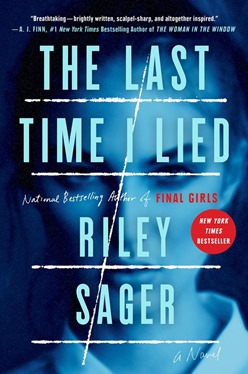 The NYT reviews The Last Time I Lied by Riley Sager (Dutton): "the author delivers the kind of unpredictable conclusion that all thriller readers crave — utterly shocking yet craftily foreshadowed. For some readers, though, these might be the only pages that linger." A Double Life by Flynn Berry (Viking: Penguin): "What a relief then for weary fans of the genre to discover Flynn Berry, who writes thrillingly about women raging against a world that protects cruel and careless men." Also, The Verdun Affair by Nick Dybek (Scribner: S. & S.; LJ starred review): "This is a story of operatic complexity, narrated in many voices, rich in imagery, but sometimes poor in discipline." The crime column is out and in children's books, a list of YA thrillers.
The Washington Post reviews The Third Hotel by Laura van den Berg (FSG: Macmillan): "The acclaimed author of two story collections and a novel, van den Berg has always been good, but with [her newest] she's become fantastic—in every sense of the word." Also, The Middleman by Olen Steinhauer (Minotaur: Macmillan; LJ starred review): "an interesting but rather strange novel set in an alternative political reality... a thought-provoking political thriller, a dark story for dark times."
NPR reviews The Last Cruise by Kate Christensen (Doubleday): "This is an entertaining and elegantly written story about social class, self-delusion and the fragility of second chances." Also, The Death of Truth: Notes on Falsehood in the Age of Trump by Michiko Kakutani (Tim Duggan Books: Random): " a slim volume that's equally intriguing and frustrating, an uneven effort from a writer who is, nonetheless, always interesting to read."
Briefly Noted
The RITA Awards are announced.
The Intrusions by Stav Sherez wins the 2018 Theakston Old Peculier award for crime fiction. Lee Child served as the chair of the judges. The Guardian quotes him calling the book a "brilliant and organic blend of ancient terror and suspense, with modern issues as its core."
Entertainment Weekly features My Year of Rest and Relaxation by Ottessa Moshfegh (Penguin), calling it "This year's stop everything title — so far... one of the weirdest books of recent memory."
Ruth Franklin, an expert on author Shirley Jackson, writes an essay about novels with evil children for the NYT.
LitHub gathers The Best Translated Speculative Fiction of 2018 (So Far).
Marvel is launching a new Shazam! comic series. Also, Green Lantern and Aquaman are on the way. Entertainment Weekly has the stories.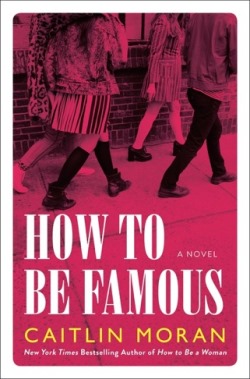 After the NYT ran a story on children's books based on songs, EW reports that two Beatles's songs are being turned into books. The first is All You Need Is Love by John Lennon, Paul McCartney, illustrated by Marc Rosenthal (Little Simon).
The NYT interviews Martha S. Jones, Birthright Citizens: A History of Race and Rights in Antebellum America (Cambridge Univ.).
Entertainment Weekly interviews Caitlin Moran, How To Be Famous (Harper).
Time interviews Martha C. Nussbaum, The Monarchy of Fear: A Philosopher Looks at Our Political Crisis (S. & S.)
The LA Times features Lawrence Osborne, Only to Sleep: A Philip Marlowe Novel (Hogarth: Random).
Vanity Fair has an essay by Allie Rowbottom, JELL-O Girls: A Family History (Little, Brown: Hachette; LJ starred review).
Simon & Schuster will start distributing Skyhorse Publishing in 2019.
Authors on Air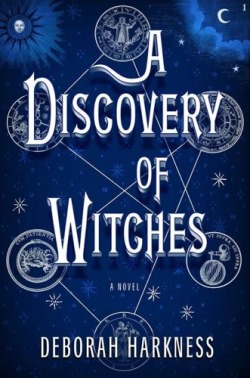 A Discovery of Witches will stream on Sundance Now and Shudder. An airdate has not been announced.
Jane Austen's Persuasion is getting a modern adaptation. So are the French novels by Maurice LeBlanc, featuring "Arsène Lupin, the world-famous gentleman thief and master of disguise." Deadline Hollywood has both stories.
The Hollywood Reporter writes that a new adaptation of War of the Worlds is in the works.
The After series by Anna Todd (Gallery: S. & S.) is headed to the movies, Deadline Hollywood reports.
DC's Stargirl is headed to TV.
Trailers arrive from Comic-Con, including the book/comic-based (or -related) Nightflyers, Doctor Who, Iron Fist, and Titans.
Star Wars The Clone Wars is coming to Disney. The Verge reports on the history of the show.
NPR interviews Sean Spicer, The Briefing: Politics, the Press, and the President (Regnery).