In fcition, you'll spot Spanish literary lion Javier Marias and rising-star American novelist Nell Zink. In nonfiction, Julia Blackburn takes us to Doggerland, Rachel Cusk offers a first essay collection, Steven Greenhouse addresses labor issues, and A.N. Wilson portrays Prince Albert.
Blackburn, Julia (text) & Enrique Brinkmann (illus.). Time Song: Journeys in Search of a Submerged Land. Pantheon. Aug. 2019. 304p. ISBN 9781101871676, $26.95; ebk. ISBN 9781101871683. HISTORY
Brexiteers notwithstanding, Great Britain was once connected to continental Europe by land that sank beneath the North Sea about 6,000 years ago. Called Doggerland, it's been dragged to yield some animal remains, plus prehistoric tools and weapons. Blackburn, a multi-award-nominated author
of fiction and nonfiction, became intrigued by Doggerland after her husband's death and here shares her encounters with paleontologists, archaeologists, fishermen, and others as she discusses her new enthusiasm.
Cusk, Rachel. Coventry: Essays. Farrar. Aug. 2019. 256p. ISBN 9780374126773. $27; ebk. ISBN 9780374717438. LITERATURE/ESSAYS
A Granta Best of Young British Novelists who's won Whitbread and Somerset Maugham awards, Cusk writes fiction that pushes the envelope (see the "Outline" trilogy, about British writer's Faye's interactions with the world) and memoirs that stir controversy (see Aftermath, about the collapse of her marriage). Appropriately, this first collection of essays addresses motherhood, marriage, feminism, and art.
Greenhouse, Steven. Beaten Down, Worked Up: The Past, Present, and Future of American Labor. Knopf. Aug. 2019. 416p. ISBN 9781101874431. $27.95; ebk ISBN 9781101874448. Downloadable. LABOR
Greenhouse, who covered labor for over two decades at the New York Times and won New York Press Club, Deadline Club, Gerald Loeb, and Hillman honors for his efforts, here addresses the long-term decline of labor power as wages stagnate, low-wage jobs multiply, and unions lose their clout. He profiles dozens of American workers to clarify these issues and argues for new ways that workers' power can be set fire again.
Marias, Javier. Berta Isla. Knopf. Aug. 2019. 496p. ISBN 9780525521365. $28.95; ebk. ISBN 9780525521372. Downloadable. LITERARY FICTION
Schoolgirl Berta Isla sets her sights on Tomás Nevinson, the half-Spanish, half-English charmer who thrills everyone with his gift for languages. But he's a different man when he returns to Madrid from his Oxford studies, having been approached (though not to her knowledge) by British intelligence. From International IMPAC Dublin Literary Award winner Javier.
Wilson , A.N. Prince Albert. Harper. Aug. 2019. 496p. ISBN 9780062749550. $35; ebk. ISBN 9780062749574. BIOGRAPHY
An award-winning biographer as well as a novelist whose Leo Tolstoy won Whitbread honors, Wilson has assayed subject from Queen Victoria to Hitler to Jesus. Here he pulls Queen Victoria's husband out of her shadow and argues for his transformative contributions in political, technological,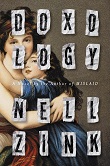 scientific, and intellectual advancement. With a 40,000-copy first printing.
Zink, Nell. Doxology. Ecco. Aug. 2019. 416p. ISBN 9780062877789. $27.99; ebk. ISBN 9780062877819. LITERARY FICTION
Having opened a star-burst career with The Wallcreeper, a New York Times Notable Book, and the National Book Award long-listed Mislaid, Zink here chronicles the disappointments of Pam, Daniel, and Joe, members of a not-so-good Nineties punk band on the Lower East Side. Pam and Daniel's newborn daughter and Joe's solo hit fire them up, but then comes 9/11. Featured at Book Expo; with a 50,000-copy first printing.