MacArthur fellow Ben Lerner explores coming of age, two-time Granta Best of Young British Novelists Zadie Smith offers her first story collection, and two-time Lambda Award winner Jeanette Winterson reinvents Frankenstein.
Lerner, Ben. The Topeka School. Farrar. Oct. 2019. 304p. ISBN 9780374277789. $27; ebk. ISBN 9780374721183. LITERARY
It's 1997, and MacArthur fellow Lerner takes us to the Foundation, a world-renowned psychiatric clinic in Topeka, KS. That's where high school senior Adam Gordon's parents work, father Jonathan helping troubled boys and mother Jane using her skills as a feminist author. Adam is a debater with national standing and one of the in crowd (though it takes work), and he's among those trying to improve the lot of outsider Darren Eberheart. But he doesn't know that Darren is one of his father's patients or anticipate the trouble that will follow.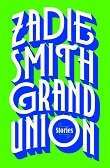 Smith, Zadie. Grand Union: Stories. Penguin Pr. Oct. 2019. 320p. ISBN 9780525558996. $27; ebk. ISBN 9780525559009. lrg. prnt. Downloadable. SHORT STORIES
The author of award-winning novels ranging from White Teeth to Swing Time and a celebrated critic to boot (her Feel Free: Essays just won the National Book Critics Circle's criticism award), Smith offers her first collection of short stories. Here, ten penny-bright new stories add to the allure of pieces you already know from The New Yorker, the Paris Review, and more.
Winterson, Jeanette. Frankissstein. Atlantic Monthly. Oct. 2019. NAp. ISBN 9780802129499. $27. LITERARY
In Brexit Britain, transgender doctor Ry falls for brilliant professor Victor Stein, who's spearheading the conversation about AI, even as recently divorced Ron Lord hopes to make his fortune with the latest in sex dolls. Meanwhile, at a cryogenics facility in Arizona, dozens of medically and legally dead women and men are are about to reawaken. Only this is 1816, young Mary Shelley is crafting the story of powerful new life form, and humans are about to learn they aren't the hottest thing on Earth. What, you expected straightforward narrative from the Whitbread, BAFTA, Rhys, and two-time Lambda Award winner?