Veteran journalist Steven Dudley on a notorious street gang, New York Times best-selling author Bruce Feiler on a new way of seeing our stories, Bay Area reporters Gee and Anguiano on the lethal Paradise Fire, award-winning novelist Laila Lalami on an immigrant's sense of conditional citizenship, famed astrophysicist Mario Livio on Galileo defying the science deniers, the National Book Award–winning Charles Johnson with advice on grandparenting, and the New York Times best-selling Judith Warner on the travails of middle school. Plus self-help and newsworthy stories to wrap up the month.
Picks
Dudley, Steven. MS-13: The Making of America's Most Notorious Gang. Hanover Square: Harlequin. May 2020. 304p. ISBN 9781335005540. $28.99; ebk. ISBN 9781488095344. ORGANIZED CRIME

Winner of Columbia School of Journalism's 2019 J. Anthony Lukas Prize Award for a work in progress, this completed work examines one of the world's most dangerous street gangs by following founding member Alejandro from blood-drenched El Salvador to Los Angeles, where he helped set up a social network called the Mara Salvatrucha Stoners; the group's turn to petty crime led to jail and deportation, which only made them fiercer. Dudley, who spent two decades as a journalist in South America and now codirects a U.S. Justice Department–funded study of MS-13, provides key context while focusing on the human drama. With a 100,000-copy first printing.
Feiler, Bruce. Life Is the Story You Tell Yourself: Mastering Transitions in a Nonlinear Age. Penguin Pr. May 2020. 352p. ISBN 9781594206825. $28; ebk. ISBN 9780698409965. PSYCHOLOGY/SELF-HELP
The author of six consecutive New York Times best sellers, Feiler has spent his time examining the stories that give our life meaning. Here he argues that today's stories just don't follow the patterns he's seen going back decades, even millennia (his big hits include Walking the Bible and The First Love Story: Adam, Eve, and Us). Traveling cross-country to collect and collate hundreds of stories, he concluded that our current stories aren't linear (i.e., with love followed by marriage and one job a constant) and proposes a new pattern for our times.
Gee, Alastair & Dani Anguiano. Fire in Paradise: An American Tragedy. Norton. May 2020. 256p. ISBN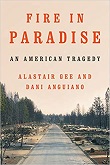 9781324005148. $26.95; ebk. ISBN 9781324005155. NATURE
On November 8, 2018, the terrible Camp Fire swooped down like a dragon and destroyed nearly all of Paradise, CA, taking at least 85 lives. Bay Area–based reporters for the Guardian, Gee and Anguiano covered the fire and its aftermath. Here they expand their purview to consider why wildfires are so much more frequent and ferocious than they once were and what efforts are being made to rebuild Paradise.
Johnson, Charles. Grand: A Grandparent's Wisdom for the Next Generation. Hanover Square: Harlequin. May 2020. 256p. ISBN 9781335015860. $19.99; ebk. ISBN 9781488057205. PSYCHOLOGY/GRANDPARENTING
MacArthur fellow Johnson, winner of a National Book award for his novel Middle Passage, has always ranged widely; he's a cartoonist, for instance, who recently collaborated with his daughter on Emery's World, a children's book series advancing STEM education, especially to children of color. Here he talks about his life with six-year-old grandson Emery, offering advice and life lessons for us all. With a 75,000-copy first printing.
Lalami, Laila. Conditional Citizens: On Belonging in America. Pantheon. May 2020. 208p. ISBN 9781524747169. $25.95; ebk. ISBN 9781524747176. Downloadable. MEMOIR/POLITICS
Pulitzer Prize finalist Lalami, whose The Other Americans is currently short-listed for the National Book Award, here uses her journey from Moroccan immigrant to U.S. citizen to explore the rights and privileges associated with being an American. And that leads her to explain what it means to be a "conditional citizen." Race, gender, and national origin still impinge on full citizenship, she argues, and she sees white men generally as still being in the position of the landowners of yore.
Livio, Mario. Galileo: And the Science Deniers. S. & S. May 2020. 304p. ISBN 9781501194733. $28; ebk.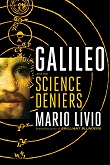 ISBN 9781501194788. SCIENCE/BIOGRAPHY
New York Times best-selling astrophysicist Livio (Brilliant Blunders) assays the life of Galileo Galilei, a nonpareil scientist who followed the evidence wherever it led and ended up both Church-challenging and -challenged. He was freethinking enough to want the public to know about his discoveries, publishing his books in Italian rather than Latin. The subtitle suggests the relevance of the book today. With a 60,000-copy first printing.
Warner, Judith. And Then They Stopped Talking to Me: Making Sense of Middle School. Crown. May 2020. 320p. ISBN 9781101905883. $27; ebk. ISBN 9781101905906. PSYCHOLOGY/PARENTING
Author of the New York Times best-selling Perfect Madness: Motherhood in the Age of Anxiety, Warner does more here than dissect the difficult middle-school years. She calls on social scientists, psychologists, and educators (not to mention anxious mothers and fathers with stories to tell) as she argues that today's child-obsessed parents make the self-consciousness and hierarchy pressures of middle school even worse. Good to give tweens their own coverage.
Self-Help
Andrews, Gillian "Gus." Keep Calm and Log On: Your Handbook for Surviving the Digital. MIT. Apr.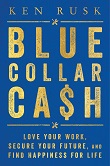 2020. 408p. ISBN 9780262538763. pap. $24.95. SELF-HELP
McSally, Martha. Dare To Fly. Morrow. May 2020. 224p. ISBN 9780062996282. $26.99; ebk. ISBN 9780062996305. SELF-HELP
Rusk, Ken. Blue Collar Cash: Love Your Work, Secure Your Future, and Find Happiness for Life. Dey Street: HarperCollins. May 2020. 288p. ISBN 9780062989604. $24.99; ebk. ISBN 9780062989529. SELF-HELP
In Keep Calm and Log On, digital security trainer Andrews, who produced YouTube's The Media Show, gives everyone a from-the-basics pep talk on managing digital content, cybersecurity, issues like fake news, and more. Arizona senator McSally, who retired as full colonel from the U.S. Air Force after 26 years of service (she was America's first female combat jet pilot), shows us that we can Dare To Fly if we recognize courage as a choice (75,000-copy first printing). In Blue Collar Cash, construction business entrepreneur Rusk—called the "million-dollar ditch digger"—shows how he has found happiness and security without a college degree by pursuing a craft he loves (75,000-copy first printing).
More In-the-News Stories
Brower, Kate Andersen. Team of Five: The Presidents Club in the Age of Trump. Harper. May 2020. 336p. ISBN 9780062668974. $28.99; ebk. ISBN 9780062668998. lrg. prnt. POLITICAL SCIENCE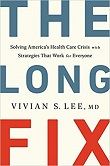 Gevisser, Mark. The Pink Line: Journeys Across the World's Queer Frontiers. Farrar. May 2020. 544p. ISBN 9780374279967. $30; ebk. ISBN 9780374713447. LGBT STUDIES
Lee, Vivian. The Long Fix: Solving America's Health Care Crisis with Strategies That Work for Everyone. Norton. May 2020. 256p. ISBN 9781324006671. $26.95; ebk. ISBN 9781324006688. HEALTHCARE
Novogratz, Jacqueline. Manifesto for a Moral Revolution: Ideas You Can Use to Change the World. Holt. May 2020. 256p. ISBN 9781250222879. $27; ebk. ISBN 9781250222862. BUSINESS/MOTIVATIONAL
Ridley, Matt. How Innovation Works: And Why It Flourishes in Freedom. Harper. May 2020. 320p. ISBN 9780062916594. $29.99; ebk. ISBN 9780062916617. BUSINESS
Zeroing in on Jimmy Carter, the late George H. W. Bush, Bill Clinton, George W. Bush, and Barack Obama, No. 1 best-selling author Brower's Team of Five considers what happens to U.S. presidents after they leave office (100,000-copy first printing). South African Gevisser (A Legacy of Liberation) reports on The Pink Line that divides countries now liberalizing their policies regarding gender-rights issues and those reinforcing laws that criminalize gender nonconformity. Physician and healthcare CEO Lee offers The Long Fix, arguing that healthcare is wrecking both our health and our economy by focusing on services (e.g., procedures, prescriptions) rather than keeping people healthy. Having founded Acumen, a global community of socially conscious partners seeking new ways to fight poverty, New York Times best-selling author Novogratz offers a Manifesto for a Moral Revolution, which talks about impact investing ("doing well by doing good") and the leadership tools that can make it happen. And Ridley follows up his nationally best-selling The Rational Optimist, looking at jet engines, potatoes, genetic engineering, vaping, and a whole lot more to show How Innovation Works (75,000-copy first printing).
More Life Stories
Aron, Nina Renata. Good Morning, Destroyer of Men's Souls. Crown. May 2020. 288p. ISBN 9780525576679. $27; ebk. ISBN 9780525576693. Downloadable. MEMOIR/DRUGS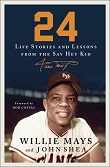 Feuer, Alan. El Jefe: The Story of Chapo Guzmán and His Pursuers. Flatiron: Macmillan. May 2020. 304p. ISBN 9781250254504. $28.99; ebk. ISBN 9781250254528. BIOGRAPHY/TRUE CRIME
Madison, Deborah. An Onion in My Pocket: My Life with Vegetables. Knopf. May 2020. 320p. ISBN 9780525656012. $26.95; ebk. ISBN 9780525656029. Downloadable. MEMOIR/CULINARY
Mays, Willie & John Shea. 24: Life Stories and Lessons from the Say Hey Kid. St. Martin's. May 2020. 384p. ISBN 9781250230423. $28.99; ebk. ISBN 9781250230430. CD. SPORTS/BIOGRAPHY
"The disease he has is addiction," says California-based author Aron of her boyfriend. "The disease I have is loving him"—making Good Morning, Destroyer of Men's Souls a pained study of love as addiction and the struggles to help a codependent get off drugs. In El Jefe, Feuer, who covers criminal justice for the Metro desk at the New York Times, shows what the life of famed drug lord Joaquin "El Chapo"Guzmán says about class, money, and U.S.–Mexican history and relations. Famed for her multiple award-winning vegetarian cookbooks, Madison uses An Onion in my Pocket to parallel the rise of vegetarianism in this country with her life story. And in the authorized 24, baseball columnist Shea brings us the voice of Mays and others, taking 24 chapters (the same number as Mays's retired uniform number) to impart an inspirational account of his place in American history, sports, and culture.