Among strong sf/fantasy titles this month, Nebula, Hugo, and World Fantasy award winner Ken Liu's new story collection stands out. In addition, Hannah Rothschild returns with castle-set family drama, while women's fiction newbies Beth Morrey and Alexis Schaitkin lead a contingent of debut authors starting to buzz.
POP FICTION PICKS
Liu, Ken. The Hidden Girl and Other Stories. Gallery: Saga: Feb. 2020. 432p. ISBN 9781982134037. $26; ebk. ISBN 9781982134051.SF/SHORT STORIES
Whether short- or long-form, Liu's fiction racks up awards; "The Paper Menagerie" is the first work of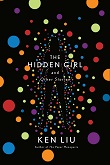 fiction to win the Nebula, Hugo, and World Fantasy honors simultaneously. Indeed, Liu is a short story master, and fans will welcome this second volume of stories, featuring 16 of his best sf/fantasy pieces appearing over the last five years, plus a new novella and an excerpt from The Veiled Throne, the third book in the "Dandelion Dynasty" series. With a 50,000-copy first printing.
Morrey, Beth. The Love Story of Missy Carmichael. Putnam. Feb. 2020. 352p. ISBN 9780525542445. $26; ebk. ISBN 9780525542469. lrg. prnt. Downloadable. WOMEN'S
With the love of her life gone, her daughter estranged, and her son and grandson living halfway 'round the globe in Australia, 79-year-old Missy Carmichael carries on quietly in London. Then two strangers and a big-hearted dog named Bob crash-land into her life, and taking in Bob changes everything. Bought in a heated auction here following a ten-way auction in the UK, and British author Morrey already has another book under contract with the publisher.
Rothschild, Hannah. House of Trelawney. Knopf. Feb. 2020. 368p. ISBN 9780525654919. $27.95; ebk. ISBN 9780525654926. WOMEN'S
With literally hundreds of rooms and four miles of corridors, Trelawney Castle has stood on 500,000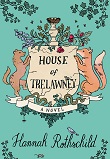 acres in Cornwall for over 700 years. Now tumbling down owing to longtime financial mismanagement, it's still home to the heir, Kitto; his elderly parents; his wife, Jane, and their children; and Kitto's financial whizz of a sister, Blaze. The unexpected arrival of teenage Ayesha, daughter of the estranged Anastasia, makes friends of the estranged Jane and Blaze and forces everyone to reconsider what really binds this family together. From the author of the Baileys Women's Prize finalist The Improbability of Love.
Schaitkin, Alexis. Saint X. Celadon: Macmillan. Feb. 2020. 352p. ISBN 9781250219596. $26.99; ebk. ISBN 9781250219589. CD. WOMEN'S
Given a big BookExpo push and starting to buzz, this debut features a young woman named Claire who was only seven years old when her college-age sister, Alison, was murdered while the family was vacationing in the Caribbean at a resort called Saint X. Now Claire has encountered Clive Richardson, one of the suspects in Alison's death, and begins to follow him, hoping he'll spill information about what really happened to her sister. Interestingly, this is not billed as crime fiction but women's fiction, suggesting that it focuses on Claire's intense emotions.
More Top Pop
Barber, Kathleen. Follow Me. Gallery: S. & S. Feb. 2020. 352p. ISBN 9781982101985. $27; ebk. ISBN 9781982102005. THRILLER
Pilates-perfect Audrey Miller boasts a terrific new job at the Smithsonian, a terrific new apartment to go with it, and, most crucially, hundreds of thousands of Instagram followers she taps into relentlessly. Alas, moving for her new job has put her close to an obsessive follower determined to make her his one and only. With a 50,000-copy first printing; following Are You Sleeping, soon to be an Apple TV series.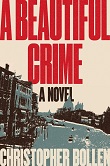 Bollen, Christopher. A Beautiful Crime. Harper. Feb. 2020. 400p. ISBN 9780062853882. $27.99; ebk. ISBN 9780062853905. LITERARY/THRILLER
Nick Brink and boyfriend Clay Guillory travel from New York to Venice in search of the carefree life, but they're not tourists. They aim to make a pile of money by persuading a wealthy, presumably oblivious American enjoying retirement in a grand palazzo to buy a bunch of counterfeit antiques. But things don't go as planned. Billed as literary, described as a grifter novel shot through with a thriller sensibility, and from the author of The Destroyers, so clearly genre crossover; with a 40,000-copy first printing.
Doherty, Paul. Dark Queen Waiting. Severn House. Feb. 2020. 240p. ISBN 9781780291277. $28.99. MYSTERY
In this second in the "Margaret Beaufort Mystery" series, set in 1471, Margaret is exiled in France with young son Henry Tudor, whom she intends to make England's king. Unfortunately, her supporters are getting knocked off, and with the murder of loyal Jacob Cromart in a locked church where he had claimed sanctuary, Margaret asks her sagacious clerk, Christopher Urswicke, to investigate. From the prolific Doherty, winner of the Herodotus Award for lifetime achievement from the Historical Mystery Appreciation Society.
Dyachenko, Sergey & Marina Dyachenko. Daughter from the Dark. Harper Voyager. Feb. 2020. 304p. tr. from Russian by Julia Meitov Hersey. ISBN 9780062916211. $25.99; ebk. ISBN 9780062916235. FANTASY
In this stand-alone from the authors of the recently translated, multi-starred Vita Nostra and numerous other award-winning titles, DJ Aspirin rescues ten-year-old Alyona from danger and ends up bringing her to his apartment. The next morning, she won't leave, insisting that walking out the door would mean her end and that she must play a complex violin piece to find her brother. Roommates can be hell; with a 50,000-copy first printing.
McGhee, Alison. The Opposite of Fate. Mariner: Houghton Harcourt. Feb. 2020. 272p. ISBN 978035818439. $26; pap. ISBN 9780358172475. $14.99; ebk. ISBN 9781328518316. WOMEN'S
The sexual assault of 21-year-old Mallie Williams has left her in a coma from which she may never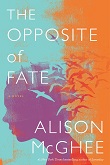 recover. What's harder is that it has left her pregnant, and while some friends and family argue that she would never have kept the baby under these circumstances, others feel it might be the one blessing to emerge from this horror. Timely moral debate from the author of the No. 1 New York Times best-selling Someday and the Today pick Shadow Baby.
Mallery, Susan. Sisters by Choice. Mira: Harlequin. Feb. 2020. 336p. ISBN 9780778310020. $27.99; pap. ISBN 9780778309390. $16.99; ebk. ISBN 9781488055386. WOMEN'S
In this latest from the mega-best-selling Mallery, three cousins on Blackberry Island wrestle with what comes next. Sophie has returned home after her business crashes and realizes that she must let go to go forward. Kristine dreams of opening a little bakery shop, but it might smash up her marriage. Heather wants to go to college on the mainland, but her mother keeps having crises. With a 350,000-copy paperback and 10,000-copy hardcover first printing.
Vyleta, Dan. Soot. Doubleday. Feb. 2020. 560p. ISBN 9780385540223. $28.95; ebk. ISBN 9780385540230. lrg. prnt. Downloadable. FANTASY
In Vyleta's much-raved-about Smoke, set in an alternate 1800s England where humans exude billowing black fumes when they sin—and the upper classes rule because they are so much cleaner—Thomas, Charlie, and Livia investigated the conspiracy behind the phenomenon. In this sequel, the world is in chaos ten years later, and Thomas goes to India to discover the origins of Smoke as a colorful cast jockeys to find out how to control its sooty power.
Debut Pop
Anstruther, Eleanor. A Perfect Explanation. Houghton Harcourt. Feb. 2020. 320p. ISBN 9780358120858. $24; ebk. ISBN 9780358123040. HISTORICAL/FAMILY LIFE
When her brother dies in World War I, Enid Campbell, granddaughter of a duke, is expected to marry and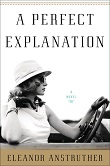 provide a replacement heir. After having three children, she shucks off money, familial duty, and a tiresome husband to seek the life she wants, with roiling consequences that converge one bright June day in 1964. A debut novel reclaiming the life of the author's grandmother; Anstruther's father, the 8th Baronet of Balcaskie and 13th Baronet of Anstruther, gave her this story (and access to the family papers) before his death.
Arnold, Luke. The Last Smile in Sunder City. Orbit: Hachette. Feb. 2020. 368p. ISBN 9780316455824. pap. $15.99; ebk. ISBN 9780316455831. lib. ebk. ISBN 9780316455817. Downloadable. FANTASY
Actor Arnold, who claims 70,000 social media followers owing especially to the Starz television series Black Sails, crafts a debut novel featuring soldier–turned–private eye Fetch Phillips. In a world that's had its magic violently knocked out, Fetch's latest job is to find a renegade teacher, the kind-hearted, 400-year-old vampire Professor Rye, but the disappearance of a siren shows him that it's the fantasy creatures who need his help. With a 50,000-copy first printing.
Daré, Abi. The Girl with the Louding Voice. Dutton. Feb. 2020. 336p. ISBN 9781524746025. $26; ebk. ISBN 9781524746087. WOMEN'S
Desperate for an education, which is the only way to get the "louding" voice that will let her speak for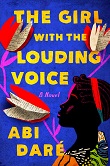 herself, 14-year-old Nigerian Adunni is instead sold by her father to a local man looking for a male heir. Running away to the city, she ends up enslaved to a wealthy family but never gives up her dream. From Nigerian-born, UK-based Daré; winner of the Bath Novel Award (for not-yet-published works) and preempted by the publisher after heady buzz at the London Book Fair.
Dillon, Alena. Mercy House. Morrow Paperbacks. Feb. 2020. 384p. ISBN 9780062914804. pap. $16.99; ebk. ISBN 9780062914811. WOMEN'S
Located in Brooklyn's Bedford-Stuyvesant neighborhood and managed by the indomitable Sister Evelyn, Mercy House welcomes abused and desperate women, from proud prostitute Desiree to Haitian immigrant Esther, who's college-hopeful. But now the bishop is coming to Mercy House, believing that the help it provides violates Church rules, and Esther has secrets of her own to keep tamped down. With a 150,000-copy first printing.
Sayers, Constance. A Witch in Time. Redhook: Hachette. Feb. 2020. 448p. ISBN 9780316493598. $26; ebk. ISBN 9780316493604. lib. ebk. ISBN 9780316493581. Downloadable. FANTASY
It's not always helpful when your mother is a witch. In 1895, when young Juliet LaCompte has an aborted affair with a married Parisian artist, Juliet's mother attempts to curse the artist but instead condemns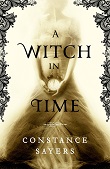 Juliet to repeat her affair throughout time and die tragically young. In this lifetime, Juliet is starting to remember her past. With a 50,000-copy first printing.
Wolfe, Paul. The Lost Diary of M. Harper. Feb. 2020. 304p. ISBN 9780062910660. $26.99; ebk. ISBN 9780062910684. HISTORICAL
Georgetown socialite Mary Pinchot Meyer was the longtime lover of John F. Kennedy, the former wife of a CIA chief, the sister-in-law of the Washington Post's Ben Bradlee, an LSD-dropping buddy of Timothy Leary, a feminist before her time who painted and partied through the Cold War, and a murder victim whose case remains unsolved. Clearly, Wolfe had to present her life as fiction (in a novel-cum-diary), because who could believe it all as fact? With a 35,000-copy first printing.