Multi-Hugo-Award-winning N.K. Jemisin launches a new series, Terry McMillan returns to warm our hearts after four years, Serle writes a second adult novel, Zigman fictionalizes middle-age slump, first novelists Jane Healey and Judith Rosner join TaraShea Nesbit to enhance the historical genre, and Michael Farris Smith gives us boundary-crossing literary chills. Plus great women's fiction, romance, and sf/fantasy/horror.
Picks
Healey, Jane. The Animals at Lockwood Manor. Houghton Harcourt. Mar. 2020. 352p. ISBN 9780358106401. $26; ebk. ISBN 9780358105251. HISTORICAL
Drawing comparison to works by Sarah Perry and Kate Morton with an intriguing-sounding literary/historical/chiller mix, this 1939–set debut novel takes us to Lockwood Manor, which houses a natural history collection sent from London for safekeeping. Thirtyish Hetty Cartwright has been ushered in to tend the collection, a task made harder by the presence of the troubled Lockwood family daughter. Then the animals in the exhibit appear to move. Healey has been short-listed for Bristol, Costa, and Commonwealth short story honors.
Jemisin, N.K. The City We Became. Orbit: Hachette. Mar. 2020. 464p. ISBN 9780316509848. $28; ebk. ISBN 9780316509855. FANTASY
Let's face it, every city has a soul, and in this new work, poundingly exciting New York City has six, as suggested by the six newborn avatars about to come to its rescue. An ancient evil is rising up from the halls of power, ready to level the city. The start of a new series from the New York Times best-selling
author and winner of multiple awards, including three consecutive Hugos.
McMillan, Terry. It's Not All Downhill from Here. Ballantine. Mar. 2020. 368p. ISBN 9781984823748. $28; ebk. ISBN 9781984823762. lrg. prnt. CD/downloadable. WOMEN'S
No. 1 New York Times best-selling novelist Macmillan stays in the groove with Loretha Curry, happily married, beloved by a coterie of always-there friends, and still head of a successful beauty supply empire at age 68. She doesn't see herself tobogganing downhill any time soon, but unanticipated loss calls on everything she's got just to stay afloat. McMillan's first book in four years, so make tracks.
Nesbit, TaraShea. Beheld. Bloomsbury. Mar. 2020. 288p. ISBN 9781635573220. $26; ebk. ISBN 9781635573237. HISTORICAL
Ten years after its founding by the Pilgrims, Plymouth, MA, is not faring well. Rigid Puritans don't want the Anglicans to worship as they wish, and Anglican families like the Billingtons are approaching open rebellion. A stranger arrives, murder follows, and these tense events—and the larger story of the colony—are related by two women of different status whose voices would never have been included in standard histories. From the author of the best-selling The Wives of Los Alamos, a finalist for the PEN/Robert W. Bingham Prize.
Rosner, Jennifer. The Yellow Bird Sings. Flatiron: Macmillan. Mar. 2020. 304p. ISBN 9781250179760. $25.99; ebk. ISBN 9781250179777. CD. HISTORICAL
When all the Jews in their town are killed during World War II, Róza and five-year-old daughter Shira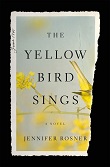 survive by hiding in a barn. Shira is a musical prodigy whose whole body thrums with music, and her mother keeps her safely silent by making up the story about a little girl, her enchanted garden, and the yellow bird who sings the girl's songs for her. An adult debut novel from the author of the memoir If a Tree Falls and the award-winning children's book The Mitten String.
Serle, Rebecca. In Five Years. Atria. Mar. 2020. 272p. ISBN 9781982137441. $27; ebk. ISBN 9781982137465. WOMEN'S
A YA author and television writer whose adult debut, The Dinner List, was a LibraryReads pick, Searle introduces us to hard-charging lawyer Dannie Cohan, who's just accepted a new job and her boyfriend's proposal. That night, she's hardly dwelling on the standard interview question—where she wants to be in five years—but she goes to bed in 2020 and awakens in 2025 with a different man in a different apartment, then returns with a jolt to her old life and wonders what is happening. With a 200,000-copy first printing.
Smith, Michael Farris. Blackwood. Little, Brown. Mar. 2020. 256p. ISBN 9780316529815. $27; ebk. ISBN 9780316529808. THRILLER/LITERARY
Is it grit? Is it lit? Is it a thriller? As with the CWA Gold Dagger long-listed Desperation Road and the multi-best-booked Rivers, Smith's new work crosses boundaries. Junkyard sculptor Colburn has returned to played-out Red Bluff, MS, where the sheriff idealistically believes that people will act kindly to the down and out, even though fear and violence pervade the landscape like the ubiquitous kudzu. When Colburn enters a dense thicket in search of missing twin boys, he instead discovers his family's dark history.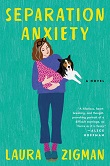 Smart spookiness from a distinctive writer.
Zigman, Laura. Separation Anxiety. Ecco. Mar. 2020. 288p. ISBN 9780062909077. $26.99; ebk. ISBN 9780062909091. WOMEN'S
Talk about middle-age slump. Judy has seen her career as a children's book author crash-land, son Teddy mostly disdains her, husband Gary is wreathed in pot smoke, and she's stuck writing (somewhat inappropriately) for a self-help website. No wonder she carries the dog around for comfort in an old baby sling. From the author of Animal Husbandry; a 200,000-copy first printing.
Women's/Relationships
Adkins, Mary. Privilege. Harper. Mar. 2020. 368p. ISBN 9780062887085. $26.99; ebk. ISBN 9780062887115. COMING OF AGE
When scholarship student Annie Stoddard accuses senior Tyler Brand of sexual assault at prestigious Carter University (aka the Harvard of the South), the student named as his advocate is Bea Powers, a biracial student who cautiously crossed the Mason-Dixon line to participate in Carter's Justice Scholars program. Everyone is choosing sides, even Stayja, who comes to campus daily to work at the Coffee Bean. Following Adkins's LJ-starred debut, When You Read This.
Colgan, Jenny. Diamonds Are a Girl's Best Friend. Morrow Paperbacks. Mar. 2020. 400p. ISBN 9780062869586. pap. $15.99; ebk. ISBN 9780062869593. lrg. prnt. WOMEN'S
Sophie Chesterton once shown brighter than any diamond while attending all the right parties in London, thanks to constant funding from her parents. Now they've cut the purse strings, insisting that she make it on her own. Published in 2013 in the UK, this work from New York Times best-selling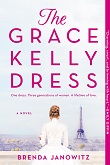 author Colgan is finally showing up in America.
Janowitz, Brenda. The Grace Kelly Dress. Mar. 2020. 384p. ISBN 9781525804663. $27.99; pap. ISBN 9781525804595. $16.99; ebk. ISBN 9781488056406. WOMEN'S
Tasked with making a replica of Grace Kelly's wedding dress, Rose, a seamstress at a high-tone atelier in 1958 Paris, fatefully falls in love with the handsome brother of the bride and makes a decision with long-lasting consequences. In contemporary times, tech CEO Rachel (aka Rocky) resists wearing a vintage wedding dress handed down through her family. With a 150,000-copy paperback and 10,000-copy hardcover first printing.
Jenkins, Beverly. On the Corner of Hope and Main: A Blessings Novel. Morrow. Mar. 2020. 336p. ISBN 9780062952202. $26.99; pap. Morrow Paperbacks. ISBN 9780062699282. $15.50; ebk. ISBN 9780062699299. WOMEN'S
When Trent July decides to step down as mayor of Henry Adams, KS, two people vie to replace him: former marine Barrett Payne and his wife, Sheila, who thinks it's time for a woman to hold the job. Choosing whom to support is tough, especially for the Paynes' teenage son. From the winner of the 2017 Romance Writers of America Lifetime Achievement Award; with a 30,000-copy paperback and 25,000-copy hardcover first printing.
Joshi, Alka. The Henna Artist. Mira: Harlequin. Mar. 2020. 368p. ISBN 9780778309451. $26.99; ebk. ISBN 9781488258091. WOMEN'S
Having fled an arranged marriage to an abusive older man, Lakshmi Shastri lives in Jaipur, far from her rural village, and has built a life for herself as a henna artist in the immediate post-Raj era. Then her husband comes looking for her, bringing with him a sister she never knew she had. A debut about women in an India caught between old and new; with a 75,000-copy first printing.
Thayne, RaeAnne. The Sea Glass Cottage. HQN. Mar. 2020. 384p. ISBN 9781335045164. $26.99; ebk. ISBN 9781488055874. WOMEN'S
Bad memories flood Olivia Harper when she reluctantly abandons her 16-hour workdays and journeys to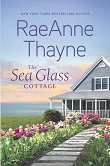 gorgeous Cape Sanctuary in Northern California to care for her estranged mother, injured in a car accident. Oliva fought horribly with her mother, who stood by as Olivia's older sister sank into drug addiction and eventually died of an overdose, leaving behind a now-teenage daughter. These three women have a lot of mending to do. Thayne triumphing in hardcover mode; with a 100,000-copy first printing.
Wilde, Lori. The Moonglow Sisters. Morrow Paperbacks. Mar. 2020. 384p. ISBN 9780062953094. pap. $15.99; ebk. ISBN 9780062953100. WOMEN'S
Raised by their grandmother at the Moonglow Inn in small-town Texas and called the Moonglow sisters, staunch Maddie, sweet Shelley, and wild-child Gia were close as breathing. A betrayal sent them spinning, but they are all back in town for Gia's wedding, with more drama to come. From a New York Times best-selling author and three-time RITA finalist; with a 100,000-copy first printing.
Romance
McFarlane, Mhairi. If I Never Met You. Morrow Paperbacks. Mar. 2020. 400p. ISBN 9780062958501. pap. $15.99; ebk. ISBN 9780062958563. ROMANCE
More than a million copies of Scottish author McFarlane's books appear in English, and they've been translated into 24 languages, so it's good news that her Don't You Forget About Me just landed successfully in America. In this forthcoming title, Laurie, humiliated by having to encounter her longtime ex at her law firm each day, contrives a fake romance with an office playboy who's looking to appear more grounded. But can fake stay fake? With a 50,000-copy first printing.
Silver, Josie. The Two Lives of Lydia Bird. Ballantine. Mar. 2020. 384p. ISBN 9780593135235. $26; ebk. ISBN 9780593135242. lrg. prnt. Downloadable. ROMANCE
Lydia and Freddie have been together joyously for ten years, so how will she manage when he dies in a car accident on her 28th birthday? A mystical mechanism allows her to lead her old life with Freddie even as her new life continues, but two lives can be a burden, and what if there's a new love ahead? From the author of the No. 1 New York Times best seller One Day in December.
Sf/fantasy/horror
Barry, Max. Providence. Putnam. Mar. 2020. 320p. ISBN 9780593085172. $27; ebk. ISBN 9780593085189. Downloadable. SF
In its near-future battle with an alien race, humanity has suffered a devastating loss with almost no survivors and has set its sights on zero-casualty warfare. Now astronauts Gilly, Talia, Anders, and Jackson are aboard a fancy new spaceship powered by AI, but do they really know what they face? Following the attention-getting Lexicon.
Estep, Jennifer. Crush the King. Harper Voyager. Mar. 2020. 432p. ISBN 9780062797698. pap. $16.99; ebk. ISBN 9780062797667. FANTASY
In a story that picks up where Protect the Prince left off, gladiator queen Everleigh Blair of Bellona has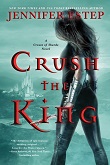 survived the murder of the entire royal family and is sick and tired of assassination attempts initiated by the scheming king of Morta. She therefore plans her own strike during the Regalia Games, aided by loyal insiders. And that makes things worse. From the New York Times best-selling author; with a 50,000-copy first printing.
Flynn, Katie M. The Companions. Gallery: Scout: S. & S. Mar. 2020. 272p. ISBN 9781982122157. $27; ebk. ISBN 9781982122171. DYSTOPIAN
In a California shuttered by quarantine owing to a fiercely contagious virus, the dead can be uploaded to machines and placed in service to the living, creating a new class of people without legal status or free will. The rich have figured out how to stay with their families, but others aren't so fortunate—including teenage Lilac, until she figures out that she can rebel. From a debut author with a stack of awards to her name; with a 75,000-copy first printing.
Jin Yong. A Bond Undone. St. Martin's. Mar. 2020. 544p. tr. from Chinese by Gigi Chang. ISBN 9781250220684. $27.99. FANTASY
Guo Jing, the humbly raised son of a murdered Song Patriot, returns in this second in the "Legends of Condor Heroes" series, a Chinese classic getting its first U.S. publication. Here he learns how his father died, dodges the vengeful widow of a man he accidentally killed as a child, and discovers that he is engaged to two women, neither his real sweetheart. Following the LJ-starred A Hero Born.
Katsu, Alma. The Deep. Putnam. Mar. 2020. 432p.ISBN 9780525537908. $27; ebk. ISBN 9780525537915. Downloadable. HORROR
Even before its tragic sinking, the Titanic is plagued by an unsettled eeriness and even disappearances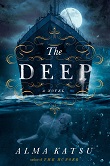 and deaths, which hardly go unnoticed by a maid named Annie Hebley and another passenger, Mark Fletcher. When World War I arrives, Annie is working as a nurse on a hospital ship when she encounters the wounded Mark, and they realize that the eerie sense of danger is beginning again. Literate horror from the author of the acclaimed The Hunger.
Pulley, Natasha. The Lost Future of Pepperharrow. Bloomsbury. Feb. 2020. 512p. ISBN 9781635573305. $27; ebk. ISBN 9781635573312. FANTASY
In this follow-up to the Betty Trask Award–winning The Watchmaker of Filigree Street, translator Thaniel Steepleton travels to Japan with uncanny watchmaker Keita Mori to investigate claims that members of the British legation are seeing ghosts. Meanwhile, a frightened Mori disappears, and his friend Takiko Pepperharrow investigates strange events at a labor camp in Japan's frozen north.