Leading off with cautionary stories of children threatened (Beah and Dalcher) and reverberantly written historical fiction set in the late 1800s (Jiles, McGuire), many April titles will appeal broadly to readers of both literary and popular fiction.
Picks
Beah, Ishmael. Little Family. Riverhead. Apr. 2020. 272p. ISBN9780735211773. $27; ebk. ISBN 9780735211797. lrg. prnt. Downloadable. LITERARY
Far from the madding world, five young people find shelter and essentially home in an abandoned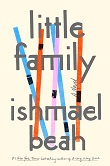 airplane. They include smart, bookish Elimane, at 17 the group's father figure; clever mother figure Khoudimata, trying to keep everyone safe and fed; plus wily Ndevui, thoughtful Kpindi, and little Namsa. Elimane's association with the mysterious William Handkerchief might keep them safely hidden away forever, but Khoudimata's growing fascination with the "Beautiful People," the children of their country's corrupt and powerful, threatens the entire group. Beah, famed for the No. 1 New York Times best-selling A Long Way Gone, a memoir of his life as a boy soldier in Africa, here follows up his LJ-starred fiction debut, Radiance of Tomorrow. A second memoir is forthcoming.
Dalcher, Christina. Master Class. Berkley. Apr. 2020. 336p. ISBN 9780440000839. $27; ebk. ISBN 9780440000853. Downloadable. DYSTOPIAN
Shouting out again after her successful debut, Vox, a No. 1 LibraryReads pick and national best seller,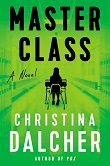 Dalcher introduces us to a world where children are routinely tested for their Quotient (Q), with top Q-ers attending elite schools and the rest shoved into state institutions. When daughter Freddie doesn't test out on top, Elena Fairchild, who teaches at an elite school, transfers to a state school to be with her. There, Elena is alarmed to see that the students are taught little, instead spending much of their time making profitable handicrafts. What's far worse, they are subject to experimentation, with a new method of chemical sterilization proposed to render low-Q students infertile. Could Freddie be one of them?
Jiles, Paulette. Simon the Fiddler. Morrow. Apr. 2020. 352p. ISBN 9780062966742. $27.99; ebk. ISBN 9780062966766. lrg. prnt. HISTORICAL
Throughout the Civil War, wispy, unpunctilious Simon Boudlin has avoided conscription, but a barroom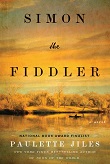 brawl in Texas lands him in the Confederate Army just as the fighting wanes. An expert fiddler, he's assigned to the regimental band and ends up playing for officers from both sides on the eve of Confederate surrender. There he spots Doris Mary Aherne, an indentured Irish girl who serves as governess to a Union colonel's daughter, and he swears he will do whatever he must to find her after the war. Following News of the World, a National Book Award finalist slated for the silver screen; with a 250,000-copy first printing.
McGuire, Ian. The Abstainer. Random. Apr. 2020. 352p. ISBN 9780593133873. $27; ebk. ISBN 9780593133897. Downloadable. HISTORICAL
In the late 1800s, Head Constable James O'Connor has left sorrow and the bottle behind in Dublin to star over in Manchester, England, and he uses his Irish connections to commence spying on Fenians working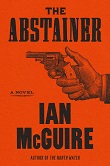 to free Ireland from Britain. Meanwhile, long-lost nephew Stephen Doyle arrives on his doorstep from America, in search of work. But Stephen's dedication to the underground Fenian cause will crack open James's life. McGuire's The North Water was long-listed for the Man Booker Prize and named a New York Times Best Book, and the BBC is turning it into a miniseries.
More Top Crossover Fiction
An Yu. Braised Pork. Grove. Apr. 2020. 240p. ISBN 9780802148711. $25. LITERARY
In this debut from An Yu, who lives in China but writes in English, Jia Jia discovers her husband dead in the bathroom of their sumptuous Beijing apartment and uses the mysterious pencil sketch by his side to guide her journey through Beijing, to Tibet, and finally into the imagination. The folks at Grove say this could be their next Convenience Store Woman, referencing Sayaka Murata's acclaimed 2018 title, an LJ Best Books.
Appleby, Steven. Dragman. Metropolitan: Holt. Apr. 2020. 336p. ISBN 9781250172648. $28; ebk. ISBN 9781250172655. LITERARY/SUPERHERO/GN
When August Crimp dons women's clothes, he can fly, and he goes about as Dragman catching tumbling-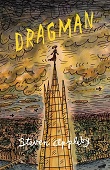 down people and the occasional nine-lives-defying cat. But the superhero establishment won't have him, so he retires his Dragman persona—until a technological development allows people to sell their souls, and they end up throwing themselves from airplanes in their hollowed-out desperation. August starts his new crusade by helping a young neighbor whose parents are at risk. From acclaimed British artist Appleby.
Jackson, Aaron. The Astonishing Life of August March. Harper. Apr. 2020. 288p. ISBN 9780062939388. $27.99; ebk. ISBN 9780062939395. LITERARY/COMING OF AGE
Left behind by his actress mother in her dressing room, August March is initially raised by an elderly laundress, then spends time as a pickpocket on New York's streets before ending up at a posh boarding school. He's helped along by strangers, but not everyone is kind, and soon he's yearning for undivided love and attention, which sharp-witted con artist Penny might provide. Debut author Jackson knows his theater stuff; he's a comedian who recently appeared in the cast of Comedy Central's The Opposition with Jordan Klepper.
McFarland, Jeni. The House of Deep Water. Putnam. Apr. 2020. 352p. ISBN 9780525542353. $26; ebk. ISBN 9780525542377. Downloadable. LITERARY/WOMEN'S
Though they don't want to go home again, conflicted Linda Williams; her mother, brassily self-confident Paula, both white; and Beth DeWitt, an African American mother of two, all end up back in River Bend, MI. Their past secrets and present conundrums bring them together at the home of Beth's father. A debut novel from a Gertrude Stein Writers Award finalist.
Milliken, Kate. Kept Animals. Scribner. Apr. 2020. 368p. ISBN 9781501188589. $27; ebk. ISBN 9781501188602. COMING OF AGE
Riding horses for the rich patrons of the stable managed by her stepfather in arid Topanga, CA, Rory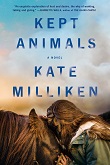 Ramos attracts the attention of peacock-proud-queer June even as Rory herself falls for the beautiful Vivian, daughter of a movie star. The uneasy balance maintained by these three desire-struck teenagers is upset by a car accident, then completely undone when a forest fire roars through the canyon where the ranch is located. From the author of the Iowa Short Fiction Award–winning story collection, If I'd Known You Were Coming; with a 150,000-copy first printing.
Trussoni, Danielle. The Ancestor. Morrow. Apr. 2020. 400p. ISBN 9780062912756. $27.99; ebk. ISBN 9780062912794. LITERARY
Alberta "Bert" Monte is initially suspicious, then understandably thrilled to learn that she has inherited a noble title, a pile of money, and a castle in the Italian Alps. But once she arrives at the castle (by private jet), she discovers a dark and tangled family secret entwined in her very genes. From the New York Times best-selling author of supernatural thrillers (e.g., Angelology) and author of the Times's Horror column, but note that this is billed as literary fiction.
Wright, Steven. The Coyotes of Carthage. Ecco. Apr. 2020. 320p. ISBN 9780062951663. $26.99; ebk. ISBN 9780062951717. lrg. prnt. POLITICAL
Having all but blown things with his boss, political operative Dre Ross is dispatched to backwoods South Carolina to sneak an initiative on the ballot of an upcoming election that looks to be about protecting people's faith and freedom but will really get locals to turn over their beautiful old-growth forests to a mining concern. African American Dre gets a naïve young white couple to pitch the initiative but could lose his soul in the process. A debut from a veteran of President Barack Obama's Justice Department.