The Holocaust as all Europe's responsibility, how America became a more equitable society in the early/mid-1900s and can do it again, the Enlightenment as more than a fount of reason, and how the CIA really works. Plus American adventures from Wyatt Earp to the Kennedys, globalization before 1000 CE, airplane vs. airships, and more.
History Picks
Aly, Götz. Europe Against the Jews, 1880–1945. Metropolitan: Holt. Apr. 2020. 400p. ISBN 9781250170170. $32.50; ebk. ISBN 9781250170187. HISTORY
Winner of multiple awards, including the National Jewish Book Award and Germany's prestigious Heinrich Mann Prize, Aly (Why the Germans? Why the Jews?) argues that the Holocaust is not solely Germany's responsibility but was accomplished with the collaboration of all Europe. He does not downplay Germany's role, but he points out that officials and civilians in countries ranging from Romania to France to Greece supported and sometimes participated in the genocide. More tellingly, he traces the roots of the Holocaust to resentment starting in the late 19th century, when increased opportunities gave Jews a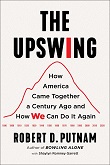 more secure role in society even as rising nation-states (particularly in the East) became more nationalistic. The result: a tragedy caused by many.
Putnam, Robert D. & Shaylyn Romney Garrett. The Upswing: How America Came Together a Century Ago and How We Can Do It Again. S. & S. Apr. 2020. 304p. ISBN 9781982129149. $27.99; ebk. ISBN 9781982129163. HISTORY
The Harvard professor best known for his best-selling, much-debated Bowling Alone again considers America's stretched-to-tearing social fabric, arguing that today's disaffected and self-interested society had a parallel in the Gilded Age of the late 1800s. But as he points out, by the early 1900s Americans were turning toward a more equitable society, and we can do it again. With a 75,000-copy first printing.
Robertson, Ritchie. The Enlightenment. Harper. Apr. 2020. 576p. ISBN 9780062410658. $40; ebk. ISBN 9780062410672. HISTORY
Oxford professor Robertson, a steady reviewer for the Times Literary Supplement, offers a revisionist view of the Enlightenment as more than the formative era when Europe embraced reason. Focusing particularly on 1680 to 1790, he argues that Enlightenment thinkers were looking for a way to make life happier, with Diderot's famed Encyclopédie illustrating handicrafts and trades that eased people's daily struggles and others speaking out against the brutal injustice of capital punishment, judicial torture, serfdom, and witchcraft trials. With a 100,000-copy first printing, impressive for the author's first trade book.
Whipple, Chris. The Spymasters: How the CIA's Directors Shape History and the Future. Scribner. Apr. 2020. 384p. ISBN 9781982106409. $30; ebk. ISBN 9781982106423. HISTORY
Whipple, who collected a shelf-full of Peabody and Emmy awards as producer of CBS's 60 Minutes and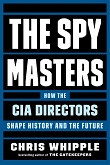 ABC's Primetime and wrote the New York Times best-selling The Gatekeepers: How the White House Chiefs of Staff Define Every Presidency, conducted exclusive interviews with nearly every living CIA director to deliver this intimate look behind the closed doors of the world's dominant intelligence service. The topics here range from White House relations to cyberwarfare to cooperation and conflict with America's allies. With a 150,000-copy first printing.
More Top History
Bingham, Sallie. The Silver Swan: In Search of Doris Duke. Farrar. Apr. 2020. 352p. ISBN 9780374142599. $28; ebk. ISBN 9780374142599. CD. BIOGRAPHY
Businesswoman, philanthropist, war correspondent, horticulturist, art collector: heiress Doris Duke was once tagged as the richest girl in the world, but obviously she was a whole lot more. Multithreat author/activist Bingham burrowed through 800 linear feet of personal papers, made available in 2012, to write this biography. Protean interests: looks like a perfect author/subject match. Originally scheduled for August 2018.
Boessenecker, John. Ride the Devil's Herd: Wyatt Earp's Epic Battle Against the West's Biggest Outlaw Gang. Hanover Square: Harlequin. Apr. 2020. 352p. ISBN 9781335015853. $29.99; ebk. ISBN 9781488057212. HISTORY
Taking over this book from a fellow historian who passed away after completing the research, the award-winning, New York Times best-selling Texas Ranger investigates the role Wyatt Earp and his trusty brothers played in challenging a band of Texas outlaws called the Cowboys, who robbed, rustled, kidnapped, and killed their way along the New Mexico–Arizona border and figured in the Lincoln County War that made Billy the Kid infamous. There's more to come (see Tom Clavin's Tombstone, previewed below). With a 75,000-copy first printing.
Clavin, Tom. Tombstone: The Earp Brothers, Doc Holliday, and the Vendetta Ride from Hell. St. Martin's. Apr. 2020. 400p. ISBN 9781250214584. $29.99; ebk. ISBN 9781250214591. CD. HISTORY
Picking up the reins from John Boessenecker's Ride the Devil's Herd (see preview above), the New York Times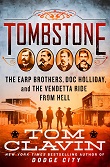 best-selling author of Dodge City and Wild Bill tells the story of Tombstone marshal Virgil Earp and the swiftly deputized Wyatt and Morgan Earp and Doc Holliday as they went down in history battling the Cowboys at the O.K. Corral. He also chronicles the vendetta ride that followed Virgil's injury in an ambush and Morgan Earp's outright murder, a ride that really created the myth surrounding Wyatt.
Gewen, Barry. The Inevitability of Tragedy: Henry Kissinger and His World. Norton. Apr. 2020. 448p. ISBN 9781324004059. $30; ebk. ISBN 9781324004066. HISTORY
A longtime editor at the New York Times Book Review who writes about politics, culture, and international affairs, Gewen considers how Kissinger shaped American foreign policy, focusing on his belief that foreign affairs should be conducted through a balance of power and that promoting democracy abroad may not have been in the national interest, leading to endless defeat. And he looks at the impact of those policies, from Vietnam to Chile.
Hansen, Valerie. The Year 1000: When Explorers Connected the World—and Globalization Began. Scribner. Apr. 2020. 320p. ISBN 9781501194108. $30; ebk. ISBN 9781501194122. HISTORY
A historian of Chinese history and world history at Yale, Hansen (The Silk Road) here rejects the cherished belief that people stayed locked on their continents prior to the year 1000, with the Vikings venturing farthest overseas by invading nearby Britain. Else why do blonds appear in the Mayan temple murals in Chichen Itza, Mexico? Drawing on 30 years' worth of research in 20 countries, Hansen aims to reveal how extensive such travel was in the first millennium, bringing societies together to share technology, crops,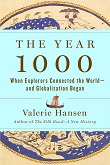 and religions and paving the way for Columbus's big encounter with the Americas. With a 75,000-copy first printing.
Patterson, James. The House of Kennedy. Little, Brown. Apr. 2020. 400p. ISBN 9780316454483. $29; ebk. ISBN 9780316494885. lrg. prnt. CD. HISTORY
The Kennedy family is so famed as to be considered American royalty, and it is also known for tragedy and loss: assassination, murder, fatal accidents, mental illness, substance abuse, and sex scandals. Perhaps their true story can be told only by the best-selling novelist of our time. With a 375,000-copy first printing.
Roberts, Lawrence. Mayday 1971: A White House at War, a Revolt in the Streets, and the Untold History of America's Biggest Mass Arrest. Houghton Harcourt. Apr. 2020. 464p. ISBN 9781328766724. $28; ebk. ISBN 9781328766748. HISTORY
In spring 1971, radicals, flower children, and angry Vietnam veterans who had seen it all gathered in Washington, DC, for a concerted act of civil disobedience aimed at forcing the government to stop the Vietnam War. The government responded by pulling in the army and the marines, which ultimately led to the arrest of 12,000 people. An investigative editor (e.g., ProPublica, the Washington Post) who headed up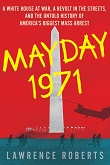 three teams that have won Pulitzers, Roberts offers a first book chronicling the tumultuous events. With a 30,000-copy first printing.
Rose, Alexander. Empires of the Sky: Zeppelins, Airplanes, and Two Men's Epic Duel To Rule the World. Random. Apr. 2020. 608p. ISBN 9780812989977. $30; ebk. ISBN 9780812989991. Downloadable. HISTORY
Author of Washington's Spies, a New York Times best seller that served as the basis of an original series on AMC, Rose chronicles the early 20th-century rivalry between the airplane and the airship—that is, the Zeppelins, gracefully crafted by Germany's Count von Zeppelin and executing round-the-world journeys when airplanes barely made it from New York to Washington, DC. It was a tough fight, but the rivalry eventually went up in flames with the Hindenburg.
Stebenne, David. Promised Land: How the Rise of the Middle Class Transformed America, 1929–1968. Scribner. Apr. 2020. 320p. ISBN 9781982102708. $28; ebk. ISBN 9781982102722. HISTORY
In his first book, Ohio State University professor and frequent commentator Stebenne argues that the middle class bloomed in the mid-1900s with New Deal reforms, government spending, and heavier taxation of the wealthy. By the Sixties, however, it became apparent that the middle class had grown at the expense of marginalized groups and the environment, and new policies slowed its growth. Now what? With a 50,000-copy first printing.
Talty, Stephan. The Good Assassin: How a Mossad Agent and a Band of Survivors Hunted Down the Butcher of Latvia. Houghton Harcourt. Apr. 2020. 320p. ISBN 9781328613080. $28; ebk. ISBN 9781328618856. HISTORY
Known as the Butcher of Latvia, Herbert Cukers was responsible for the murder of 30,000 Latvian Jews during World War II. But he fled at war's end, and with the statute of limitations on Nazi war crimes set to expire in 1965, Mossad agent Yaakov Meidad, among those responsible for the kidnapping of Adolf Eichmann three years earlier, traveled to Brazil in disguise to befriend Cukers—the better to bring him to justice.
Widmer, Ted. Lincoln on the Verge: Thirteen Days to Washington. S. & S. Apr. 2020. 320p. ISBN 9781476739434. $27; ebk. ISBN 9781476739458. HISTORY
Distinguished Lecturer at Macaulay Honors College (CUNY), Widmer reconstructs Abraham Lincoln's train ride to Washington, DC, for his inauguration. He spoke constantly to constituents, gathering strength and ideas; avoided an assassination attempt; and arrived in the capital a different man. With a 100,000-copy first printing.