Just in for April: great fiction from National Book Foundation 5 Under 35 honoree Amity Gaige, breakout author Peter Geye, NYPL Young Lion Adam Levin, Booker Prize winner Graham Swift, and beloved best-selling author Anne Tyler.
Gaige, Amity. Sea Wife. Knopf. Apr. 2020. 288p. ISBN 9780525656494. $26.95; ebk. ISBN 9780525656500. Downloadable. LITERARY
Troubled young mother Juliet goes along with husband Michael's enthusiastic decision to take her and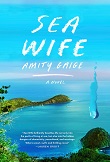 their two children on a yearlong voyage in a sailboat, with results initially liberating but ultimately thriller-risky. From National Book Foundation 5 Under 35 honoree Gaige; following the best-booked Schroder.

Geye, Peter. Northernmost. Knopf. Apr. 2020. 352p. ISBN 9780525655756. $26.95; ebk. ISBN 9780525655763. Downloadable. LITERARY
In the late 1890s, Odd Einar Eide returns from the Arctic to Hammerfest, Norway, to find himself presumed dead and daughter Thea long vanished to America. A century later, American Greta Nansen is traveling to Oslo but detours to her great-great-great-grandmother Thea's hometown. Following the much-loved Wintering.
Levin, Adam. Bubblegum. Doubleday. Apr. 2020. 784p. ISBN 9780385544962. $28.95; ebk. ISBN 9780385544979. Downloadable. LITERARY
In an alternate future with no Internet but instead interactive technology called Curio, 38-year-old Belt Magnet is living with his widowed father and utterly absorbed by Curio and his books when a simple trip to the bank explodes his world. From NYPL Young Lion Levin (The Instructions); the cover will reputedly smell like bubblegum.
Swift, Graham. Here We Are. Knopf. Apr. 208p. ISBN 9780525658054. $22.95; ebk. ISBN 9780525658061. LITERARY
In summer 1959, friends Jack, Ronnie, and Evie are performing in a variety show in Brighton, England, as Jack Robinson the Compere Comedian, plus the magic act The Great Pablo and Eve. But as the fall winds blow, Evie's engagement to Ronnie is over and one of the three has disappeared. First, there's backstory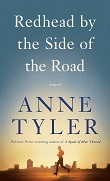 rooted in World War II. From Booker Prize winner Swift.
Tyler, Anne. Redhead by the Side of the Road. Knopf. Apr. 2020. 192p. ISBN 9780525658412. $25.95; ebk. ISBN 9780525658429. lrg. prnt. CD/downloadable. LITERARY
A self-employed tech expert and superintendent of his Baltimore apartment building, Micah Mortimer never, ever looks for a change in routine. But when the woman in his life faces eviction and a teenager shows up on his doorstep claiming to be his son, Micah has got to adjust. Classic Tyler, crisply to the point.