There are lots of great nonfiction titles to wrap up April coverage, especially in the arts. Chantler offers a graphic novel about jazz great Leon "Bix" Beiderbecke, esteemed poet Mark Doty considers forebear Walt Whitman, and art critic Gopnik takes on Warhol. Plus a dog-loving memoir from Boylan, inspiration from two-time National Book Award winner Ward, and more.
Picks
Boylan, Jennifer Finney. Good Boy: My Life in Seven Dogs. Celadon: Macmillan. Apr. 2020. 272p. ISBN 9781250261878. $26.99; ebk. ISBN 9781250261861. CD. MEMOIR/DOGS
The celebrated author of She's Not There, the first best-selling work about being transgender in America,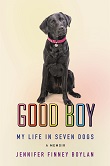 Boylan also writes the New York Times column "Men & Women," wherein she presented a piece on her beloved dog Indigo that went viral. Here she retells her life through the dogs that have shaped it, confirming (as all of us dog fanatics know), "Everything I know about love, I learned from dogs."
Chantler, Scott. Bix. Gallery: S. & S. Apr. 2020. 256p. ISBN 9781501190780. $29.99; ebk. ISBN 9781501190797. MUSIC/BIOGRAPHY/GN
This graphic biography by the multi-Eisner-nominated Chandler includes very little language, which makes sense: just as legendary jazz musician Leon "Bix" Beiderbecke spoke through his music, so Chantler tells Bix's story through his art. Here, Chantler records Bix's upward soar and rapid fall in the face of disapproving conservative parents and increasing dependency on alcohol. With a 50,000-copy first printing.
Doty, Mark. What Is the Grass: Walt Whitman in My Life. Norton. Apr. 2020. 272p. ISBN 9780393070224. $25.95; ebk. ISBN 9781324006053. BIOGRAPHY/MEMOIR/LITERARY
Long affected by the outsize voice of Walt Whitman, much-honored poet Doty (with NBA, NBCC, PEN, and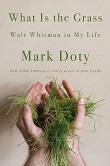 T.S. Eliot recognition, plus more) explores Whitman's unique voice and profound sense of self by revisiting the spaces he inhabited and the inspiration that drove his work. Doty also weaves Whitman into a better understanding of his own life and work. Doty's prose is as strong as his verse; his memoir Dog Years was a New York Times best seller.
Gopnik, Blake. Warhol. Ecco. Apr. 2020. 976p. ISBN 9780062298393. $45; ebk. ISBN 9780062298409. BIOGRAPHY/ART
"The meanings of his art depend on the way he lived and who he was," says leading art critic Gopnik of Andy Warhol, clarifying why a biography of the artist really matters. Gopnik, named a resident biography fellow at CUNY's Leon Levy Center for Biography and also recipient of a Cullman Fellowship at the New York Public Library, used broad access to Warhol's archives to explore the artist's immigrant background, working-class upbringing, experience with commercial art, and more. With a 100,000-copy first printing.
Safina, Carl. Becoming Wild: How Animal Cultures Raise Families, Create Beauty, and Achieve Peace. Holt. Apr. 2020. 384p. ISBN 9781250173331. $32.50; ebk. ISBN 9781250173348. ANIMALS
It's not just humans that build cultures, argues New York Times best-selling author Safina, also a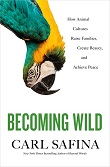 MacArthur Fellow. Here he looks at the sperm whale, the scarlet macaw, and the chimpanzee to show how members of each species feel at home in a community. And that leads him to show us that we're not just a mash-up of our genes; our culture is a second and significant heritage.
Thompson, Elizabeth F. How the West Stole Democracy from the Arabs: The Arab Congress of 1920, the Destruction of the Syrian State, and the Rise of Anti-Liberal Islamism. Atlantic Monthly. Apr. 2020. 416p. ISBN 9780802148209. $30; ebk. ISBN 9780802148216. HISTORY
In light of current events, we need a better understanding of the history of the Middle East. Thompson, Mohamed S. Farsi Chair of Islamic Peace at American University's School of International Service, here explains what happened when Arab nationalists rose during World War I, led by Prince Faisal, descendant of the Prophet. In October 1918, the nationalists (along with T.E. Lawrence) entered Damascus and declared a constitutional government in an independent Greater Syria. But while Faisal won American support at the Paris Peace Conference, France and Britain wanted to maintain their influence in the area, refusing to recognize the government and eventually crushing it with France's 1920 invasion of Syria. The rest, tragically, is history.
Ward, Jesmyn (text) & Gina Triplett (illus.). Navigate Your Stars. Scribner. Apr. 2020. 64p. ISBN 9781982131326. $16; ebk. ISBN 9781982131340. SELF-HELP
As Ward clarified in her 2018 commencement address at Tulane University, she didn't get to be a New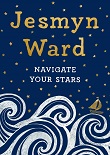 York Times best-selling, two-time National Book Award–winning author by dreamily sitting around. Her themes: hard work, respect for self and others, and a tough-get-going attitude in the face of adversity, which she illustrated by citing challenges she and her family have overcome. Her advice, as she said, applies both to those like herself who are first in their families to graduate from college and those whose families have college precedents. Here's the entirety of her address; illustrated, too.
More Top Nonfiction
Covey, Stephen R. & Sean Covey. The 7 Habits of Highly Effective People: Revised and Updated; Powerful Lessons in Personal Change. S. & S. Apr. 2020. 432p. ISBN 9781982137137. $30; pap. ISBN 9781982137274. $18.99; ebk. ISBN 9781982143817. BUSINESS
Of course you recognize this title—it has sold 25 million copies and is considered one of the most influential business books of the last decades. For the 30th anniversary edition, Sean Covey, executive VP of Global Solutions and Partnerships for FranklinCovey, updates the habits for the 21st century. With a 250,000-copy paperback and 50,000-copy hardcover first printing.
Frier, Sarah. No Filter: The Inside Story of Instagram. S. & S. Apr. 2020. 224p. ISBN 9781982126803. $27; ebk. ISBN 9781982126827. BUSINESS
Social media reporter Frier offers a study of Instagram as a booming business and huge cultural influencer, starting with its creation in 2010, moving through its sale to Facebook, and showing how Instagram executives have been doing it their way under Mark Zuckerberg even as tensions began to rise. With a 75,000-copy first printing.
Moalem, Sharon, M.D. The Better Half: An Argument for the Genetic Superiority of Women. Farrar. Apr. 2020. 288p. ISBN 9781250174789. $27; ebk. ISBN 9781250174796. BIOLOGY
Why do women live longer, boast stronger immune systems, and suffer from fewer developmental disabilities? Throughout his work with premature babies, older adults, and HIV-positive children, Moalem has considered why males don't thrive. Then he realized that the real question was why females do, with the answers here giving us a broader understanding of health and well-being.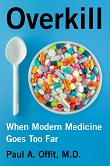 Offit, Paul A., M.D. Overkill: When Modern Medicine Goes Too Far. Harper. Apr. 2020. 288p. ISBN 9780062947499. $28.99; ebk. ISBN 9780062947512. MEDICINE
As director of the Vaccine Education Center at the Children's Hospital of Philadelphia and the Maurice R. Hilleman Professor of Vaccinology and Professor of Pediatrics at the University of Pennsylvania School of Medicine, Offit is obviously serious about medicine. But here he discusses 15 common medical interventions that evidence shows can cause more harm than good, from vitamins and sunscreen to heart stents and knee surgery. With a 35,000-copy first printing.
Stevenson, Shawn. Eat Smarter: Use the Power of Food To Reboot Your Metabolism, Upgrade Your Brain, and Transform Your Life. Little, Brown Spark. Apr. 2020. 272p. ISBN 9780316537919. $28; ebk. ISBN 9780316537902. CD/downloadable.
The host of the Model Health Show podcast, the No. 1 health podcast on iTunes, knows that we all have a complicated relationship to food. To make things easier, he presents the science behind food, helping us understand how what we eat can change our lives, affecting our ability to sleep, work, and maintain relationships. With a 100,000-copy first printing.