Scott Turow and Kimberley McCreight profile lawyers flummoxed by what they discover when trying to help a friend. Liv Constantine pits a jilted wife against a woman with a past, while Ivy Pochoda brings five women together to face a serial killer. Brian Panowich sets bad guys after a numbers-genius teen. And Stephen King offers four fresh novellas. Plus Jeffery Deaver, Janet Evanovich, James Patterson, and more.
Thriller Picks
Constantine, Liv. The Wife Stalker. Harper. May 2020. 320p. ISBN 9780062967282. $26.99; ebk. ISBN 9780062967305. lrg. prnt. SUSPENSE
In classy Westport, CT, Joanna is glad to see dashing lawyer husband Leo sparkling again after having nurtured him through a severe depression. Then she learns the reason for his happiness: he's fallen for newcomer Piper, the gorgeous, wildcat owner of the town's new rehab/wellness center. Leo even promises Joanna that she can still see the kids. But Joanna has even bigger worries: she's discovered dark secrets from Piper's past that could mean danger for her entire family. Two women at loggerheads, as in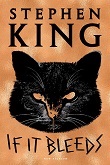 Constantine's smash-hit debut, The Last Mrs. Parrish; with a 100,000-copy first printing.
King, Stephen. If It Bleeds. Scribner. May 2020. 576p. ISBN 9781982137977. $30; ebk. ISBN 9781982137991. CD. SUSPENSE/NOVELLAS
The iconic King works well short as well as long—some of his novellas have been the basis of celebrated films, including "The Body" (Stand by Me) and "Rita Hayworth and Shawshank Redemption" (The Shawshank Redemption). Here are four novellas—"Mr. Harrigan's Phone," "The Life of Chuck," "Rat," and "If It Bleeds"—guaranteed to take you to a dark place. With a million-copy first printing; note that this book is BISACed as a thriller.
McCreight, Kimberly. A Good Marriage. Harper. May 2020. 400p. ISBN 9780062367686. $27.99; ebk. ISBN 9780062367709. lrg. prnt. THRILLER/PSYCHOLOGICAL
Compelled to trade work as a federal prosecutor for brutal hours at an elite law firm after her marriage cracks, Lizzie Kitsakis is shocked when old buddy Zach Grayson rings her with a plea. His wife, Amanda, has been found dead at the bottom of the stairs at their Brooklyn brownstone, and the police see him as the culprit. As she digs into what happened, Lizzie comes to realize that Zach and Amanda—and, indeed, all their friends in charming Park Slope—aren't what they seem. From the New York Times best-selling author of Reconstructing Amelia; with a 100,000-copy first printing.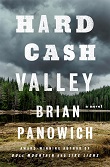 Panowich, Brian. Hard Cash Valley. Minotaur: St. Martin's. May 2020. 320p. ISBN 9781250206923. $26.99; ebk. ISBN 9781250206930. CD. CRIME
Georgia firefighter Panowich again returns to the territory of his breaking-big debut, the Los Angeles Times Book Prize finalist Bull Mountain, introducing us to end-of-his-rope Dane Kirby, a McFalls County/Bull Mountain denizen and former arson investigator. Called in by the FBI to consult on a murder in Jacksonville, FL, Dale gets caught up in efforts to locate victim Arnie Blackwell's younger brother, a numbers genius on the autistic spectrum who is being sought by a bunch of bad guys (from Southern outlaws to the Filipino mafia) for his skills.
Pochoda, Ivy. These Women. Ecco. May 2020. 352p. ISBN 9780062656384. $27.99; ebk. ISBN 9780062656407. lrg. prnt. SUSPENSE
We barely meet the serial killer featured in this new work from Pochoda after the Strand award–winning/Los Angeles Times Book Prize finalist Wonder Valley. Instead, we sink into the lives of five women affected by his actions: hard-driving, hard-living dancer Julianna; perceptive vice cop Essie; push-the-envelope performance artist Marella; head-ever-down Anneke; and Dorian, still mourning her daughter's unsolved killing. Two murders in their neighborhood shatter their lives and compel them to act. With a
100,000-copy first printing.
Turow, Scott. The Last Trial. Grand Central. May 2020. 464p. ISBN 9781538748138. $29; ebk. ISBN 9781538748084. lib. ebk. ISBN 9781538702666. CD/downloadable. LEGAL THRILLER
On the verge of retirement at 85, Alejandro "Sandy" Stern agrees to defend good friend Kiril Pafko, a Nobel Prize–winning cancer researcher, when he is charged with insider trading, fraud, and murder. As the trial unfolds, Stern begins to get a whole new picture of his client and wonders how far he will go to defend him. Stern has appeared in every thriller Turow has penned and was the protagonist of 1990's No. 1 New York Times best-selling The Burden of Proof. With a 400,000-copy first printing.
Big-Name West Coast Danger
Deaver, Jeffery. The Goodbye Man. Putnam. May 2020. 416p. ISBN 9780525535973. $28; ebk. ISBN 9780525535997. lrg. prnt. CD/downloadable. CRIME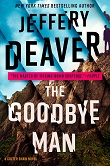 Patterson, James & Maxine Paetro. The 20th Victim (Women's Murder Club). Little, Brown. May. 2020. 432p. ISBN 978-0316420280. $29; ebk. ISBN 9780316494953. lrg. prnt. CD. SUSPENSE
Next in the "Women's Murder Club" series, Patterson and Paetro's The 20th Victim opens with San Francisco police detective Lindsay Boxer and local beat reporter Cindy Thomas worrying about simultaneous murders in their home town, Los Angeles, and Chicago, then spreads into a nationwide hunt (700,000-copy first printing). Second in a new series featuring Colter Shaw, who earns his living by collecting rewards for finding missing persons, Deaver's The Goodbye Man takes us to Washington State, where Colter is trying to save one life (and maybe more) by investigating a mysterious organization claiming to bring relief to the bereaved.
Geopolitical Tensions
Brown, Dale. Eagle Station. Morrow. May 2020. 432p. ISBN 9780062843081. $28.99; ebk. ISBN 9780062843074. lrg. prnt. MILITARY THRILLER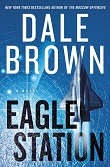 Ignatius, David. The Paladin: A Thriller. Norton. May 2020. 320p. ISBN 9780393254174. $27.95. THRILLER
Irving, Nicholas & A. J. Tata. Reaper: Drone Strike. St. Martin's. May 2020. 352p. ISBN 9781250240743. $27.99; ebk. ISBN 9781250240750. MILITARY THRILLER
Lustbader, Eric Van. The Nemesis Manifesto. Forge. May 2020. 352p. ISBN 9781250751171. $27.99; ebk. ISBN 9781250751133. THRILLER
Singer, P.W. & August Cole. Burn-In: A Novel of the Real Robotic Revolution. Houghton Harcourt. May 2020. 416p. ISBN 9781328637239. $28; ebk. ISBN 9781328637895. TECHNOTHRILLER
In Brown's Eagle Station, Brad McLanahan and new bride Nadia Rozek continue to battle the Russians, now allied with China's brutally single-minded President Li Jun, in part by spearheading plans to mine the moon's helium-3 resources (125,000-copy first printing). Ignatius's The Paladin features CIA operations officer Michael Dunne, who must infiltrate an Italian news agency that could be fronting an enemy news service, while Irving continues his New York Times best-selling "Reaper" series with Reaper: Drone Strike, as Ranger sniper Vick Harwood and his spotter work undercover to help Israel block Syrian and Hezbollah plans to seize the Golan Heights. Future wars specialist P.W. Singer and national security specialist August Cole follow up Ghost Fleet with Burn-In, featuring an FBI agent who joins forces with the first police robot, the better to flush out a terrorist (75,000-copy first printing). Finally, Lustbader leaves Jason Bourne behind with The Nemesis, in which Evan Ryder, a field agent for a black-ops arm of the DOD, travels to Austria, Germany, and the Caucasus Mountains to discover why her fellow agents are dying.
Girls in Danger
Gudenkauf, Heather. This is How I Lied. Park Row: Harlequin. May 2020. 352p. ISBN 9780778309703. pap. $16.99; ebk. ISBN 9781488056291. PSYCHOLOGICAL THRILLER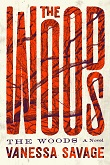 Savage, Vanessa. The Woods. Grand Central. May 2020. 336p. ISBN 9781538730126. $27; ebk. ISBN 9781538730119. PSYCHOLOGICAL THRILLER
Thomas, Elizabeth. Catherine House. Custom House: Morrow. May 2020. 240p. ISBN 9780062905659. $27.99; ebk. ISBN 9780062905802. lrg. prnt. LITERARY SUSPENSE
In New York Times best-selling Gudenkauf's This Is How I Lied, heavily pregnant Maggie, now a detective in Grotto, IA, reopens a 25-year-old cold case involving the murder of best friend Eve (75,000-copy first printing). The award-winning Savage (A Woman in the Dark) also revisits a cold case in The Woods, as London-based Tess, who learns that her older sister's remains have been found, struggles to recall what happened ten years ago on the night of her murder (50,000-copy first printing). Thomas's gothic-inflected debut, Catherine House, features a prestigious girls' school set deep in the Pennsylvania woods, where the shuttered-in girls work hard and sometimes play dangerously hard, with new student Ines starting to probe dark secrets after tragedy strikes her shy roommate (150,000-copy first printing).

International Settings
Dazieri, Sandrone. Kill the King. Scribner. May 2020. 384p. ISBN 9781501174728. $28; ebk. ISBN 9781501174742. SUSPENSE

Evanovich, Janet & Peter Evanovich. Untitled. Putnam. May 2020. 400p. ISBN 9780525535652. $28; ebk. ISBN 9780525535676. lrg. prnt. CD/downloadable. THRILLER
Hallinan, Timothy. Street Music. Soho Crime. May 2020. 384p. ISBN 9781641291231. $27.95; ebk. ISBN 9781641291248. THRILLER
In Kill the King, wrap-up to the trilogy that opened with internationally best-selling Kill the Father, Det. Colomba Caselli is led to an awful crime scene by a bloodied teenager and longs for the help of investigative partner Dante Torre, presumed dead after a bombing in Venice (40,000-copy first printing). Janet Evanovich and son Peter's Untitled again features a recently revived crime-fighting duo, straight-and-narrow FBI agent Kate O'Hare and con man Nicolas Fox of the Cheshire cat smile, who aim to foil an international criminal conspiracy. And multi-award nominee Hallinan's Street Music takes us to Bangkok, where American writer Poke Rafferty searches for a missing American who habituated the Expat Bar while contending with his multinational family—and thereby missing the stalker on his trail.