The "Jesus" trilogy wrap-up from Nobel laureate J.M. Coetzee, soulful drinking in Dublin with Roddy Doyle, memoirist Sam Lansky's debut novel, elegant family saga from Martha McPhee, Stefano Massini's novel behind the hit play, love likely lost from Spencer, and an idealist's road trip from Tobar, plus more top literary fiction
Literary Fiction Picks
Coetzee, J.M. The Death of Jesus. Viking. May 2020. 208p. ISBN 9781984880901. $27; ebk. ISBN 9781984880918. Downloadable. LITERARY
Nobel laureate Coetzee wraps up his sometimes challenging trilogy, begun with The Childhood of Jesus and The Schooldays of Jesus, about the adventures of wayward immigrant child David, stranger in a strange land. Ten-year-old David asks too many questions and does homework as he chooses, but he's excited when invited to form a soccer team with his friends. Then tragedy
strikes.
Doyle, Roddy. Love. Viking. Jun. 2020. 304p. ISBN 9781984880451. $27; ebk. ISBN 9781984880468. Downloadable. LITERARY
In this latest from Booker Prize winner Doyle, two longtime friends sit drinking in a Dublin pub. They rarely see each other anymore, but Davy has come over from England to tend to the dying father whose disapproval he fled (along with the chaos caused by his outspoken wife), while Joe has recently left his wife and children for the golden girl the two men dreamed of in their youth. Carousing, heartbreak, and an indelible portrait of Dublin.
Lansky, Sam. Broken People. Hanover Square: Harlequin. Jun. 2020. 304p. ISBN 9781335013934. $27.99; ebk. ISBN 9781488055768. CD. LITERARY
Following his caustic memoir of addiction, The Gilded Razor, Time magazine's West Coast editor offers an attention-getting debut novel about a man named Sam, who has recently moved from New York to Los Angeles and is struggling to stay sober and mend a life littered with failed relationships and failed dreams. When he hears about the healing promise of an ancient herb called ayahuasca, administered by a shaman over three days, he's all in. With a 75,000-copy first printing.
McPhee, Martha. An Elegant Woman. Scribner. Jun. 2020. 416p. ISBN 9781501179570. $27; ebk. ISBN 9781501179594. CD. LITERARY
Drawing on her own family history, the National Book Award finalist tracks four generations of women, opening with novelist Isadora and her sisters sorting through memory-rich family artifacts. That prompts the story of spirited Glenna Stewart, who heads to Montana in 1910 with her two children and ends up teaching in a one-room schoolhouse and fighting for suffrage. Meanwhile, older daughter Tommy traps, child tends, and finally makes a decision that changes everything. With a 60,000-copy first printing.
Massini, Stefano. The Lehman Trilogy. HarperVia. Jun. 2020. 592p. tr. from Italian by Richard Dixon. ISBN 9780062940445. $29.99; ebk. ISBN 9780062940476. LITERARY
Basis of the West End and Off-Broadway hit set to open on Broadway in March 2020, this saga shows the Lehman family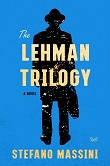 traveling from Bavaria to Alabama, where Henry sets up a profitable textile shop, then flourishing as brothers Emanuel and Mayer successfully invest in cotton, coal, and transportation, bringing them wealth while sometimes hurting the community. Winner of five international awards (as a book) and five Olivier nominations (as a play); with a 50,000-copy first printing.
Spencer, Scott. An Ocean Without a Shore. Ecco. Jun. 2020. 352p. ISBN 9780062851628. $27.99; ebk. ISBN 9780062851635. LITERARY
A literary/pop crossover author with a devoted following, the author of Endless Love unfolds the story of luckless Kip Woods, who's been bearing a torch for Thaddeus Kaufman since college days. But Thaddeus, now a family man struggling with his career, seems never to have noticed, and Kip must decide whether he should continue to dedicate his life to what is apparently a lost cause. With a 50,000-copy first printing.
Tobar, Héctor. The Last Great Road Bum. MCD: Farrar. Jun. 2020. 416p. ISBN 9780374183424. $28; ebk. ISBN 9780374720407. LITERARY
A Pulitzer Prize–winning journalist and author of New York Times best-selling nonfiction (Deep Down Dark) and celebrated fiction (The Barbarian Nurseries), Tobar retells the life of Illinois-born Joe Sanderson, an eager and idealistic "road bum" whose peregrinations led him from Jamaica and Vietnam to Nigeria and El Salvador, where he died fighting with the country's guerrillas. Ultimately affirmative, and Sanderson's own voice is heard in the footnotes.
Young Women Finding Themselves
Bertino, Marie-Helene. Parakeet. Farrar. Jun. 2020. 240p. ISBN 9780374229450. $26; ebk. ISBN 9780374721886. LITERARY
Clarke, Diana. Thin Girls. Harper. Jun. 2020. 368p. ISBN 9780062986689. $27.99; ebk. ISBN 9780062986702. LITERARY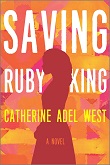 Temple, Emily. The Lightness. Morrow. Jun. 2020. 288p. ISBN 9780062905321. $26.99; ebk. ISBN 9780062905345. LITERARY
West, Catherine Adel. Saving Ruby King. Park Row: Harlequin. Jun. 2020. 352p. ISBN 9780778305095. $27.99; ebk. ISBN 9781488057250. CD. LITERARY
In Bertino's Parakeet, following 2 A.M. at the Cat's Pajamas, the soon-to-be Bride's dead grandmother appears to her as a perky bird (recognizable from the cornflower blue–lined eyes and bewilderment about the Internet) and warns her that instead of getting married she must go find her brother—a task that also helps her uncover herself. In Thin Girls, from Roxane Gay protégée Clarke, entwined twins Rose and Lily sense each other's feelings, often in an opposing-reactions way, so that when Rose starts dieting obsessively (ending up hospitalized for anorexia as an adult), Lily eats more, then gets involved with a dangerous cult-diet group from which Rose must rescue her (35,000-copy first printing). In Temple's The Lightness, Olivia follows her vanished father to a meditation retreat in the mountains and enters its troubled-teens program (which she calls "Buddhist Boot Camp for Bad Girls"), where she and her friends experiment dangerously with the possibilities of levitation (100,000-copy first printing). Finally, in West's Saving Ruby King, set on Chicago's South Side, Ruby mourns her murdered mother and fears the violent father with whom she must live, compelling friend Layla to defy her pastor father to help (75,000-copy first printing).
American View
Castleberry, Brian. Nine Shiny Objects. Custom House: Morrow. Jun. 2020. 336p. ISBN 9780062984395. $27.99; ebk. ISBN 9780062984425. LITERARY
Debut novelist Castleberry lays out a seismically shifting late 20th-century America featuring a community of seekers who rushed to Idaho's Cascades Mountains after a presumed extraterrestrial sighting, then dream of establishing a Utopia back on Long Island that fractures under the weight of a violent crime and the significant events of the era (30,000-copy first printing).
World View
Dolan, Naoise. Exciting Times. Ecco. Jun. 2020. 256p. ISBN 9780062968746. $27.99; ebk. ISBN 9780062968777. LITERARY
Hegi, Ursula. The Patron Saint of Pregnant Girls. Flatiron: Macmillan. Jun. 2020. 288p. ISBN 9781250156822. $26.99; ebk. ISBN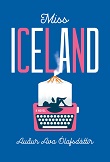 9781250156815. CD. LITERARY
Khemiri, Jonas Hassen. The Family Clause. Farrar. Jun. 2020. 320p. tr. from Swedish by Alice Menzies. ISBN 9780374134327. $27; ebk. ISBN 9780374719616. LITERARY
Ólafsdóttir, Auður Ava. Miss Iceland. Black Cat: Grove Atlantic. Jun. 2020. 256p. ISBN 9780802149237. pap $16; ebk. ISBN 9780802149244. LITERARY
Vera, Marisel. The Taste of Sugar. Liveright: Norton. Jun. 2020. 384p. ISBN 9781631497735. $26.95. LITERARY
Winch, Tara June. The Yield. HarperVia. Jun. 2020. 352p. ISBN 9780063003460. $25.99; ebk. ISBN 9780063003484. LITERARY
Excerpted in Sally Rooney's literary magazine, The Stinging Fly, Dolan's Exciting Times features Dubliner Ava, who moves to Hong Kong for expanded opportunities that don't materialize, falls opportunistically into a relationship with British banker Julian, and must eventually choose between him and alluring Hong Kong–born lawyer Edith (100,000-copy first printing). In Hegi's The Patron Saint of Pregnant Girls, the circus has arrived on the German island of Nostrand in 1878, but a terrible wave sweeps away three children, and those most affected include a young woman who gives birth that day at St. Margaret's Home for Pregnant Girls. In The Family Clause, Khemiri, winner of Sweden's esteemed August Prize, introduces us to a patriarch who returns home from abroad to judge his adult children harshly, while Nordic Council Literature Prize-winning Ólafsdóttir's heroine Hekla moves to Reykjavík with a manuscript and the determination to become a writer, only to realize that the men around her would rather see her crowned Miss Iceland. In Vera's The Taste of Sugar, viewed as a potential breakout title, a young couple in 1898 Puerto Rico suffer the consequences of the Spanish-American War and, as ownership of their island shifts to America, travel to Hawaii with (dashed) hopes of a better life. Finally, in The Yield, from Sydney Morning Herald Best Young Australian Novelist Winch, Albert "Poppy" Gondiwindi is determined to pass on the language and traditions of his indigenous Wiradjuri people to granddaughter August, who's battling memories of racism, her mother's imprisonment, and her sister's disappearance (30,000-copy first printing).