Mark Bittman and David Katz join forces to tell us how best to eat, David Rohde considers whether there really is a deep state, James Shapiro shows what Shakespeare has meant (and continues to mean) to America, and David Sheff profiles a convicted man who finds enlightenment. Plus big-buzzing titles in business, science, and the arts, including music, literature, and architecture.
Picks
Bittman, Mark & David Katz. How To Eat: The Last Book on Food You'll Ever Need. Houghton Harcourt. Mar. 2020. 192p. ISBN 9780358128823. $16.99. NUTRITION
What's best for humans to eat? Are all calories created equal? Aren't grains just carbs? Are all carbs bad?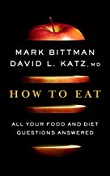 What about fats? Does grass-fed matter? In an approachable Q&A format, award-winning New York Times columnist Bittman and Katz, the founding director of Yale University's Yale-Griffin Prevention Research Center, tell you everything you ever wanted to know about eating healthily.
Rohde, David. In Deep: The FBI, the CIA, and the Truth About America's Deep State. Norton. Mar. 2020. 288p. ISBN 9781324003540. $30; ebk. ISBN 9781324003557. SOCIAL SCIENCE
Trump supporters blame rogue elements of the FBI and CIA for fomenting the idea of a Russian intervention in the 2016 election, progressives blame the military-industrial complex for our relentless wars, and in general 74 percent of Americans believe that there really is a deep state of unelected military and government officials running everything. Two-time Pulitzer Prize winner Rohde interviews FBI agents, covert CIA operatives, and more to see if he can find out the truth.
Shapiro, James. Shakespeare in a Divided America: What His Plays Tell Us About Our Past and Future. Penguin Pr. Mar. 2020. 320p. ISBN 9780525522294. $27; ebk. ISBN 9780525522300. Downloadable. LITERATURE
One of our top Shakespeare scholars—he's Shakespeare Scholar in Residence at New York City's Public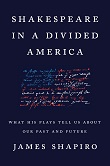 Theater and sits on the board of directors of the Royal Shakespeare Company—Columbia University professor Shapiro reveals that Shakespeare's work has always carried weight for our fractious country. In the pre-Revolutionary era, for instance, both loyalists and Patriots claimed Hamlet's "To be or not to be" soliloquy as their own. Shapiro shows how Shakespeare's work shaped a growing nation and how it can be used to calm our troubled waters today.
Sheff, David. The Buddhist on Death Row: How One Man Found Light in the Darkest Place. S. & S. Mar. 2020. 320p. ISBN 9781982128456. $28; ebk. ISBN 9781982128494. MINDFULNESS/CURRENT EVENTS
Growing up a victim of physical abuse, surrounded by drugs, alcohol, and men paying his mother for sex, and eventually placed in foster care, Jarvis Jay Masters progressed from juvenile detention to car theft, armed robbery, and San Quentin. He was then set up for the murder of a prison guard and has been on death row since 1986. While sitting in a 5' foot by 11' cell, he slowly underwent a spiritual transformation, learning to sit quietly and learn compassion. Now he is famed as a Buddhist practitioner who stops prison yard brawls, counsels suicidal prisoners, and advises high school students by mail. From the author of the No. 1 best-selling Beautiful Boy; with a 100,000-copy first printing.
Social Science
Cohen, Benjamin. The Hot Hand: The Mystery and Science of Streaks. Custom House: Morrow. Mar. 2020. 352p. ISBN 9780062820723. $28.99; ebk. ISBN 9780062820747. BUSINESS
The hot hand: it's the belief that a series of successes will likely engender more success (think winning streak). Is it real? To answer that question, Cohen, sports reporter for the Wall Street Journal, ranges widely from Spotify to Shakespeare to how Golden State Warriors superstar Stephen Curry made a mint betting against streaks. Buzzing big; with a 150,000-copy first printing.
Douglas, Susan. In Our Prime: How Older Women Are Reinventing the Road Ahead. Norton. 320p. ISBN 9780393652550. $25.95; ebk. ISBN 9780393652567. WOMEN'S STUDIES
Baby boom women remade opportunities for their gender in the 1970s, and they're at it again, taking on
the perception of older women. Catherine Neafie Kellogg Professor of Communication Studies at the University of Michigan, Douglas (The Mommy Myth) shows how this cohort is challenging the cosmetics industry, big pharma, and television, while also managing financial insecurity and the threats to Social Security, and asks all women to battle ageism.
Muse, Toby. Kilo: Inside the Deadliest Cocaine Cartels—From the Jungles to the Streets. Morrow. Mar. 2020. 320p. ISBN 9780062905291. $28.99; ebk. ISBN 9780062905314. TRUE CRIME
Veteran foreign correspondent Muse once embedded himself with soldiers and insurgents, but while living in Colombia for 15 years, he embedded himself with drug cartels. Here he tracks the path of a kilo of cocaine, starting with the farmers who harvest it, then moving on to secret laboratories where the drug is processed, the smugglers who haul it out of the country, the killers who guard them, and finally the drug lords dazzled by their product—and their profits. With a 75,000-copy first printing.
O'Malley Greenburg, Zack. A-List Angels: How a Band of Actors, Artists, and Athletes Hacked Silicon Valley. Little, Brown. Mar. 2020. 288p. ISBN 9780316485081. $28; ebk. ISBN 9780316485111. BUSINESS
The hottest performers and athletes are no longer going the endorsement route to secure their influence and make extra bucks. Instead, as shown here by Greenburg (3 Kings), senior editor of media and entertainment at Forbes, celebrity investors like Ashton Kutcher, Beyoncé, and Shaq are forging strategic relationships with leading companies that are having big consequences for business.
Stewart, Nikita. Troop 6000: How a Group of Homeless Girl Scouts Inspired the World. Ballantine. Mar. 2020. 256p. ISBN 9781984820754. $27; ebk. ISBN 9781984820778. Downloadable. SOCIAL SCIENCE
Giselle Burgess once worked for the Girl Scouts, so when she and her five children ended up in a homeless shelter in Queens, NY, she decided that what all the girls there needed, including her own daughters, was the kind of community and sense of self-worth that the Girl Scouts provided. Embedding herself with Troop 6000, the troop Burgess founded, New York Times reporter Stewart paints a portrait of girls achieving and first cookies sold while explaining how the idea spread to other shelters in New York and throughout the nation.
Arts/Lit/Music/Religion
Beam, Alex. Broken Glass: Mies van der Rohe, Edith Farnsworth, and the Fight Over a Modernist Masterpiece. Random. Mar. 2020. 352p. ISBN 9780399592713. $28; ebk. ISBN 9780399592720. Downloadable. BIOGRAPHY/ARCHITECTURE
Commissioned in 1945 by distinguished medical researcher Edith Farnsworth, German architect Mies van der Rohe's glass-and-steel Farnsworth House is a classic of International Style architecture. A warm friendship initially developed between patron and architect, but it soon shattered as Farnsworth tired of the house's fishbowl feel and began campaigning against Mies; meanwhile, he sued her over unpaid bills. From the author most recently of The Feud; look for a forthcoming film about the Farnworth-Mies relationships starring Maggie Gyllenhaal and Ralph Fiennes.
Bell, Madison Smartt. Child of Light: A Biography of Robert Stone. Doubleday. Mar. 2020. 608p. ISBN 9780385541602. $35; ebk. ISBN 9780385541619. Downloadable. BIOGRAPHY/LITERARY
Stone, a two-time Pulitzer Prize finalist and winner of the National Book Award for Dog Soldiers, is here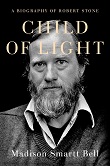 given a full-scale assessment by Bell, himself a distinguished novelist and also a good friend of Stone. The timing is auspicious, as the Library of America will be reissuing three of Stone's major novels in March 2020 (Robert Stone: Dog Soldiers, A Flag for Sunrise, Outerbridge Reach. 1216p. ISBN 9781598536546. $45).
Ehrman, Bart D. Heaven and Hell: A History of the Afterlife. S. & S. Mar. 2020. 352p. ISBN 9781501136733. $28; ebk. ISBN 9781501136757. RELIGION
Heaven and hell: two ideas that just can't be shaken, particularly by Christian believers. Moving from the Epic of Gilgamesh to the works of Augustine, Ehrman, a New York Times best-selling historian of early Christianity, considers how these ideas emerged from the social and cultural structures of early Greek, Jewish, and Christian communities, with multiple competing beliefs about the afterlife finally being taken over by the Christian idea of eternal joy or damnation. With a 100,000-copy first printing.

Saltz, Jerry. How To Be an Artist. Riverhead. Mar. 2020. 144p. ISBN 9780593086469. $22; ebk. ISBN 9780593086476. Downloadable. ARTS/CREATIVITY
Winner of the 2018 Pulitzer Prize in Criticism and senior art critic at New York magazine and its entertainment site, Vulture, Saltz spins out his viral cover story for the magazine addressing the question, How can I be an artist? Here's advice (exercises, too) on firing up creativity, finding motivation, getting past blocks, and more. For painters and photographers, writers and performers; note that Saltz has a major social media presence.
Stahr, Celia S. Frida in America: The Creative Awakening of a Great Artist. St. Martin's. Mar. 2020. 400p. ISBN 9781250113382. $29.99; ebk. ISBN 9781250113399. BIOGRAPHY/ART
At age 23, shortly after her marriage to Diego Rivera, Frida Kahlo traveled to America and spent three years living in San Francisco, Detroit, and New York. She loved the music and ethnic diversity, hated the racism, and was puzzled by the bland food, and the experience thrust her art in a whole new direction. From University of San Francisco Stahr, who focuses on contemporary art with an emphasis on feminist and gender studies.
Wolff, Christoph. Bach's Musical Universe: The Composer and His Work. Norton. Mar. 2020. 512p. ISBN 9780393050714. $40; ebk. ISBN 9780393651799. MUSIC
Adams University Professor Emeritus at Harvard University, a former director of the Bach Archive in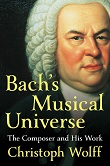 Leipzig, Germany, and a Pulitzer Prize finalist, Wolff is one of the great authorities on the music of Johann Sebastian Bach. Here he works across musical genres to clarify Bach's creative process and his evolution as a composer.
Science
Paul, Annie Murphy. Thinking Outside the Brain. Eamon Dolan: Houghton Harcourt. Mar. 2020. 256p. ISBN 9780544947665. $28; ebk. ISBN 9780544947580. NEUROPSYCHOLOGY
It's not all in our heads. As explained by science journalist Paul, former senior editor at Psychology Today, studies show how much our bodies and our surroundings affect our mental capabilities and health. Certain hand gestures help memory, simply closing your eyes can make you smarter, and walking among trees does as much for ADHD suffers as a dose of Ritalin.
Shubin, Neil. Some Assembly Required: Decoding Four Billion Years of Life, from Ancient Fossils to DNA. Pantheon. Mar. 2020. 288p. ISBN 9781101871331. $26.95; ebk. ISBN 9781101871348. lrg. prnt. Downloadable. SCIENCE/EVOLUTION
Combining groundbreaking DNA technology with the study of fossils that paleontologists have been digging up for over a century has given us a whole new view of evolution and the deep questions of our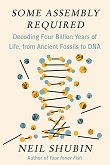 own existence, e.g., are we here just by chance? Shubin (Your Inner Fish), the Robert R. Bensley Professor of Organismal Biology and Anatomy at the University of Chicago and the provost of the Field Museum of Natural History, can reliably explain the latest developments.
Sports
Feinstein, John. The Back Roads to March: The Unsung, Unheralded, and Unknown Heroes of a College Basketball Season. Doubleday. Mar. 2020. 304p. ISBN 9780385544481. $27.95; ebk. ISBN 9780385544498. Downloadable. SP0RTS
The No. 1 New York Times best-selling author of A Season on the Brink, Feinstein here revisits his beloved college basketball, focusing on the often unknown and unappreciated athletes of the Division-1 programs, which usually cannot claim the top high school athletes and won't likely be sending any stars to the NBA. The players are still tough and gifted, as Feinstein shows by tracking several athletes, coaches, and schools.
Pessah, Jon. Yogi: A Life. Little, Brown. Mar. 2020. 432p. ISBN 9780316310994. $30; ebk. ISBN 9780316310987. SPORTS
Founding editor of ESPN the Magazine and author of the LJ-starred The Game, Pessah takes on Yogi Berra, the New York Yankees icon, winner of 13 World Series championships, and baseball player famed beyond the field as an exemplar of the American success story. And he said the funniest things.