Get serious at the beach with books ranging from promising debuters to Man Booker long-listed Clegg, MacArthur Fellow Li, Costa/Maugham winner O'Farrell, and other good stuff.
Picks
Clegg, Bill. The End of the Day. Gallery: Scout: S. & S. Jun. 2020. 320p. ISBN 9781476798202. $27; ebk. ISBN 9781476798226. CD. LITERARY
A retired widow receives a surprise visit from a childhood friend long gone from her life.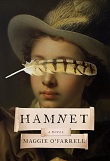 A man bringing his new daughter to his estranged father finds him collapsed on the floor. And a 60-plus taxi driver in Kauai is prompted to recall past tragedy by a long-distance phone call. Clegg blends these three disparate storylines in a novel about choices following Did You Ever have a Family, long-listed for Man Booker and National Book Award honors. With a 100,000-copy first printing.
Gerard, Sarah. True Love. Harper. Jul. 2020. 224p. ISBN 9780062937438. $25.99; ebk. ISBN 9780062937421. LITERARY
Having debuted with the novel Binary Star, a burst of icy freshness that was a Los Angeles Times Award finalist, and followed with the PEN/Diamonstein-Spielvogel Award-winning essay collection Sunshine State, Gerard now introduces us to Nina. A troubled writer/dreamer, Nina tries to find love with inappropriate, emotionally unyielding men from New York to Florida, but what are you going to do with an artist who exhibits trash in cheerful Tupperware? With a 35,000-copy first printing.
Li, Yiyun. Must I Go. Random. Jul. 2020. 368p. ISBN 9780399589126. $27; ebk. ISBN 9780399589140. Downloadable. LITERARY
Having outlived three husbands and raised five children, Lilia Liska sits down to read—and finally to annotate with her own distinctive spin on events—the diary of a man with whom she had a brief affair. Meanwhile, she recalls Lucy, the child she lost. From an author boasting numerous honors, e.g., the PEN/Hemingway Award, the Frank O'Connor International Short Story Award, and a MacArthur fellowship.
O'Farrell, Maggie. Hamnet. Knopf. Jul. 2020. 320p. ISBN 9780525657606. $26.95; ebk. ISBN 9780525657613. Downloadable. LITERARY
Winner of Costa, Somerset Maugham, and Betty Trask honors, the ice-pick-perceptive O'Farrell (I Am, I Am, I Am) should be better known here. Perhaps this reimagining of the death of Hamnet, Shakespeare's 11-year-old son, will do the trick. Here, Agnes, a young healer who strolls about with a falcon on her shoulder, happily marries an impecunious Latin tutor. He's just emerging as a gifted writer when their son falls victim to the bubonic plague, and what's left is a couple shattered by grief.
Tsukiyama, Gail. The Color of Air. HarperVia. Jul. 2020. 256p. ISBN 9780062976192. $26.99; ebk. ISBN 9780062976215. LITERARY
Chicago-based doctor Daniel Abe is returning to Hawaii, where his uncle Koji eagerly anticipates revealing the truth about Daniel's father and his mother, Mariko, Koji's secret love. But Daniel's return coincides with the 1935 eruption of the Mauna Loa volcano, which brings forth confused passions like so much hot lava even as the New York Times best-selling Tsukiyama blends from Daniel, Koji, and Mariko's past. With a 100,000-copy first printing.
Walsh, M.O. The Big Door Prize. Putnam. Jul. 2020. 384p. ISBN 9780735218482. $27; ebk. ISBN 9780735218499. lrg. prnt. Downloadable. LITERARY
It looks ordinary, but the mysterious DNAMIX machine that ends up in a tiny Deerfield, LA, grocery story promises to tell users their life's true potential for two bucks and a quick cheek swab. Now everyone rushes in, thrilled to discover that they really ought to be cowboys or magicians, and even happily married Douglas and Cherilyn Hubbard start questioning their life. A follow-up to Walsh's debut, My Sunshine Away, which sold over 100,000 copies across all formats.
Come Together
Dimaline, Cherie. Empire of Wild. Morrow. Jul. 2020. 288p. ISBN 9780062975942. $27.99; ebk. ISBN 9780062975966. LITERARY
Giordano, Paolo. Heaven and Earth. Pamela Dorman: Viking. Jul. 2020. 400p. tr. from Italian by Anne Milano Appel. ISBN 9781984877314. $28; ebk. ISBN 9781984877321. Downloadable. LITERARY
Mackenzie, Caroline. One Year of Ugly. S. & S. Jul. 2020. 400p. ISBN 9781982128913. $26; ebk. ISBN 9781982128937. HUMOROUS/LITERARY
Martin, Andrew. Cool for America: Stories. Farrar. Jul. 2020. 272p. ISBN 9780374108168. $27; ebk. ISBN 9780374718237. SHORT STORIES
Nugent, Benjamin. Fraternity: Stories. Farrar. Jul. 2020. 160p. ISBN 9780374158606. $25; ebk. ISBN 9780374716424. SHORT STORIES
Award-winning Métis author Dimaline makes her American debut with Empire of Wild, the edgy story of Joan, heard fighting vituperatively with her now missing husband, who believes she spots him posing as a charismatic preacher in a battered revival tent (75,000-copy first printing). The youngest winner ever of Italy's prestigious Premio Strega, Giordano (The Solitude of Prime Numbers) returns with Heaven and Earth to limn the enduring bonds linking Teresa to three young men she meets one summer in Puglia, her father's childhood home. From debuter Mackenzie, a Commonwealth Short Story Prize winner, One Year of Ugly (60,000-copy first printing) takes a humorous approach to recount the travails of a Venezuelan family living illegally in Trinidad. Martin returns after his high-flying debut, Early Work, with the story collection Cool for America about the gap between what people want and what they achieve. Winner of the Terry Southern Prize, Nugent shows us all the stumbling antics of near-adults in Fraternity.
Women, Front and Center
McDaniel, Tiffany. Betty. Knopf. Jul. 2020. 464p. ISBN 9780525657071. $26.95; ebk. ISBN 9780525657088. Downloadable. LITERARY
Merkin, Daphne. 22 Minutes of Unconditional Love. Farrar. Jul. 2020. 256p. ISBN 9780374140380. $26; ebk. ISBN 9780374711931. LITERARY
Schwarz, Christina. Bonnie. Atria. Jul. 2020. 352p. ISBN 9781476745459. $27; ebk. ISBN 9781476745473. LITERARY
Watson, Larry. The Lives of Edie Pritchard. Algonquin. Jul. 2020. 368p. ISBN 9781616209025. $27.95; ebk. ISBN 9781643750576. LITERARY
Based on McDaniel's own mother, the protagonist of Betty is born to a Cherokee father and a white mother in the early 1950s and survived a hardscrabble Appalachian community cursed by too much bloodletting and too little money. Former New Yorker staff writer Merkin's 22 Minutes of Unconditional Love details the relationship between an ambitious young lawyer and the magnetic but controlling man with whom she has a dangerously charged erotic relationship. New York Times best-selling author Schwarz (Drowning Ruth) retells the story of Bonnie and Clyde, focusing on the dramatically inclined young Bonnie, who dreamed big but lacked opportunity in dusty western Texas (50,000-copy first printing). In The Lives of Edie Pritchard, the award-winning and acutely observant Watson, whose Let Him Go hits the big screen this year,
tells the story of a woman trapped by expectations roused by her beauty, which men in her small town can't see beyond (25,000-copy first printing; eight-city tour).
Debut Novels
Aitken, Molly. The Island Child. Knopf. Jul. 2020. 352p. ISBN 9780525658375. $26.95; ebk. ISBN 9780525658382. Downloadable. LITERARY
Brainerd, Amanda. Age of Consent. Viking. Jul. 2020. 336p. ISBN 9781984879523. $26; ebk. ISBN 9781984879530. Downloadable. LITERARY/COMING OF AGE
Conell, Lee. The Party Upstairs. Penguin Pr. Jul. 2020. 320p. ISBN 9781984880277. $26; ebk. ISBN 9781984880284. Downloadable. LITERARY
Ford, Kelli Jo. Crooked Hallelujah. Grove. Jul. 2020. 304p. ISBN 9780802149121. $26; ebk. ISBN 9780802149145. LITERARY
Landragin, Alex. Crossings. St. Martin's. Jul. 2020. 384p. ISBN 9781250259042. $26.99; ebk. ISBN 9781250259059. LITERARY
Maizes, R.L. Other People's Pets. Celadon: Macmillan. Jul. 2020. 304p. ISBN 9781250304131. $26.99; ebk. ISBN 9781250304124. LITERARY
In The Island Child, already attracting interest in the UK before its January 30 publication there, Scottish-born, England-based Aitken follows Oona's efforts to reconcile with the past after escaping her craggy island home off the coast of Ireland, where men only ever fish and women only ever have children. In Brainerd's Age of Consent, Park Avenue sophisticate Eve and Justine, who's from a freewheeling New Haven theater family, bond as outsiders at their mindlessly snooty Connecticut boarding school, then spend the summer in New York's Hell's Kitchen with Eve's childhood buddy India (60,000-copy first printing). Following Conell's collection Subcortical, a Story Prize Spotlight Award winner, The Party Upstairs unfolds in a single day at a fancy Upper West Side co-op in New York as super's daughter Ruby sorts out a life that's been touched by the privilege that surrounds her but isn't really hers. Plimpton Prize winner Ford's Crooked Hallelujah tells the story of mixed-blood Cherokee Justine, whose mother joins the suffocatingly devout Holiness Church after Justine's father leaves and who herself take daughter Reney from Oklahoma Indian Country to Texas during the 1980s oil boom, searching for a better life. Comprising three different narratives that can be read either sequentially or by following a different pathway, Landragin's Crossings blends rumors of a ghost story by Baudelaire, a noir fantasy whose protagonist suggests Walter Benjamin, and the fantasies of a queen whose life spans seven generations. (A former author of Lonely Planet travel guides, Australian grant winner Landragin just can't settle down to one place.) Pushcart nominee Maizes follows up the well-received story collection We Love Anderson Cooper with Other People's Pets, the story of La La, deeply empathetic to animals but saddled with a locksmith-cum-thief father after her hapless mother abandons her twice.