Celebrated historian Bernard Bailyn offers a career retrospective, Robert Dallek assays the presidency, Morgan Jerkins retraces her family's steps during the Great Migration, and Matthew Van Meter recaps Duncan v. Louisiana, a significant case of the Civil Rights era.
History Picks
Bailyn, Bernard. Illuminating History: A Retrospective of Seven Decades. Norton. Apr. 2020. 288p. ISBN 978132400583. $28.95. HISTORY/MEMOIR
This latest from Bailyn may be BISACed as memoir, but as this is the recall of one of our great historians,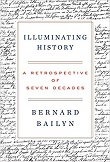 it should deliver full force the joy of historical analysis and an understanding of how it's done. Along the way, we get to visit with embattled Puritan merchants, obdurate opponents of British rule, German mystics, and transatlantic traders. The portrait of seven decades' worth of work.
Dallek, Robert. American Politics and Presidents: From Theodore Roosevelt to Donald Trump. Harper. May 2020. 400p. ISBN 9780062872999. $32.50. HISTORY
American political history has always been tumultuous, but in light of today's drawn swords, Dallek, a New York Times best-selling author and Pulitzer Prize finalist (Nixon and Kissinger) focuses on the 20th century—the Great Depression, World War II, McCarthyism, the Vietnam War, Watergate, the Iran-Contra scandal, and the war in Iraq. The lesson? History is ever-changing, for better or for worse, so be prepared. With a 50,000-copy first printing; promotion at ALA.
Jerkins, Morgan. Wandering in Strange Lands: A Daughter of the Great Migration Reclaims Her Roots. Harper. May 2020. 304p. ISBN 9780062873040. $27.99; ebk. ISBN 9780062873071. AFRICAN AMERICAN STUDIES
By relying on relatives' oral history, Jerkins, author of the New York Times best-selling This Will Be My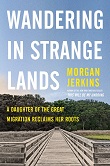 Undoing, was able to track the progression of her family from the South during the Great Migration, when six million African Americans left the rural South for jobs elsewhere in America. She further shows how this dislocation from roots, land, and identity was deeply damaging to the African American psyche. With a 40,000-copy first printing.
Van Meter, Matthew. Deep Delta Justice: A Black Teen, His Lawyer, and Their Groundbreaking Battle for Civil Rights in the South. Little, Brown. May 2020. 256p. ISBN 9780316435031. $28; ebk. ISBN 9780316435024. lib. ebk. ISBN 9780316452847. Downloadable. HISTORY
In 1966 Louisiana, young Gary Duncan leaped from his car to stop a fight between a bunch of white kids and two of his own cousins and was promptly accused of assault. He asked New Yorker Richard Sobol, working that summer in a New Orleans law firm, to represent him, and together they fought a case all the way to the Supreme Court that ended the pernicious habit of denying trial by jury. Van Meter writes frequently about criminal justice issues, but this is his first book. With a 30,000-copy first printing.
American History
Dickerson, John. The Hardest Job in the World: The Evolution of the American Presidency. Random. May 2020. 272p. ISBN 9781984854513. $30; ebk. ISBN 9781984854520. Downloadable. HISTORY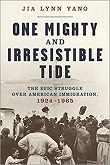 Doherty, Maggie. The Equivalents: A Story of Art, Female Friendship, and Liberation in the 1960s. Knopf. May 2020. 416p. ISBN 9781524733056. $28.95; ebk. ISBN 9781524733063. Downloadable. HISTORY
Meltzer, Brad & Josh Mensch. The Lincoln Conspiracy: The Secret Plot to Kill America's 16th President—and Why It Failed. Flatiron: Macmillan. May 2020. 416p. ISBN 9781250317476. $29.99.
Rasenberger, Jim. Revolver: Samuel Colt and the Six Shooter That Made America. Scribner. May 2020. 352p. ISBN 9781501166389. $28; ebk. ISBN 9781501166402. HISTORY
Yang, Jia Lynn. One Mighty and Irresistible Tide: The Epic Struggle Over American Immigration, 1924–1965. Norton. May 2020. 384p. ISBN 9780393635843. $26.95. HISTORY
60 Minutes correspondent Dickerson investigates The Hardest Job in the World—the American presidency, past and present—to discover how we can make the job more workable and responsive in the future. Showing just how hard that job has been, Meltzer and Mensch follow The First Conspiracy (about a plot against George Washington) with The Lincoln Conspiracy, which chronicles the foiled attempt to assassinate President Abraham Lincoln early in the game; he was on his way to his first inauguration. Rasenberger's Revolver shows how Samuel Colt's six-shooter not only facilitated Western expansion but the growth of American industry while also giving a biographical account of one colorful character (75,000-copy first printing). In the timely One Mighty and Irresistible Tide, Yang, deputy national editor of the New York Times, shows how the Immigration Act of 1924 shut out many incomers to this country until the 1965 Immigration and Nationality Act ended the block on nonwhite immigration. Finally, scholar/critic Doherty's The Equivalents profiles the experiences of poets Anne Sexton and Maxine Kumin, painter Barbara Swan, sculptor Mariana Pineda, and writer Tillie Olsen at the newly opened Radcliffe Institute for Independent Study, which allowed women to step beyond the domestic to the high-level creative.
World War II
Lehr, Dick. Dead Reckoning: The Story of How Johnny Mitchell and His Fighter Pilots Took on Admiral Yamamoto and Avenged Pearl Harbor. Harper. May 2020. 384p. ISBN 9780062448514. $28.99; ebk. ISBN 9780062448521. HISTORY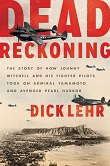 Range, Peter Ross. The Unfathomable Ascent: How Hitler Came to Power. Little, Brown. May 2020. 336p. ISBN 9780316435123. $29; ebk. ISBN 9780316435116. HISTORY
Taylor, Frederick. 1939: A People's History of the Coming of the Second World War. Norton. May 2020. 448p. ISBN 9781324006794. $30. HISTORY
In Dead Reckoning, New York Times best-selling author Lehr (Whitey Bulger) reconstructs efforts to find and kill Japanese Naval Admiral Isoroku Yamamoto, mastermind of the Pearl Harbor attack, showing how U.S. Navy codebreakers figured out how to track him so that his plane could finally be brought down on April 1, 1943 (50,000-copy first printing). Veteran journalist Range, a German specialist, tracks The Unfathomable Ascent of the Nazi Party from 1925 to 1933, arguing that its path was not foresworn but zigzagged (35,000-copy first printing). In 1939, Taylor (Dresden, The Berlin Wall) draws on contemporary diaries, memoirs, newspapers, and recorded interviews to give a you-are-there feel to his account of the months between the Munich Agreement and the start of World War II.
The Big Picture
Bregman, Rutger. Humankind: A Hopeful History. Little, Brown. May 2020. 304p. ISBN 9780316418539.
$28; ebk. ISBN 9780316418553. lib. ebk. ISBN 9780316453905. Downloadable. HISTORY
Haass, Richard. The World: A Brief Introduction. Penguin Pr. May 2020. 384p. ISBN 9780399562396. $29; ebk. ISBN 9780399562402. HISTORY
Johnson, Steven. Enemy of All Mankind: A True Story of Piracy, Power, and History's First Global Manhunt. Riverhead. May 2020. 304p. ISBN 9780735211605. $28; ebk. ISBN 9780735211629. lrg. prnt. Downloadable. HISTORY
As with his New York Times best-selling Utopia for Realists, Bregman stays positive about Humankind, arguing that every progressive idea, from abolition to marriage equality, was once shunned as dangerously radical and that ultimately we're wired for cooperation rather than competition. Haass, president of the nonpartisan Council on Foreign Relations, brings us The World—with key facts about world history and politics—so that we can answer urgent questions about terrorism, climate change, tariffs, and more. Johnson's Enemy of All Mankind is more than a swashbuckling account of chasing down notorious 1600s pirate Henry Every, also showing that one of Every's key exploits help reconfigure the global economy.