An anonymous twitterer (Duchess Goldblatt), two Pulitzer Prize winners, struggling parents, struggling children, an African American woman who acts as an emergency room physician—all have stories to tell.
Picks
Anonymous. Becoming Duchess Goldblatt. Houghton Harcourt. Jul. 2020. 240p. 9780358216773. $24; ebk. ISBN 9780358216797. MEMOIR
The pseudonymous Twitter account @DuchessGoldblat purveys an 81-year-old literary persona who has authored books like Feasting on the Carcasses of My Enemies and Not If I Kill You First, a tender meditation on mothers and daughters. Here she reflects on building a worthwhile life after grief. A smallish print run so far but shaping up to be a sleeper hit of summer.
Caldwell, Gail. Bright Precious Thing: A Memoir. Random. Jul. 2020. 208p. ISBN 9780525510055. $27; ebk. ISBN 9780525510062. Downloadable. MEMOIR
Pulitzer Prize–winning critic Caldwell, the former chief book critic for the Boston Globe, follows the New York Times best-selling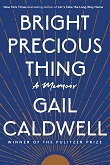 memoir Let's Take the Long Way Home with a story that relays her journey from west Texas girlhood to feminist and critic. Along the way, she takes us to California and Mexico, reflecting on a key relationship of her youth and showing how cultural moments—particularly the women's movement—have been touchstones shaping her life.
Trethewey, Natasha. Memorial Drive: A Daughter's Memoir. Ecco. Jul. 2020. 224p. ISBN 9780062248572. $27.99; ebk. ISBN 9780062248596. MEMOIR
A former U.S. poet laureate and Pulitzer Prize winner, Trethewey relates a chilling story: when she was 19, her former stepfather shot and killed her mother. Here she uses her corrosive grief to examine the challenges her mother faced in the segregated South and her own challenges as a "child of miscegenation" growing up in Mississippi, finally illuminating our understanding of ongoing racism and domestic abuse. With a 150,000-copy first printing.
More Memoir
Crawford, Lacy. Notes on a Silencing: A Memoir. Little, Brown. Jul. 2020. 400p. ISBN 9780316491556. $28; ebk. ISBN 9780316491549. MEMOIR
Hamill, Kirkland. Filthy Beasts: A Memoir. Avid: S. & S. Jul. 2020. 320p. ISBN 9781982122768. $27; ebk. ISBN 9781982122782.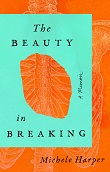 MEMOIR
Harper, Michele. The Beauty in Breaking: A Memoir. Riverhead. Jul. 2020. 304p. ISBN 9780525537380. $27; ebk. ISBN 9780525537403. Downloadable. MEMOIR
Lanier, Heather. Raising a Rare Girl: A Memoir. Penguin Pr. Jul. 2020. 320p. ISBN 9780525559634. $27; ebk. ISBN 9780525559641. Downloadable.
Taylor, Justin. Riding with the Ghost: A Memoir. Random. Jul. 2020. 240p. ISBN 9780593129296. $27; ebk. ISBN 9780593129302. Downloadable. MEMOIR
Utne, Eric. Far Out Man: Tales of Life in the Counterculture. Random. Jul. 2020. 368p. ISBN 9780812995282. $28; ebk. ISBN 9780812995299. Downloadable. MEMOIR
After the recently reported sexual abuse at the prestigious St. Paul's School, the case involving novelist Crawford's assault there years earlier was reopened, and Notes on a Silencing clarifies how she came to realize that the school originally shut down her case to protect its reputation (30,000-copy first printing). In Filthy Beasts, journalist Hamill relates growing up with a divorced mother who took her three sons far from their wealthy New York roots and sank them in a life of alcohol and bare survival (100,000-copy first printing). A female, African American emergency room physician, Harper had to cope with more than physical crises when her husband declined to join her in Philadelphia on her new job, and she learned The Beauty of Breaking—and surviving—with help from her patients. In Raising a Rare Girl, award-winning essayist/poet Lanier explains how having a daughter with the debilitating Wolf-Hirschhorn syndrome has compelled her to drop her agenda-driven ways and think only, "How can I best love my girl?" In Riding the Ghost, novelist Taylor (The Gospel of Anarchy) reveals how his father's plummeting life and suicide attempt when Taylor himself was 30 has shaped his life. Finally, in Far Out Man, the social-activist founder of the Utne Reader uses his own life to chronicle America from the Vietnam era through the sexual revolution, the Me Decade, Eighties and Nineties upheaval, and the digital dawning and on to Trump.