Noé Álvarez and Cathy Park Hong wrestle with immigrant issues, Honor Moore and Fanny Singer profile remarkable mothers, Alex Halberstadt and Esther Safran Foer examine generations shaped by trauma, and a dozen other authors examine their lives, often highlighting family.
Memoir Picks
Álvarez, Noé. Spirit Run: A 6000-Mile Marathon Through North America's Stolen Land. Catapult. Mar. 2020. 240p. ISBN 9781948226462. $26; ebk. ISBN 9781948226479. MEMOIR
Born in Washington State to Mexican immigrant parents, Álvarez began packing apples alongside his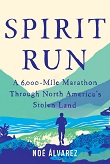 mother at a young age, won a full scholarship to college, then dropped out to join a Native American/First Nations movement called the Peace and Dignity Journeys, months-long marathons aimed at re-creating connections across a North America that transcend current political borders. The event typically unspools from Canada to Guatemala; 2020's run moves in two directions, from Alaska (the Eagle Route) and Argentina (the Condor Route) to Quito, Ecuador. Here, Álvarez shares what running the event has taught him about himself, about his fellow runners, and about the damage done to their communities by oil extraction, deforestation, and substance abuse, even as he faces fear and hunger, mad motorists and mountain lions to triumph.
Halberstadt, Alex. Young Heroes of the Soviet Union: A Memoir and a Reckoning. Random. Mar. 2020. 320p. ISBN 9781400067060. $28; ebk. ISBN 9780593133071. Downloadable. MEMOIR
Nearly 15 years ago, Moscow-born American journalist Halberstadt (Lonely Avenues) began investigating his roots. His grandfather, one of Stalin's last living bodyguards, endured the Great Terror; his Jewish mother's family endured virulent anti-Semitism and the brutalities of the Holocaust in Lithuania, and he himself arrived in Queens as a fatherless 12-year-old longing to belong somewhere. As he clarifies here, he came to realize that the consequences of trauma can be passed not only generation to generation (which scientists have discovered can happen on a genetic level) but by whole nations to their citizens.
Moore, Honor. Our Revolution: A Mother and Daughter at Midcentury. Norton. Mar. 2020. 464p. ISBN 9780393080056. $28.95; ebk. ISBN 9780393651805. MEMOIR
Distinguished poet Moore, who wrote about her father, Bishop Paul Moore, in the National Book Critics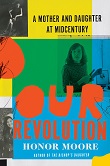 Circle Award finalist The Bishop's Daughter, here writes about her mother, Jenny. Well-bred Jenny was from a classy Boston family but reneged on family tradition by going to college and eventually marrying her war hero beloved and becoming actively involved in his progressive ministry. She had nine children and was diagnosed with cancer at age 50, regretting that she would lose out on the opportunity to join the feminist fight. Moore here gives both us and herself a chance to know the maternal presence she lost young.
Safran Foer, Esther. I Want You To Know We're Still Here: A Post-Holocaust Memoir. Tim Duggan: Crown. Mar. 2020. 288p. ISBN 9780525575986. $27; ebk. ISBN 9780525576006. Downloadable. MEMOIR
Safran Foer grew up in the long, dark shadow of the Holocaust, having been born to parents who were each the sole survivor of their respective families. Yet it was never mentioned, as to terrible to utter, until her mother offhandedly commented that her father had a wife and child who had perished. With a black-and-white photo and quickly sketched map, Safran Foer headed to Ukraine to find the shtetl where her father hid during the war. Here she recounts not only what she discovered, which changed her understanding of her life, but also what it's like for four generations—including her writer sons Franklin, Jonathan, and Joshua—to live with such calamitous events.
Sarsour, Linda. We Are Not Here To Be Bystanders: A Memoir of Love and Resistance. S. & S. Mar. 2020. 240p. ISBN 978198210516. $26; ebk. ISBN 9781982105181. MEMOIR
A Palestinian Muslim American born and raised in Brooklyn, Sarsour learned about multiple richly intersecting communities while working at her father's bodega and became committed to social justice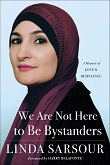 after 9/11. She has since served as national cochair of the Women's March on Washington, the largest single-day protest in U.S. history, was the executive director of the Arab American Association of New York, and helped found the first Muslim online organizing platform, MPower Change. Here she tells a vivid personal and political story of faith, feminism, and commitment to activism.
Solnit, Rebecca. Recollections of My Nonexistence: A Memoir. Viking. Mar. 2020. 256p. ISBN 9780593083338. $26; ebk. ISBN 9780593083352. Downloadable. MEMOIR
Winner of the National Book Critics Circle Award for River of Shadows and most recently long-listed for NBA and Kirkus Prize honors for Call Them by Their True Names, activist/essayist Solnit here shows how 1980s San Francisco made her a writer and a feminist. Among the forces influencing her: moving into a tiny apartment at age 19, discovering punk rock, resisting an epidemic of street violence against women, becoming engaged in women's rights, learning about the importance of joy and belonging from gay men, and finally embracing the beauty and deep-rooted conflicts of the American West.
More top memoirs
Gaff, Alan D. Lou Gehrig: The Lost Memoir. S. & S. Mar. 2020. ISBN 9781982132392. $24.99; ebk. ISBN 9781982132415. MEMOIR
In 1927, baseball great Lou Gehrig wrote a memoir about his life and career that appeared as a series of columns in the Oakland Tribune. Lost in time until recently, it is here contextualized by historian Gehrig. With a 50,000-copy first printing.
Goldbach, Eliese Colette. Rust: A Memoir of Steel and Grit. Flatiron: Macmillan. Mar. 2020. 320p. ISBN 9781250239402. $27.99; ebk. ISBN 9781250239396. CD. MEMOIR
Eager to escape her conservative hometown near Cleveland and sort out her feelings about her Christian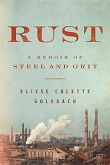 upbringing, college-educated Goldbach still needed money and ended up getting work at ArcelorMittal Steel, the local mill, where she is known as #6691. Aimed at fans of Hillbilly Elegy and Educated.
Hong, Cathy Park. Minor Feelings: An Asian American Reckoning. One World: Random. Feb 2020. 224p. ISBN 9781984820365. $27; ebk. ISBN 9781984820372. Downloadable. MEMOIR
Often ignored in conversations about racial inequality, Asian Americans find themselves caught between white and black and seen monolithically as high achievers despite belonging to the most economically divided group in the country. Poet Hong, the daughter of Korean immigrants and recipient of the prestigious Windham-Campbell Prize, here explores the "minor feelings" that arise when the glowy images about her racial identity hits the reality of shame and the grudging suspicions of others.
James, Victoria. Wine Girl: The Obstacles, Humiliations, and Triumphs of America's Youngest Sommelier. Ecco. Mar. 2020. 336p. ISBN 9780062961679. $26.99; ebk. ISBN 9780062961693. lrg. prnt. MEMOIR
The restaurant world is famously cutthroat, so what's it like to become America's young sommelier—at age 21, just as her cohort was starting to drink legally, and at a Michelin-starred restaurant no less? Here's how she did it, breaking out of an abusive childhood to triumph; with a 75,000-copy first printing.
Moore, Susanna. Miss Aluminum: A Memoir. Farrar. Mar. 2020. 240p. ISBN 9780374279714. $27; ebk. ISBN 9780374715953. MEMOIR
At age 17, following her mother's death, distinguished novelist Moore (The Whiteness of Bones) left home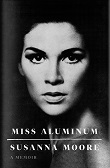 in Hawaii and traveled without much in the way of money or possessions to live with her grandmother in Philadelphia. From there she eventually traveled to Los Angeles, where she met Joan Didion and Audrey Hepburn, worked as a script reader for Warren Beatty and Jack Nicholson, and got screen-tested by Mike Nichols. A fabulous coming of age, but she never stopped trying to grasp the circumstances of her mother's death.
Searcey, Dionne. In Pursuit of Disobedient Women: A Memoir of Love, Rebellion, and Family, Far Away. Ballantine. Mar. 2020. 304p. ISBN 9780399179853. $27; ebk. ISBN 9780399179860. MEMOIR
Covering the economy for the New York Times and raising a family in Brooklyn, Searcey had that going-nowhere feeling, so she applied for the post of West Africa bureau chief at the paper and soon landed in Dakar, Senegal. Here, while winning awards for covering stories that included Boko Haram, she still had to contend with work-life balance and a husband increasingly frustrated with the role of primary parent. Springing from a Times piece by Searcey that went viral.
Singer, Fanny. Always Home: A Daughter's & Stories. Knopf. Mar. 2020. 336p. ISBN 9781524732516. $35; ebk. ISBN 9781524732523. Downloadable. MEMOIR
Singer's book is part memoir and part cookbook, which is hardly surprising; she's the daughter of food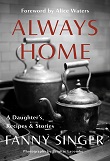 activist Alice Waters, founder and owner of Berkeley's immortal Chez Panisse, who contributes a foreword. Singer, a contributing editor at the Wall Street Journal and cofounder of the Permanent Collection clothing line, here plumbs her relationship with her mother.
Streeter, Leslie Gray. Black Widow: A Sad-Funny Journey Through Grief for People Who Normally Avoid Books with Words Like "Journey" in the Title. Little, Brown. Mar. 2020. 336p. ISBN 9780316490719. $28; ebk. ISBN 9780316490726. MEMOIR
Though she writes about entertainment as a columnist for the Palm Beach Post, Streeter here addresses a very different topic: coping with the death of her husband from a heart attack at age 45. Adding to her insight is the context: he was Jewish and white, while she is Christian and black, and she manages to address their life together and her life now with humor as well as sorrow.
Yan Lianke. Three Brothers: Memories of My Family. Grove. Mar. 2020. 304p. tr. from Chinese by Carlos Rojas. ISBN 9780802148087. $26; ebk. ISBN 9780802148094.
Plenty of authors write about their families, but Yan's situation is certainly heightened. A Franz Kafka Prize winner and two-time finalist for the Man Booker International Prize, Yan (The Day the Sun Died) describe coming of age during China's Cultural Revolution, when his family was so poor that it could only afford wheat flour on festival days and he dreamed of escaping village life by becoming a novelist.