Granta author Jesse Ball, Booker phenomenon Salman Rushie, and NYPL Young Lions winner Monique Truong offer new fiction. Caitlin Doughty and Leslie Jamison publish nonfiction tailor-made for their fans, and Benjamin Moser assays the life and work of Susan Sontag.
Ball, Jesse. The Divers' Game. Ecco. Sept. 2019. $26.99. 240p. ISBN 9780062676108. $26.99; ebk. ISBN 9780062676115. LITERARY
In a (putatively ) futuristic state, we're finally upfront about the world's vast inequalities and have clearly divided ourselves into two groups, the pats and the quads. Pats may kill quads without remorse or retribution, and quads just try to survive. A Granta Best of Young American Novelists and a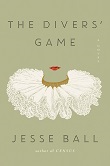 National Book Award finalist, Ball always shows us as we really are. A 60,000-copy first printing.
Doughty, Caitlin. Will My Cat Eat My Eyeballs? Big Questions from Tiny Mortals. Norton. Sept. 2019. 208p. ISBN 9780393652703. $25.95. DEATH AND DYING
The author of the fabulously gothic New York Times best-selling Smoke Gets in Your Eyes and From Here to Eternity returns with more tales from the crypt as she offers answers to questions posed by young fans. (She also created the "Ask a Mortician" web series.) Do people relieve themselves when they die? What about a Viking funeral for grandma? Not just entertainment but real information about what happens when our bodies turn to dust…or whatever. With a six-city tour to New York, Chicago, Los Angeles, San Francisco, Seattle, and Washington, DC.
Jamison, Leslie. Make It Scream, Make It Burn: Essays. Little, Brown. Sept. 2019. 272p. ISBN 9780316259637. $28. ebk. ISBN 9780316259668. ESSAYS
The author of New York Times best sellers like The Empathy Exams, Jamison returns with 14 fresh essays that artfully blend memoir, criticism, and journalism. Among her subjects: 52 Blue, dubbed the world's loneliest whale; a strange online world called Second Life; the awful yet somehow remote Sri Lankan civil war; and a museum exhibiting relics of broken relationships.
Moser, Benjamin. Sontag: Her Life and Work. Ecco. Sept. 2019. 832p. ISBN 9780062896391. $45; ebk. ISBN 9780062896414. BIOGRAPHY
Who better than distinguished critic Moser, National Book Critics Circle finalist for Why This World: A Biography of Clarice Lispector, to write a biography of Susan Sontag? Evidently, Sontag's son, David Reiff; her agent, Andrew Wylie; and her long-time publisher Farrar agreed, having approached Moser to write this work. The author was granted special access to archives otherwise ordered sealed for 25 to 50 years after Sontag's death. With a 100,000-copy first printing.
Rushdie, Salman. Quichotte. Random. Sept. 2019. 384p. ISBN 9780593132982. $28; ebk. ISBN 9780593132999. LITERARY
Best-of-the-Booker Rushdie surprises us again by revisiting the Knight of the Dolorous Countenance—except now the story goes contemporary.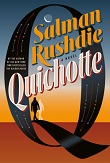 There's windmill tilting during crazy times and a grand love story to boot, as a traveling salesman falls for a TV star and marches across America to prove himself worthy. As Rushdie told the Guardian while rereading Don Quixote last year, the great Spanish novel "feels strikingly contemporary" but maybe "a little bit repetitive," so expect things here to be crisp.
Truong, Monique. The Sweetest Fruits. Viking. Sept. 2019. 304p. ISBN 9780735221017. $26; ebk. ISBN 9780735221031. HISTORICAL
In 1852, Rosa travels from Greece to Ireland, where she marries an Irish officer and but must eventually leave country and son behind. In 1872, African American Alethea heads north to Cincinnati and marries a white newspaperman. In 1891, samurai's daughter Setsu meets an international writer teaching English in Japan and becomes his unacknowledged collaborator and the mother of his four children. Fascinating stories that jointly unfold the life of protean writer Lafcadio Hearn; from the winner of multiple honors, including the NYPL Young Lions Award and the Asian American Literary Award.