Audiobooks have enjoyed major gains in popularity in recent years, as the public has grown increasingly aware of the convenience and pleasure of consuming audio-based content. According to the Audio Publishers Association, U.S. audiobook sales rose 16 percent from 2018 to 2019, continuing an eight-year trend of double-digit growth. Publishers have responded to the demand for audiobooks with ever-expanding catalogs of titles. In fact, the number of audiobook titles grew from 35,944 in 2015 to over 60,000 in 2019.

Audiobooks are available as downloadable files, CDs, and MP3s, although downloadable content has become the format of choice for most listeners. With the COVID-19 pandemic keeping readers homebound and impacting access to print books, publishers expect the demand for audiobooks in downloadable formats to continue to grow for the foreseeable future.

"Audiobooks strike a really interesting middle ground between actually reading a book and seeing it on television." William Anderson, audiobook sales and
marketing manager Naxos AudioBooks

This year's lineup of new audiobooks reflects a growing listenership spanning all ages and a wide array of genres – from lesser-known European classics to pulp fiction to horror stories. Demand for family-friendly audio content has increased as parents look for titles they can enjoy with their children while at home. The new crop of audiobooks also offers a wide range of lengths (2–40 hours); listeners can pick titles not only by subject, but also by how much time they want to invest in the experience. But whether one is new to audiobooks or has been listening to them for years, the 2020 offerings feature something for everyone.

OVERDRIVE
OverDrive works with over 5,000 publishers to distribute downloadable audiobooks to libraries, schools, universities, law firms, and corporations around the world, through its award-winning Libby and Sora apps. OverDrive distributes content that is both racially and neurally diverse and appeals to listeners of all backgrounds and ages. Like other publishers and distributors, it has seen increased demand for juvenile fiction titles during the COVID-19 pandemic.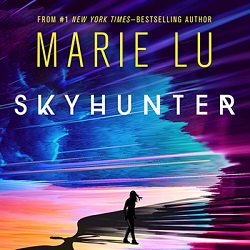 Skyhunter by Marie Lu (September 2020, ISBN 9781250777485, running time ten hours and 30 minutes) is the first book in a new series of young adult fantasy novels. In a war-torn world, Mara is among the last free nations standing and attracts masses of refugees to its borders. As Mara's elite fighting force fends off mutants sent to attack it, fighter Talin pledges her life to saving civilization. Natalie Naudus narrates.

Before the Ever After by Jacqueline Woodson (September 2020, ISBN 9780593341223, running time two hours and fifteen minutes), narrated by Guy Lockhard, is a title for readers in grades four and up. The story follows young ZJ as he struggles to come to terms with the cognitive decline of his father, who was once a football legend. The realities of his father's football-sustained head trauma have made life increasingly difficult for ZJ, who must find ways to hold onto memories and traditions.

Get a Grip, Vivy Cohen! by Sarah Kapit (November 2020, ISBN 9780593341858, running time nine hours), narrated by JD Jackson, is an epistolary novel for readers in grades 5–8, and follows the struggles of autistic eleven-year-old Vivy Cohen. Vivy is determined to play baseball and strikes up a pen-pal friendship with a major-league baseball star. Her mom worries about Vivy being the team's only girl, but Vivy won't quit. When the coach recognizes her talent, Vivy's status as pitcher is sealed. . . or is it?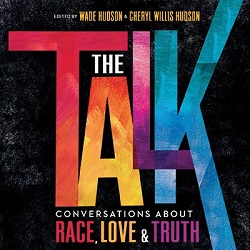 The Talk: Conversations about Race, Love & Truth , edited by Black bookstore owners Wade Hudson and Cheryl Willis Hudson (August 2020, ISBN 9780593293003, running time one hour and fifty-one minutes), is an audio anthology of stories, poems, and essays written and narrated by a variety of authors. The anthology is a call-to-action for antiracism and engages children in grade five and up in conversations about race and privilege. Contributors include Caribbean children's author Tracey Baptiste and Vietnamese Canadian video-game programmer Minh Lê, among others.

Ghanaian American novelist Yaa Gyasi follows up her best-selling first novel Homegoing with Transcendent Kingdom (September 2020, ISBN 9780593215319, running time eight hours and Ghanaian American novelist Yaa Gyasi follows up her best-selling first novel Homegoing with Transcendent Kingdom (September 2020, ISBN 9780593215319, running time eight hours and

Plain Bad Heroines by emily m. danforth (October 2020, ISBN 9780062942852, running time eighteen hours and forty-five minutes), narrated by Rebecca Lowman, is an adult horror-comedy set in a New England boarding school. Flo and Cara explore romantic feelings for each other and seek guidance in the works of a scandalous writer named Mary MacLane–until 'the curse' claims their lives. But they won't be the last to die on school grounds.

BLACKSTONE PUBLISHING
Founded in 1987 by Craig and Michelle Black, this Ashland, OR-based company is one of the pioneers of audiobook publishing. Blackstone's catalog of over 25,000 audiobooks spans a variety of fiction and nonfiction genres for all ages, and it strives to include both new and established literary voices. Blackstone's titles are available as digital downloads, CDs, and MP3-CDs.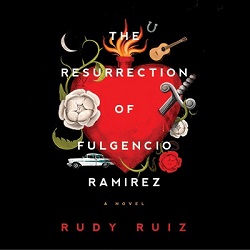 The Resurrection of Fulgencio Ramirez by Rudy Ruiz (September 2020, ISBN 9781982604271, running time thirteen hours), narrated by Johnny Rey Diaz, is a work of magical realism set in the Texas border town La Frontera, in the 1950s. Fulgencio, the son of Mexican immigrants, struggles to overcome systemic racism and become a pharmacist, while also falling in love with Carolina, the white daughter of the local pharmacist. Fulgencio must also contend with a family curse as he navigates the blurred cultural lines of his Mexican American border town.
Escaping Dreamland by Charlie Lovett (September 2020, ISBN 9781982628352, running time ten hours), narrated by Mike Lenz, is the story of a New Yorker's time-traveling odyssey to Gilded Age Manhattan. In the present day, Robert's childhood love of The Hardy Boys and Tom Swift books has helped him become an author, it has also caused major friction with his girlfriend. When he travels back in time, he makes connections between the city, the books he loves, and his own life—in ways he never could have expected.

Earthlings by Sayaka Murata (October 2020, ISBN 9781094189062, running time six hours), narrated by Nancy Wu, is an adult audiobook that chronicles the coming-of-age story of Natsuki. A misfit in her own family, Natsuki's only companion is a toy hedgehog that reveals to her his alien identity. On a family vacation, her cousin Yuu confides in her details of his own extraterrestrial existence, and Natsuki begins to wonder if she, too, is an alien. As she looks for answers, Natsuki questions what it means to fit in.

Welcome to Smellville by much-loved children's author R. L. Stine (September 2020, ISBN 9781799939542, running time two hours and thirty minutes), takes listeners ages 8–12 to the town of Smellville, where a dozen familiar characters from the popular 1980s "Garbage Pail Kids" series are living in a ramshackle house. The story, the first in a new series, follows the kids' experiences as outsiders as they challenge authority and encounter school bullies while still retaining their inner kindness and strength.

Don't Move (October 2020, ISBN 9781982675387, running time six hours) is written by actor James S. Murray, known as "Murr" on the hit television show Impractical Jokers.This horror story, due to be released just before Halloween, chronicles the struggles of a newly widowed woman who must outsmart a bloodthirsty arachnid set on ensuring no one survives her church's camping trip. As protagonist Megan struggles to escape her stalker, she uncovers dark secrets about her fellow church members. Darren Wearmouth coauthored the book with Murray.

"We focus on content that sparks a sense of wonder in our listeners— both adults
and children." Steve Smith, president Oasis Family Media

OASIS AUDIO

Chicago-based Oasis has existed as a company since the 1950s. Although its origins were as a Christian radio ministry, Oasis Family Media has broadened its mission to become a publisher of family-friendly content for adults and children. The audio division, Oasis Audio, will celebrate its 25th anniversary next year.

Oasis Audio's new offerings include early reader audiobook versions of the classics, as well as adventure series that have enjoyed cult followings for generations. popular option, titles are also available as CDs.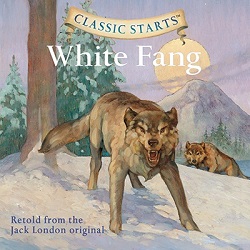 In the Classics Starts series, Rebecca K. Reynolds narrates classic titles for listeners in grades 3–5. Each audiobook in the series is an unabridged retelling of one of the world's most beloved novels, includingThe Jungle Book,The WizardWhile the downloadable file format is Oasis's most of Oz, and 20,000 Leagues Under the Sea. New titles are being released every other week.

The series will soon expand to include The Strange Case of Dr. Jekyll and Mr. Hyde by Robert Louis Stevenson, (August 2020, ISBN 9781640912830, running time three hours); Jack London and Kathleen Olmstead's White Fang (September 2020, ISBN 9781640912878, running time three hours); Jules Verne's Journey to the Center of the Earth (November 2020, ISBN 9781640914902, running time three hours); and Louisa May Alcott's Little Men (November 2020, ISBN 9781640914926, running time three hours)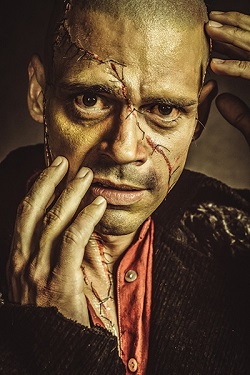 In an exciting and unique departure from traditional audiobook source material, Oasis has created an audiobook version of Studio Tenn's stage production of A.S. Peterson's adaptation of Frankenstein (September 2020, ISBN 9781640913424, running time approximately two hours). A labor of love, Oasis reassembled the original cast and director to bring their play to audiobook format in the style of an old-time radio show.

The twentieth-century pulp classic Tarzan books by Edgar Rice Burroughs, comprises Oasis's second series, which will drop new titles soon. Reworked to eliminate racially insensitive material, these audiobooks still feature a cast of characters that longtime fans will recognize. From a World War I battle in east Africa to a legendary city of gold, listeners can expect no shortage of jungle thrills.

The new releases include books 5–8 of the original series: Tarzan and the Jewels of Opar (November 2020, ISBN 9781640914230); Jungle Tales of Tarzan (November 2020, ISBN 9781640914247); Tarzan the Untamed (November 2020, ISBN 9781640914254); and Tarzan the Terrible (November 2020, ISBN 9781640914261). Each audiobook is The new releases include books 5–8 of the original series: Tarzan and the Jewels of Opar (November 2020, ISBN 9781640914230); Jungle Tales of Tarzan (November 2020, ISBN 9781640914247); Tarzan the Untamed (November 2020, ISBN 9781640914254); and Tarzan the Terrible (November 2020, ISBN 9781640914261). Each audiobook is narrated by Ben Dooley and has a running time between four and six hours.

Oasis' collection of audiobook biographies offers a new perspective of the lives of the literary greats. For example, Dorothy L Sayers by Colin Duriez (October 2020, ISBN 9781640913905) depicts the British crime writer and poet as living a life that often contradicted her Christian values. J.R.R. Tolkien, also by Colin Duriez (May 2020, ISBN 978164091385), narrated by British voice actor Simon Vance, gives listeners unique insights into the life of the deeply private author. This unabridged biography details how Tolkien dedicated over fifty years of his life to bringing the realm of "The Lord of the Rings" series to his readers. Each biography has a running time between eight and 10 hours.

DORI JONES YANG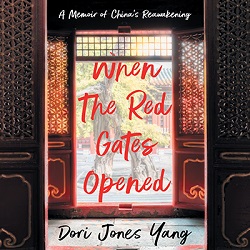 Former journalist and Chinese cultural specialist Dori Jones Yang brings her deeply personal memoir When the Red Gates Opened (October 2020, ISBN 9780983527268, running time ten hours and thirty minutes) to audiobook format. Jones Yang's previous titles include Pour Your Heart Into It: How Starbucks Built a Company One Cup at a Time (coauthored by Howard Schultz) and Daughter of Xanadu. When the Red Gates Opened is both her first memoir and a study of one of the most important moments in modern history: the opening of China to the West.
In this audiobook, Jones Yang narrates her own life story. As a foreign correspondent for Business Week living in China in the 1980s, she fell in love with and married a Chinese man. Jones Yang shares the story of her struggles to succeed as a woman in journalism while also navigating the complexities of a multicultural relationship.

Jones Yang also explores the cataclysmic events happening in China concurrent with her personal history. The tragedy of the Tiananmen Square massacre—which Jones Yang covered firsthand— is depicted in the context of the geopolitical mood of the time, as are the origins of the economic growth that has led China to its current dominant position on the world stage. "I draw a parallel between the personal experiences I detail in the book and what was happening at the time in China," says Jones Yang. "It often seemed we were taking two steps forward and one step back." When the Red Gates Opened will be released as a downloadable audiobook on October 1.

NAXOS AUDIOBOOKS
Naxos AudioBooks got its start in 1994 publishing renowned eighteenth- and nineteenth-century English classics. Their audiobooks have featured the voices of major London theater stars such as Ewan McGregor, Cate Blanchett, and Kenneth Branagh. In recent years, Naxos has shifted its focus to bring to the fore lesser-known but important historical and foreign-language titles that will still resonate with listeners today. Its titles are available as digital files (downloadable and streaming), CDs, and MP3-CDs.


The Book of the City of Ladies (July 2020, ISBN 9781781983164, running time eleven hours and fifteen minutes), completed in 1405 by French courtesan Christine de Pizan, has become a mainstay on feminist literature and gender studies reading lists at many universities. In this allegorical work, Christian saints, biblical women, and ruling queens form the very foundations of the city walls. Pizan's work challenges medieval misogyny and advocates for the education of women. British voice actor Georgina Sutton narrates this unabridged audiobook.
Alexis de Tocqueville's Democracy in America (August 2020, ISBN 9781781983324, running time thirty-three hours and seventeen minutes) gives listeners an outsider's view of the American political system. This book was the unintended outcome of de Tocqueville's French government-sponsored mission in 1831 to study the American prison system. It is considered one of the most important works of nineteenth-century political writing and makes profound observations about America's laws, culture, and economics. It remains the most-quoted book about the United States. Peter Wickham narrates this unabridged title.

Ten Days That Shook the World (October 2020, ISBN 9781781983270, running time ten hours and thirty minutes) is John Reed's firsthand account of the October Revolution in Russia in 1917. An American journalist and socialist, Reed's political sympathies gained him access to key Bolshevik figures, including Vladimir Lenin and Leon Trotsky. This vivid account of one of the twentieth century's most important historical events still reverberates in today's political climate. Award-winning British stage actor Adam Sims narrates.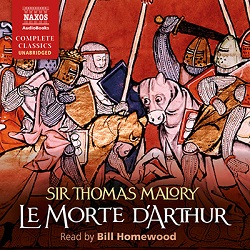 Sir Thomas Malory's fifteenth-century classic Le Morte d'Arthur (November 2020, ISBN 9781781983317, running time thirty-nine hours) comes alive in this unabridged audiobook, narrated by British voice artist and Shakespearean actor Bill Homewood. One of the best-known legends of Western civilization, the story of King Arthur and his Knights of the Round Table takes listeners into a world of gallantry, betrayal, and forbidden love.

The 2020 lineup of audiobooks from featured publishers and authors includes familiar characters from the classics we all know and love, as well as new protagonists who are sure to thrill and inspire us. In the face of the COVID-19 pandemic and the multitude of anxieties it has created, audiobooks can offer hours of enlightenment, entertainment, and comfort to listeners of all ages.

SPONSORED CONTENT