In a busy month for great fiction, the big news is Margaret Atwood's The Testaments, a follow-up to The Handmaid's Tale, but who can resist a debut novel by Ta-Nahisi Coates, Emma Donoghue's next read, Jacqueline Woodson's again going adult, and more?
Atwood, Margaret. The Testaments. Nan A. Talese: Doubleday. Sept. 2019. 320p. ISBN 9780385543781. $28.95; ebk. ISBN 9780385543798. CD/downloadable. LITERARY/SF
Whatever happened to Offred after the close of Atwood's iconic The Handmaid's Tale? In this talk-of-the-town sequel, we are going to find out. Says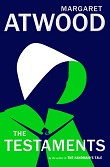 the author, "Everything you've ever asked me about Gilead and its inner workings is the inspiration for this book. Well, almost everything! The other inspiration is the world we've been living in." Taking place 15 years later, the narrative is shaped by the testaments of three female narrators from Gilead.
Barry, Kevin. Night Boat to Tangier. Doubleday. Sept. 2019. 240p. ISBN 9780385540315. $25.95; ebk. ISBN 9780385540322. Downloadable. LITERARY/CRIME
Aging Irish drug smugglers Maurice Hearne and Charlie Redmond sit in the dodgy Algeciras ferry terminal, discussing their dark mutual history as they await Dilly, estranged from Maurice and putatively his daughter, who's either leaving for or arriving from Tangier. Having loved Barry's prickly-smart work from his Rooney-winning There Are Little Kingdoms to his IMPAC Dublin–winning City of Bohane to his recent Goldsmiths-winning Beatlebone, I can't wait.
Cleeves, Ann. The Long Call. Minotaur: St. Martin's. Sept. 2019. 400p. ISBN 9781250204448. $27.99; ebk. ISBN 9781250204462. CD. MYSTERY
The CWA Diamond Dagger winner whose books are behind two hit TV series, the BBC's Shetland and ITV's Vera, Cleeves launches her first new series in two decades by sending Det. Matthew Venn back to North Devon, where his rebellion against his parents' strict evangelical beliefs left him an outsider to friends and family. Settling into his new job, with his husband running a local community center, Matthew is led back to the disapproving evangelical community when a man with an albatross tattoo is found knifed to death on the beach.
Coates, Ta-Nahisi. The Water Dancer. One World. Sept. 2019. 256p. ISBN 9780399590597. $27; ebk. ISBN 9780399590603. CD/downloadable. HISTORICAL/FANTASY
MacArthur Fellow Coates, author of the National Book Award–winning Between the World and Me, turns to fiction with this story of the enslaved Hiram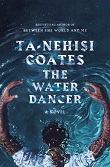 Walker, who can't remember the mother he lost young but is blessed with mysterious powers. After crashing a carriage into the river, he is saved by a blue light that carries him far from the scene and thereafter is determined to join the war on slavery, escape the Walker Plantation, and ultimately rescue the family he made from himself there. At first look, absolutely luminous writing.
De Robertis, Carolina. Cantoras. Knopf. Sept. 2019. 336p. ISBN 9780525521693. $26.95; ebk. ISBN 9780525521709. Downloadable. LITERARY
Social activist and award-winning novelist (the multi-best-booked The Invisible Mountain, plus Perla and The Gods of Tango), Uruguayan American writer de Robertis opens her new work in 1977 Uruguay, where the military flattens all dissent and being homosexual is virtually life-threatening. Here, five cantoras ("female singers")—Romina, Flaca, Anita "La Venus," Paz, and Malena—befriend one another and, after finding a remote, uninhabited cape, Cabo Polonio, travel between this sanctuary and Montevideo as they struggle to live their lives. At 25,000 copies, not the hugest first printing, but this work is touted as the author's masterpiece.
Donoghue, Emma. Akin. Little, Brown. Sept. 2019. NAp. ISBN 9781549178207. $35; ebk. ISBN 9780316491983. lib. ebk. ISBN 9780316426138. Downloadable. LITERARY
Seventy-nine-year-old widower Noah doesn't feel much kinship with Michael, the 11-year-old great nephew he's never met, who needs temporary shelter. But a social worker has convinced him to take Michael along on a journey to Nice, where Noah intends to investigate his mother's wartime activities, and Michael proves to be invaluable in unwrapping family history. From the multi-award-winning author of Room.
Gappah, Petina. Out of Darkness, Shining Light. Scribner. Sept. 2109. 320p. ISBN 9781982110338. $27; ebk. ISBN 9781982110352. LITERARY
Zimbabwean author Gappah, whose works include the Guardian First Book–winning, multi-award-nominated An Elegy for Easterly, and more recently the McKitterick Prize-winning, Bailey's long-listed The Book of Memory, here envisions loyal followers carrying the body of explorer/missionary Dr. David Livingstone, plus his papers and maps, 1,500 miles across Africa to the coast for a final trip to England. Narrated by wily cook Halima and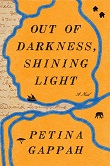 devout freed slave Jacob Wainwright, this book promises a deep probing of the contradictions and wounds of colonization. With a 150,000-copy first printing.
Mengiste, Maaza. The Shadow King. Norton. Sept. 2019. 448p. ISBN 9780393083569. $26.95. LITERARY/HISTORICAL
Ethiopian-born Mengiste, whose Beneath the Lion's Gaze was named among the Ten Best Contemporary African Books by the Guardian, here revisits the land of her birth in the 1930s. With Mussolini preparing to invade, Emperor Haile Selassie heads into exile, and orphaned servant Hirut helps disguise a peasant as the emperor to bring hope to the people. Soon she becomes his guard, inspiring other women to join the fight against fascism, as Mengiste shows us the brutal reality of ordinary people fighting a better-armed foe.
Ware, Chris. Rusty Brown. Pantheon. Sept. 2019. 352p. ISBN 9780375424328. $35. GRAPHIC NOVEL
Following up Jimmy Corrigan: The Smartest Kid on Earth, named one of the 100 Best Books of the Decade by the Times (London), and Building Stories, named one of the Top Ten Fiction Book of the Year by the New York Times and Time magazine, celebrated cartoonist Ware offers a phantasmagorical traversal of time-space boundaries on a Midwestern morning featuring a child losing his superpowers, a teen who becomes a mean paternal presence, a man storing his grief on Mars, and a woman clear about the love she wants. The first part of a saga and 16 years in the making.
Woodson, Jacqueline. Red at the Bone. Riverhead. Sept. 2019. 176p. ISBN 9780525535270. $26.
Multiply crowned children's/YA author Woodson, whose recent adult novel, Another Brooklyn, was a National Book Award finalist, opens this adult title with Melody celebrating her 16th birthday at her grandparents' Brooklyn brownstone. Melody's mother never did get her own 16th birthday celebration, and therein lies a tale of two families separated by class and the weight of ambition, gentrification, sexual desire, and unexpected parenthood. The publisher's top fall fiction title.