Fiction this week embraces works by Caine Prize winner Tope Folarin, New York Times historical fiction author Philippa Gregory, ITW Silver Bullet winner Karin Slaughter, Man Booker International Prize winner Olga Tokarczuk, and Janet Heidinger Kafka Prize winner and PEN/Hemingway finalist Amy Waldman. Nonfiction is crowned by National Book Award finalist Marie Arana's Silver, Sword, and Stone, a study of Latin America.
Arana, Marie. Silver, Sword, and Stone: Three Crucibles of the Latin American Story. S. & S. Aug. 2019. 320p. ISBN 9781501104244. $28; ebk. ISBN 9781501105029. HISTORY
National Book Award finalist Arana captures the exploitation, violence, and religious fervor that have defined Latin America by profiling three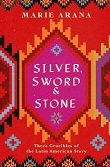 contemporary individuals: Leonor Gonzales, like her forbears compelled to work the mines high in the Peruvian Andes; Carlos Buergos, a veteran of the Angolan war who was among the criminals expelled by Cuba in the 1980s; and Jesuit priest Xavier Albó, who traveled from Barcelona to preach among indigenous peoples, as priests have done since the Spanish Conquest.
Folarin, Tope. A Particular Kind of Black Man. S. & S. Aug. 2019. 272p. ISBN 9781501171819. $26; ebk. ISBN 9781501171826. LITERARY FICTION
A Caine Prize winner and Rhodes Scholar recently named to the Africa39 list of promising young writers, Nigerian American Folarin explores the difficulties of assimilation through the life of Tunde Akinola', whose family has immigrated to Utah. Tunde's father works hard to get ahead, but his lonely mother spins out of control, hauling herself and her children off to a homeless shelter from which his father must rescues them and eventually returning to Nigeria. From then on, Tunde becomes deeply aware of how he doesn't fit in and in the following years must journey from the familiar to a new sense of self.
Gregory, Philippa. Tidelands. Atria. Aug. 2019. 480p. ISBN 9781501187155. $28; ebk. ISBN 9781501187179. CD. HISTORICAL FICTION
On Midsummer's Eve in 1648, as the sword clash between king and parliament mounts, Alinor waits in a graveyard in England's south-coast Tidelands for a ghost who will free her from her brutal husband. Instead, she meets a young man on the run and guides him safely across the soul-hungry marshes, with consequences; she's a wise woman already scorned by villagers. With a 250,000-copy first printing; a five-city tour to Boston, New York, San Francisco, Seattle, and Washington, DC.
Slaughter, Karin. The Last Widow. Morrow. Aug. 2019. 400p. ISBN 9780062858085. $27.99; ebk. ISBN 9780062858887. lrg. prnt. THRILLER
Things are never easy for the Georgia Bureau of Investigation's Will Trent and Sara Linton, the bureau's newish medical examiner and Will's lover. Now they battle an evil group intent on launching a deadly epidemic. Fans have waited three years for the next Will Trent title, so there will be clamor; with a 250,000-copy first printing.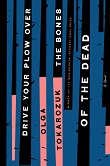 Tokarczuk, Olga. Drive Your Plow Over the Bones of the Dead. Riverhead. Aug. 2019. 288p. tr. from Polish by Antonia Lloyd-Jones. ISBN 9780525541332. $27; ebk. ISBN 9780525541356. Downloadable. CRIME
Tokarczuk, who turned heads with Flights, her genre-bending Man Booker International Prize winner, also a National Book Awards Translated Literature finalist, can be trusted to do something original with the crime novel. In an isolated Polish village, Janina spends the dark winter months ignoring people (she prefers animals) while studying astrology, translating William Blake, and tending to the summer homes of the wealthy. But when a neighbor is found dead and more bodies pile up, she gets involved in the investigation.
Waldman, Amy. A Door in the Earth. Little, Brown. Aug. 2019. 336p. ISBN 9780316451574. $28; ebk. ISBN 9780316451581. lib. ebk. ISBN 9780316452670. Downloadable. LITERARY/POLITICAL FICTION
An Afghan American anthropology student at Berkeley caught between parents trying to assimilate and a professor who condemns Western values, Parveen is inspired by humanitarian Gideon Crane's best-selling Mother Afghanistan to travel to her homeland and join his charitable foundation. She instead finds a barely functioning clinic and evident fakery on Crane's part regarding his accomplishments. From the author of the multi-award-winning and -nominated, best-booked, and nationally best-selling The Submission; with a 35,000-copy first printing.