Titles about social justice and those who seek it.
Click here for additional new Prepub Alert columns
Baxley, Traci. Social Justice Parenting: How To Raise Compassionate, Anti-Racist, Justice-Minded Kids in an Unjust World. Harper Wave. Oct. 2021. 256p. ISBN 9780063082366. $27.99. FAMILY & RELATIONSHIPS/PREJUDICE
An education professor who created the Social Justice Parenting® program and the mother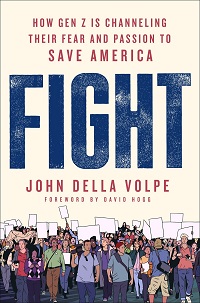 of five biracial children, Baxley draws on 30 years' experience to help parents understand how to raise compassionate, socially conscious children. She further aims to persuade them to recognize their own biases and think more broadly in terms of what's good for all the children in their community, not just their own children. With a 50,000-copy first printing.
Bunn, Curtis & others. Say Their Names: How Black Lives Came To Matter in America. Grand Central. Oct. 2021. 336p. ISBN 9781538737828. $30. POLITICAL SCIENCE/CIVIL RIGHTS
In America's long history of racist oppression, the 2020 killings of George Floyd, Breonna Taylor, and others seem to be a turning point. Blending personal insight with decades worth of sharp reporting, five journalists provide historical context, show what the protests stemming from the killings have accomplished, and outline the considerable work yet to be done. The authors include the award-winning, No. 1 Essence best-selling Bunn; Nick Charles, managing director of Word in Black, a national collaborative of 10 Black-owned media companies; NBCU Academy Program Editor Michael H. Cottman; Patrice Gaines, a noted memoirist formerly with the Washington Post, where she was part of a Pulitzer Prize finalist team; and two-time Pulitzer Prize finalist Keith Harriston.
Cullors, Patrisse. An Abolitionist's Handbook: 12 Steps to Changing Yourself and the World. St. Martin's. Oct. 2021. 288p. ISBN 9781250272973. $26.99. CD. POLITICAL SCIENCE/CIVIL RIGHTS
How to be an abolitionist in this day and age? Ask Cullors, cofounder of the Black Lives Matter movement. Here she draws on personal experience, the history of abolition, and meditations on what reparations might look like to offer 12 steps toward bettering both ourselves and this world. Among the steps she pronounces are Courageous Conversations, Practice Accountability, and Fight the U.S. State Rather Than Make It Stronger. With a 250,000-copy first printing.
Della Volpe, John. Fight: How Gen Z Is Channeling Their Fear and Passion to Save America. St. Martin's. Oct. 2021. 288p. ISBN 9781250260468. $28.99. POLITICAL SCIENCE
From 9/11 and the 2008 financial crisis to mass school shootings and COVID-19, members of Generation Z (born from the late 1990s to early 2000s) have experienced considerable stress—something Della Volpe well knows. As Director of Polling at the Harvard Kennedy School Institute of Politics, he has met regularly with young Americans nationwide and documented their distress, which statistics show outpaces that of previous generations. But they're not caving in. As he shows, they are organizing around issues like gun safety and racial and environmental justice to challenge the status quo and outshine their elders in terms of political engagement. With a 40,000-copy first printing.
Khanna, Parag. Move: The Forces Uprooting Us. Scribner. Oct. 2021. 384p. ISBN 9781982168971. $30. POLITICAL SCIENCE/GEOPOLITICS
Migration is a defining aspect of human history, with people forever on the move as they seek out greater safety, greater resources, and a better way of life. And migration will only increase in a world fraught with warfare, climate change, and political and economic uncertainty. Eventually, argues FutureMap founder Khanna, we will all be impacted, and key questions loom: what areas will people leave, where will they go, what countries will accept them, what resources and technologies are needed, and how do we reconsider our nomadic roots as we build a more secure future for the planet? With a 75,000-copy first printing; Parag was named one of Esquire's "75 Most Influential People of the 21st Century."
Kim, Daniel Dae. Untitled. Harper. Oct. 2021. 304p. ISBN 9780062991744. $26.99. MEMOIR
Born in Korea and raised in blue-collar communities in New York and Pennsylvania, award-winning actor/producer Kim was a high school football player and both smart and popular enough to be elected student body president, but casually racist comments were still tossed his way regularly. Hollywood has proved no better. Here he meditates on race and identity, art and assimilation as he reveals unassailable truths about the Asian American experience and the desire to be seen as he is. With a 75,000-copy first printing.
Moore, Anne Elizabeth. Gentrifier: A Memoir. Catapult. Oct. 2021. 272p. ISBN 9781646220700. $26. MEMOIR
Granted a free house by a Detroit arts organization, the Eisner Award–winning Moore happily moved in—and became a white woman living in a majority Black city and a majority Bangladeshi neighborhood. She made friends in the neighborhood but began to consider crucial issues of capitalism, gentrification, and the housing crisis, even as she learned the unsettling history of her new abode. And she began to wonder how far Woolf's "room of one's own" really extends—to her as a queer woman with a chronic illness, to her Bangladeshi neighbors, to Black youth in the larger city? A different kind of memoir.
Oppenheimer, Mark. Squirrel Hill: The Tree of Life Synagogue Shooting and the Soul of a Neighborhood. Knopf. Oct. 2021. 320p. ISBN 9780525657194. $28.95. RELIGION
One of this country's oldest and most durable Jewish neighborhoods, Squirrel Hill, Pittsburgh, was shattered on October 27, 2018, by shots from a gunman that killed 11 Jews worshipping at the local Tree of Life synagogue. It was the bloodiest anti-Semitic attack in American history. A former religion columnist for the New York Times, currently director of the Yale Journalism Initiative, Oppenheimer spoke to Squirrel Hill residents and nonresidents, Jews and Gentiles, survivors and witnesses to delineate how one community grieved and healed, even as painful conversations stemmed from the shootings.
Pitner, Barrett Holmes. The Crime Without a Name: Combatting Ethnocide and the Erasure of Culture in America. Counterpoint. Oct. 2021. 352p. ISBN 9781640094840. $26. SOCIAL SCIENCE
The crime does have a name: ethnocide is a term first coined in 1944 by Jewish exile Raphael Lemkin, who also coined the term genocide. It references the effort to destroy a people's ancestral culture, as seen in the suppression of African culture in America, beginning with the transatlantic trade and enslavement of Africans; the term has taken on new urgency in light of recent Black Lives Matter protests. Journalist Pitner examines the history of ethnocide in this country, then explains what it's like to endure the erasure of one's culture and how we can all combat its consequences, especially through how we use language.
Ross, Andrew. Sunbelt Blues: The Failure of American Housing. Metropolitan: Holt. Oct. 2021. 288p. ISBN 9781250804228. $27.99. SOCIAL SCIENCE/HOMELESSNESS
Forget Manhattan, the least likely place to find affordable housing in America is Osceola County, FL, where Route 192 once served to sweep people toward the sparkly magic of Disney World. Now, absentee investors have grabbed foreclosed properties along that route to create lavish vacation homes for the rich, while the less fortunate—including meagerly paid Disney theme park workers—crowd into crappy motels and even tents by the roadside. NYU professor Ross uses Osceola County to examine the extraordinary housing crisis washing over America. With a 75,000-copy first printing.
Samaha, Albert. Concepcion: An Immigrant Family's Fortunes. Riverhead. Oct. 2021. 320p. ISBN 9780593086087. $28. Downloadable. HISTORY
Using the skills he's honed as a Whiting-honored investigative reporter at BuzzFeed News, Samaha examines his family's decision to leave the Philippines and come to America in 1965 after immigration quotas were relaxed; his mother was close to the age he is now when she made the journey. Samaha traverses both past and present, considering how Spanish colonialism, Japanese occupation, and American intervention shaped the Philippines, then recounting his family's sometimes difficult immigrant experience and asking whether it was worth it to have left behind their middle-class existence for a new country.
Shellenberger, Michael. San Fransicko: Why the Left Ruins Cities. Harper. Oct. 2021. 304p. ISBN 9780063093621. $28.99. POLITICAL SCIENCE/URBAN DEVELOPMENT
A Time magazine "Hero of the Environment," Shellenberger (Apocalypse Never) has lived in the San Francisco Bay area for three decades and fought for affordable housing, alternatives to prison, and the decriminalization of drugs. With the city experiencing unprecedented homelessness and overdose deaths in the state rapidly multiplying over 20 years, he got worried enough to investigate. His conclusion: The homelessness crisis is really an addiction and mental illness crisis not just tolerated by West Coast cities from Los Angeles to Seattle but encouraged by putatively progressive policies that are failing everyone. Bound to stir controversy; with a 75,000-copy first printing.
Stewart, Danté. Shoutin' in the Fire: An American Epistle. Convergent: Crown. Oct. 2021. 224p. ISBN 9780593239629. $25. Downloadable. MEMOIR/RELIGION
Not so long ago, Stewart was an emerging leader at his mostly white evangelical church in Georgia and was excited to become its first Black preacher. Then Donald Trump was elected president, and Stewart and his family began facing uncomfortable microaggressions that escalated to more overt racism. Stewart soon journeyed from the white church in search of a faith that embraces Blackness and represents the genuine love exemplified by Jesus himself. Currently, he is studying at Emory University's Candler School of Theology.