Though the sale of adult nonfiction hasn't returned to pre-COVID levels, the recent interest in antiracist titles has led to an uptick.
According to data provided by BookScan, a division of the NPD Group covering the book industry, the week ending June 6 had some good news to offer. Sales that week rose in all four major categories—adult fiction, adult nonfiction, juvenile fiction, and juvenile nonfiction—and year-to-date sales showed growth compared with last year's sales for the first time since March 1, registering a 0.2 percent increase.
On the downside, manufacturer's suggested retail price values fell 2.3 percent year-to-date owing to the stepped-up purchases of lower-priced juvenile titles starting with the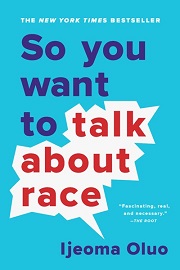 COVID period, which reversed the standard pattern of adult sales predominating. In the first 22 weeks of 2020, juvenile nonfiction sales increased 26.6 percent and juvenile fiction sales 5.1 percent, while adult nonfiction scraped by with a 1.5 percent increase and adult nonfiction fell markedly by 7.3 percent.
Since mid-April, however, adult nonfiction sales have begun moving upward, if not consistently, and recent weeks have seen a noticeable uptick that can be attributed to the interest in antiracist titles inspired by Black Lives Matter protests against police brutality. In the week ending May 30, when adult materials claimed every spot on BookScan's list of top-ten fastest-growing areas by volume, the four nonfiction adult areas included Discrimination and Civil Rights. Books in these areas saw a 245 percent week-to-week sales increase and a 330 percent week-to-week sales increase, respectively.
The week ending June 6 continued the trend, with the sale of books on Minority Studies increasing a jaw-dropping 605 percent over the previous week. That week, Ijeoma Oluo's So You Want To Talk About Race and Robin DiAngelo's White Fragility ranked second and third, respectively, on the BookScan Week's Top 10 Bestsellers, one of only three adult nonfiction titles on the list. (They appear on the current New York Times best sellers lists as well.) The other adult nonfiction title was Glennon Doyle's Untamed, a Reese's Book Club X Hello Sunshine Book Pick that has been a consistent BookScan best seller for months.
Despite soaring sales pertaining to current antiracism concerns, the week ending June 6 was not as favorable as the previous week to adult materials in general and adult nonfiction in particular. Aside from Minority Studies, History was the only other adult nonfiction subcategory to make the list of top-ten fastest-growing areas, with sales burgeoning by 58 percent week-to-week even if the year-to-date figure remained down 18 percent.
Meanwhile, eight of 12 of the fastest-declining areas by volume were adult nonfiction, ranging from Life Sciences (down 43 percent week-to-week) to Business & Economics (down 32 percent week-to-week). And though adult fiction boasted swift growth in Romance, Women's Fiction, and Manga, juvenile materials took over the rest of the list of top-ten fastest-growing areas by volume. That's half the spots on the list even though adult materials have a lot more ground to recover.
In the coming months, adult book publishers will continue to face challenges as they struggle with lost revenue, rescheduled publication dates, changed buying habits, the slow reopening of bookstores and libraries, and the fate of spring and some summer 2020 titles already lost in the pandemic backwash. No one can predict when adult materials will firmly reclaim pre-COVID levels or how sales of antiracist titles, if they stay strong, will contribute to that upward push. Current New York Times best sellers like Ta-Nehisi Coates's Between the World and Me and Ibram X. Kendi How To Be an Antiracist and Stamped from the Beginning, along with Uluo and DiAngelo's titles, are backlist, and though antiracist reading lists are emerging, we don't yet know the response to antiracist titles publishers currently have in the pipeline. From # PublishingPaidMe and workers' strikes to significant resignations at the Poetry Foundation and the National Book Critic Circle 's rethinking of its mission, the industry is undergoing a major upheaval in light of Black Lives Matter. For now, we can only anticipate what the impact will be.