Two powerhouses join to write a political thriller.
Click here for additional new Prepub Alert columns
Clinton, Hillary Rodham & Louise Penny. State of Terror. S. & S. Oct. 2021. 320p. ISBN 9781982173678. $30. CD. THRILLER
What do you do when you've had a long, strong run in the political and public service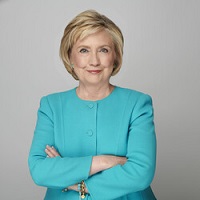 arenas and decide you want something different? Write a book, of course, and especially a juicy thriller. Here, former presidential candidate/secretary of state/senator Clinton joins forces with top-notch mystery writer Penny to craft a story featuring a woman politician who joins a rival's administration as—you guessed it—secretary of state in a world undermined by the previous administration's bumbling. Terrorist attacks are breaking out everywhere, and the new secretary of state must put together a team to ferret out a conspiracy aimed directly at the U.S. government. With a one-million-copy first printing.