The Virtual Library of Virginia (VIVA) and publisher John Wiley and Sons have agreed to a new model, similar to the agreement Wiley made with OhioLink earlier in June.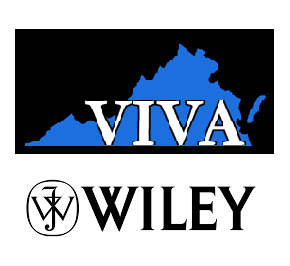 The Virtual Library of Virginia (VIVA) and publisher John Wiley and Sons have agreed to a new model, similar to the agreement Wiley made with OhioLink earlier in June.
The two-year pilot Open Access Account agreement, which goes into effect in 2020, features a central fund to pay article processing charges (APCs) for publication in fully gold open access (OA) journals. According to Wiley, the Open Access Account includes a dashboard for management of payment requests, providing a view of publishing activity with reporting functionality across consortial members. VIVA is a consortium of nonprofit academic libraries within the Commonwealth of Virginia. Members include all of the 39 state-assisted colleges and universities, as well as 32 nonprofit independent institutions, and the Library of Virginia. All participating VIVA member institutions and affiliated researchers are included and may apply for funding of gold open access articles. Private institutions may opt-in to the agreement.
"Although the greater immediate benefit will go to our research-intensive institutions that are already publishing in these journals, an important factor in this new model was ensuring that all participating institutions, regardless of size or research level, would be able to apply for and use the APC funding," VIVA Director Anne Osterman said. "It was also important to our committees that the benefit be as broad as possible for VIVA authors, which is why it includes publications by adjunct faculty and graduate students in addition to full-time faculty."
"From our perspective the underlying deal with Wiley is actually fairly similar to what was already in place, except now with the addition of an important new provision to help better support OA. Beyond incorporating that new workflow we do not anticipate any significant changes to our local serials collection development practices for Wiley," said Edward Lener, associate director for collection management at Virginia Tech Libraries and member of VIVA's Collections Committee. "The central pool for funding OA publications in Wiley journals will provide another means for us support new OA articles published by our faculty, staff, and students."
"This is an important step forward in providing open access to research produced at all VIVA institutions, especially at liberal arts colleges where subvention funds are less available," said John Tombarge, university librarian at Washington and Lee University and Chair of the Virginia Independent Colleges and Universities Library Association (VICULA).
EYE ON SUSTAINABILITY
Since 2018, VIVA's Sustainable Journal Pricing Task Force worked on the issues of unsustainable pricing and the growth of OA. A number of priorities for VIVA have emerged from this work, which led to the decision to partner with Wiley on what both consider a more equitable agreement.
"A one-size-fits-all approach to agreements hasn't been able to meet the various needs," said Kristen Moledo, director of strategic communications at Wiley. "What seems consistent is that researchers and faculty are increasingly expecting their research to be disseminated in the broadest possible way. One solution today is to support the article publication costs to enable immediate open access."
Eight individual North American institutions canceled big deals with Wiley between 2009 and 2019. Since 2015, four institutions reduced their costs by providing access to journals published by Wiley on an individual, à la carte basis after negotiating bundled subscriptions.
Osterman believes libraries are now asserting more agency in negotiating collections and OA agreements, largely due to bold strides in Europe as well as the University of California (UC) System, which recently made a much publicized break with major publisher Elsevier. She noted that growing support from institutions and researchers has been critical in libraries' growing willingness to forego content that doesn't meet their OA requirements.
"We're at a very pivotal time in academic publishing, when the appetite for transformation, for a move to open publishing and open science more broadly, is greater than ever,'' noted Ivy Anderson, associate executive director and director of collections at the California Digital Library. "Publishers that are willing to take a leadership role in this transition, even if it means taking risks and sacrificing short term gain, will find willing partners within the academic community."
While transformative agreements in North America appear to be a recent development, they have been prevalent for years, particularly in Europe. Transformative agreements are a strategy to accelerate the transition to OA, shifting the historic subscription business model while preserving academic freedom. They typically feature payment that includes the cost of reading a publication, rather than payment for both publishing and reading, and are considered more impactful at the consortial level.
Transformative agreements align with the Open Access 2020 Initiative and Plan S, which prioritize community requirements for access. UC's Pathways to Open Access report, for example, argues for embracing a portfolio of transformative strategies, with both on community infrastructure as well as on transformative agreements with external publishers. UC has also created a toolkit for negotiating with publishers.
Some OA advocates have critiqued transformative agreements and their impact on consortia. They believe that transformative agreements still uphold environments in which publishers drive the market for academic research, and further the marketization of scholarship.
"It's just a different kind of big deal," said Sara Rouhi, director of strategic partnerships for the Public Library of Science. "Each publisher cannot continue to build their own separate systems (from usage tracking to APC fee tracking) and expect the community to benefit as a whole."
Other critiques of agreements and principles encouraged in Plan S include the exclusion of research from the global South, aggressive timescales for transformation, and disengaging researchers through mandates or processes invisible to them.
"These deals are largely structured around the APC business model," Rouhi said. "This model, while it has yielded superior levels of access and precipitated a global transition to OA, is likely continuing to underscore scholarly publishing's existing 'tilt' toward wealthy global North (read: white, Western, male, STM dominated, highly funded, English-speaking) research institutions."
"We will be closely monitoring [OA] expenditures and trends and will take this into account when trying to form a plan for 2022 and beyond," Osterman said. "We want to ensure that future VIVA agreements are built from the ground up in a way that is reflective of VIVA's consortial values, rather than being based on historical spends or past pricing models."
VIVA's forthcoming Frequently Asked Questions list will address more details on how and why VIVA is using the new model. In particular, it will help members communicate the ways that the agreement will affect the needs of multiple consortial stakeholders, such as university administration, faculty, and other higher education professionals.