Every December, this column gathers the reading (and listening) pleasures of a group of librarians, each willing to share one of the books that brought them great satisfaction in the year nearly gone.
Every December this column gathers the reading (and listening) pleasures of a group of librarians, each willing to share one of the books that brought them great satisfaction in the year nearly gone. This time the group ranges from the East Coast to the West Coast and jumps over the Pacific to Hawaii.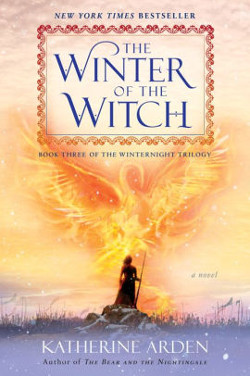 Literary sorcery twines through Winter of the Witch (Del Rey. Jan. 2019. ISBN 9781101885994), the conclusion to Katherine Arden's myth-steeped "Winternight"trilogy (following The Bear and the Nightingale and The Girl in the Tower). Vasya, the titular witch who leads a cast of distinctive characters, including a frost demon and an opinionated horse, sets out on a final quest to save her beloved family and Russia itself from enemies both human and supernatural. The intricate plot leads her from medieval Moscow into a timeless parallel world of magic. Along the way, she unlocks the secret of her identity and finds both love and vocation. Read-alike: For another atmospheric fantasy based in myth and featuring strong women, try Alif the Unseen by G. Willow Wilson.
Sally Rooney's newest novel is simple at its core. It is about two young people and their on-again-off-again love affair. Normal People (Hogarth. Apr. 2019. ISBN 9781984822178) is also not simple; its characters are among the most complex and sympathetic you will find anywhere. The story is told from the varying perspectives of Marianne and Connell who begin a secret sexual relationship in a small town in Ireland during their last year of secondary school. The book follows them to college in Dublin as they come together and fall apart, both feeling most at ease with themselves when they are together. It is a deeply psychological novel that reveals its character's past wounds and current struggles along the way. The novel is fresh and the characters are unforgettable. Read-alike: Try suggesting Fates and Furies by Lauren Groff.
Sarah Moss's Ghost Wall (Picador. Dec. 2019. ISBN 9781250234957), a brilliantly unnerving novella about an exercise in pre-historical reenactment gone wrong, holds readers in its grip from cover to cover. Young Silvie dwells in the shadow of her abusive, nationalistic father Bill whose xenophobia is truly next level. In his view, Britain started going downhill when the Romans invaded, and his version of Brexit would restore the good old days of hunting, gathering, and ritual human sacrifice. Read-alike: Moss's knack for gradually leading the reader to the edge of a dark primal abyss is reminiscent of those macabre lurches found in The Selected Stories of Patricia Highsmith, the author of which was another master at peeling back the thin veneer of civilization to reveal the brutality just beneath.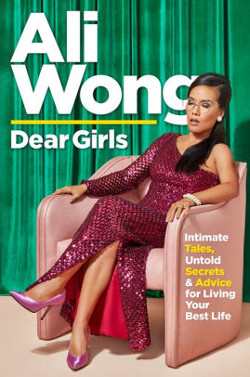 In Dear Girls: Intimate Tales, Untold Secrets & Advice for Living Your Best Life (Random House. Oct. 2019. ISBN 9780525508830), Ali Wong addresses her two young daughters in epistolary essays that explore topics such as family, food, parenting, work as a stand-up comic, and how she "trapped" her husband. These letters are part autobiography, part raunchy advice, and wholly funny. Wong also discusses how she hates when people ask her what it's like to be a female comedian (second only to "What is it like being an Asian American woman in Hollywood?"). Her fierce love for her kids and unabashed bluntness evince the influence of her dad, who taught her "unconditional love and how to give zero f*cks." If you enjoyed her Netflix specials Baby Cobra or Hard Knock Wife, you will adore this book. Read-alike: For more side-splitting straight talk about race and culture, try You Can't Touch My Hair: And Other Things I Still Have to Explain by Phoebe Robinson.
Blair Brown's beguiling narration of Elizabeth Gilbert's City of Girls (Books on Tape. Jun. 2019. ISBN 9781984888488) transports listeners back to 1940s New York City. In disgrace after flunking out of Vassar, Vivian Morris is sent to Manhattan and her Aunt Peg, who owns a theater with a ragtag group of actors and showgirls. Naïve Vivian leads a cheerfully dissolute life with the showgirls, until a scandal recasts her future. In her mellow alto, Brown channels Vivian and convincingly portrays the delightful cast of supporting characters. Whether spouting Gilbert's smart, sassy banter or evoking the bittersweet tone, Brown's reading enriches this witty and affecting novel. Enjoy the first half for the bright, delicious taste of life in the fast lane in 1940s Manhattan, but savor the second part for the insights into friendship, love, and life. Listen-alike: Although Melanie Benjamin's Mistress of the Ritz tells a very different story, narrator Barbara Rosenblat's high-energy performance matches Brown's portrayal of the wisecracking, independent heroine and strongly realized emotions.
---
This column was contributed by Terzah Becker, Collection Development Librarian, Boulder P.L.; Lynn Lobash, Associate Director, Reader Services, N.Y.P.L.; David Wright, Reader Services Librarian, Seattle P.L.; Michelle Young, Branch Manager, Waimea P.L. (Hawaii State P.L. Sys.); and Joyce Saricks, retired readers' advisory librarian, Downers Grove, IL. Annotations are in the order given.