Want to get the latest book news delivered to your inbox each day? Sign up for our daily Book Pulse newsletter.
Studying Books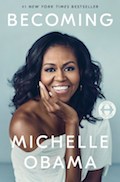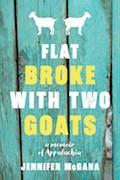 Vulture investigates, "Did Michelle Obama Really Sell 2 Million Books in 15 Days?"
Library Journal has a report on one of the first Panorama Projects, to research the impact of big read programs on sales and circulation.
Best of the Year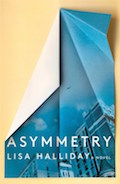 Entertainment Weekly picks the best debut novels of 2018.
HuffPost names The Best Fiction of 2018.
Paste selects the 18 Best Book Covers of 2018.
Book Marks
gathers more best reviewed books of the year: "
Mystery, Crime, and Thriller
" and "
Poetry
."
Page to Screen
There are a number of book-based films and shows debuting today and into next week.
Opening on Dec. 7: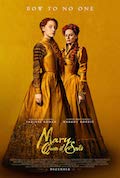 Mary Queen of Scots, based on Mary Queen of Scots (Tie-In): The True Life of Mary Stuart by John Guy, Fletcher & Company (Mariner: HMH). Reviews | Trailer
Mowgli: Legend of the Jungle, based on the stories by Rudyard Kipling. Reviews | Trailer
Dumplin', based on Dumplin' by Julie Murphy (Balzer + Bray: Harper). Reviews | Trailer. BookRiot offers read-alikes. 
Schindler's List 25th Anniversary, based on Schindler's List by Thomas Keneally (Touchstone: S. & S.). Reviews | Trailer
Back Roads, based on Back Roads by Tawni O'Dell (Berkley: Penguin). Reviews | Trailer
Bad Blood, based on Bad Blood: Business or Blood: Mafia Boss Vito Rizzuto's Last War by Peter Edwards, Antonio Nicaso (Vintage Canada: Random House). No reviews | Trailer
Opening on Dec. 12: Once Upon A Deadpool, based on the comic character. Reviews | Trailer
For more, and a longer look out, consult Early Word's Upcoming Schedule.
Reviews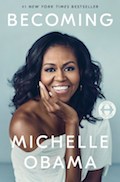 Isabel Wilkerson reviews Becoming by Michelle Obama (Crown: Random House) for the NYT: "a serious work of candid reflection by a singular figure of early-21st-century America ... refined and forthright, gracefully written and at times laugh-out-loud funny." Also reviewed, Love Is Blind by William Boyd (Knopf; LJ starred review): "goes down easy, its pleasures are vaguely guilty, and upon setting it down, it swiftly vanishes from the mind." John Marshall: The Man Who Made the Supreme Court by Richard Brookhiser (Basic: Hachette): " fine... compact and balanced." Those Who Knew by Idra Novey (Viking: Penguin): "There are beautifully bright details ... that keep us hungry for more, turning the pages toward some sort of resolution." The Little Snake by A.L. Kennedy (Canongate): "simultaneously logical and illogical, sad and funny, simple and profound, turning over and over in endless permutations, like an elegant small snake wrestling against the constraints of its own shiny and menacing skin." "The Shortlist" features "Shrewd Short Stories That Merge the Hopeless and the Hopeful" and the paper offers a dual review of "Books About Losing Faith That Will Give You Hope." In another set of reviews, a look at "What Ails America."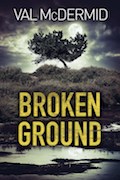 NPR reviews Broken Ground by Val McDermid (Atlantic Monthly): "you won't read any police procedurals set in the United Kingdom featuring a female protagonist that are better than the ones Val McDermid writes."
The Washington Post reviews Theater of the World: The Maps that Made History by Thomas Reinertsen Berg, translated by Alison McCullough (Little, Brown: Hachette): a "gorgeous book [full of] fascinating details."
The L.A. Times reviews The Circuit: A Tennis Odyssey by Rowan Ricardo Phillips (FSG: Macmillan): "arises from close attention to the layers of nuance involved in the mechanics of play."
Time reviews In Our Mad and Furious City by Guy Gunaratne (MCD x FSG: Macmillan): "brilliant and inventive."
Briefly Noted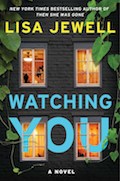 The January 2019 Indie Next list is out. Watching You by Lisa Jewell (Atria: S. & S.; LJ starred review) tops the list.
The NYT reports that Curtis Sittenfeld has joined the audio-first bandwagon. She re-worked a short story, "Atomic Marriage," for Audible's "original" program. It will be read by Diane Lane and publish on Jan. 4.

Timeinterviews John McPhee, The Patch by (FSG: Macmillan).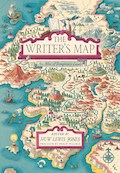 The Chicago Tribune has books-as-gifts ideas.
Lambda Literary gathers new books publishing in December.
The Washington Post features Paperback Crush: The Totally Radical History of '80s and '90s Teen Fiction by Gabrielle Moss (Quirk: Random House) and provides an overview of some of the series included.
Vulture hosts a conversation between two authors about NYC in the 1970s.
The NYT "Sketchbook" features an Edward Carey illustrated "Homage to Charles Dickens."
Author Celeste Ng is the victim of a YouTube impersonation. She posted about it on Twitter.
Author Justin Cartwright has died. The Bookseller has an obituary.
Authors on Air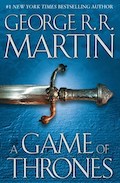 HBO releases a teaser for season 8 of Game of Thrones.
All Is True, the film about Shakespeare starring Kenneth Branagh as the Bard and Judi Dench as Anne Hathaway, gets a trailer.

Entertainment Weeklyfeatures Karen Schaler, the author of Christmas Camp (William Morrow: Harper) and the screenwriter of the TV film A Christmas Prince and many more.
Poet Tess Taylor suggests books for the holidays as part of NPR's new series.
Want to get the latest book news delivered to your inbox each day? Sign up for our daily Book Pulse newsletter.