Want to get the latest book news delivered to your inbox each day? Sign up for our daily Book Pulse newsletter.
New Best Books Lists Out Today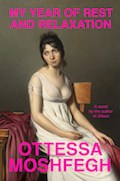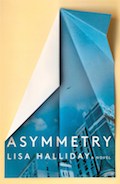 Entertainment Weekly picks its "10 best books of 2018." My Year of Rest and Relaxation by Ottessa Moshfegh (Penguin) tops the list.
The New Yorker selects "The Best Books of 2018." Asymmetry by Lisa Halliday (S. & S.; LJ starred review) leads the way.
The NYT names the "Best Baking Cookbooks of 2018." Sister Pie: The Recipes and Stories of a Big-Hearted Bakery in Detroit by Lisa Ludwinski (Lorena Jones: Random House) is No. 1.
Bustle editors "Recommend the Best Books They Read In 2018."
In a different kind of list, BookRiot picks the "Best Book Covers of 2018."

Reviews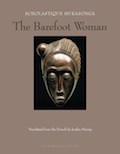 The NYT reviews The Barefoot Woman by Scholastique Mukasonga, translated by Jordan Stump (Archipelago): "a slender memoir, slightly shapeless but radiant with love." Also, Why Religion?: A Personal Story by Elaine Pagels (Ecco: Harper): "This is a minimalist work of great majesty." The Life of Saul Bellow: Love and Strife, 1965-2005 by Zachary Leader (Knopf; LJ starred review): "superb."
The Washington Post reviews Milkman by Anna Burns (Graywolf: Macmillan): "the last great novel of the year. Possibly the most challenging one, too." Also, The Travelling Cat Chronicles by Hiro Arikawa, translated by Philip Gabriel (Berkley: Penguin), writing it has "a fablelike charm, without turning too sweetly sentimental or gimmicky."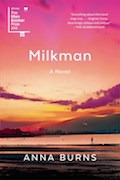 NPR reviews Milkman by Anna Burns (Graywolf: Macmillan): "a wildly good and true novel of how living in fear limits people." Babel: Around the World in Twenty Languages by Gaston Dorren (Atlantic Monthly): "endlessly interesting."
USA Today reviews All That Heaven Allows: A Biography of Rock Hudson by Mark Griffin (Harper; LJ starred review), giving it 3 stars and calling it "exhaustive and empathetic." Also, Never Grow Up by Jackie Chan (Gallery: S. & S.), giving it 3 stars as well and writing, "It's all told with Chan's blunt speaking style, which makes the revelations powerful."
Briefly Noted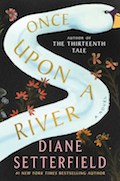 Vulture selects "6 New Books You Should Read This December."
Barnes & Noble picks the "Best Science Fiction & Fantasy Books of December."
Shondaland lists "100 (Mostly) Unexpected Books Every Human Should Read."
35 Over 35 releases its 2018 list.
Reading Women announce their 2018 Award winners. LitHub has details.
Belletrist picks Dumplin' by Julie Murphy (Balzer + Bray: Harper) for its December YA pick.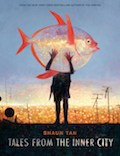 The Washington Post gathers "3 books to help young readers understand our times."
Entertainment Weeklyfeatures the new Shazam comic.
James Frey wins the Bad Sex in Fiction prize. The L.A. Times reports.
Paste features the new picture book version of the film The Karate Kid, The Karate Kid: The Classic Illustrated Storybook, illustrated by Kim Smith (Quirk).
The AtlanticexcerptsThe Dean: The Best Seat in the House by John David Dingell, David Bender (Harper).
The NYT has a piece about art featuring reading.
Authors on Air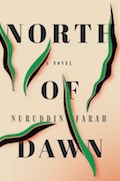 NPR interviews Nuruddin Farah, North of Dawn (Riverhead: Penguin). NPR also interviews Gary Giddins, Bing Crosby: Swinging on a Star: The War Years, 1940-1946 (Little, Brown: Hachette).

Sara Paretsky and André Aciman feature on The Guardian books podcast.
Deadline Hollywood reports that the comic Dr. Mirage is headed to TV. Disney is making a live-action spin-off of 101 Dalmatians (which is based on a book by Dodie Smith) to be called Cruella. Emma Stone is set to star. Hulu is adapting two John Grisham novels, The Rainmaker and Rogue Lawyer, as part of a larger deal "tentatively titled The Grisham Universe." Finally, My Brilliant Friend is renewed for a second season.
Watership Down gets a trailer.
Want to get the latest book news delivered to your inbox each day? Sign up for our daily Book Pulse newsletter.