Want to get the latest book news delivered to your inbox each day? Sign up for our daily Book Pulse newsletter.
More Best
Like a literary Advent calendar, each day of December seems to bring another listing of the best books of 2018: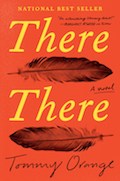 The NYT posts two such lists: the "best" in the opinion of the daily book reviewers Dwight Garner, Parul Sehgal, and Jennifer Szalai, and then the picks from a former daily reviewer, Janet Maslin. Garner, Sehgal, and Szalai also hold a conversation about their picks.
Thousands of readers weighed in and now the Goodreads Choice Awards are out.
LitHub selects its "Favorite Books of 2018" and, via Book Marks, posts "The Best Reviewed Books of 2018": Science Fiction and Fantasy, Short Story Collections, and Essay Collections. The site also names the "11 Books You Should Read This December."
Bill Gates shares the "5 books I loved in 2018" with a video.
Shelf Awareness names the best fiction and nonfiction of the year.
Reviews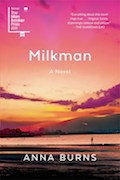 The NYT reviews Milkman by Anna Burns (Graywolf: Macmillan), pulling no punches for the Man Booker winner and writing that it is "a willfully demanding and opaque stream-of-consciousness novel, one that circles and circles its subject matter, like a dog about to sit, while rarely seizing upon any sort of clarity or emotional resonance. I found "Milkman" to be interminable, and would not recommend it to anyone I liked." The paper also reviews Lucia Berlin's new books Evening in Paradise: More Stories and Welcome Home: A Memoir with Selected Photographs and Letters (both published by FSG: Macmillan): "Berlin is not only a soulful chronicler of the lost corners of America ... She is not only a writer of vivid bursts of language ... She is also a distinctly female voice, a raspy Marlene Dietrich ... In death, she became the patron saint of every coastal cool girl, every exhausted mother, every daydreamer of plane tickets, every chaser of her next broken heart."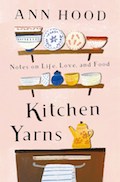 USA Today reviews Kitchen Yarns: Notes on Life, Love, and Food by Ann Hood (W.W. Norton), giving it 3.5 stars and writing, "Written in a series of deliciously digestible essays, the wistful and wonderful  ... a feast for the heart, mind and senses." Also, Milkman by Anna Burns (Graywolf Press: Macmillan), giving it 3.5 stars and writing it "makes a passionate claim for freethinking in a place where monochromatic, us-versus-them ideology prevails."
Briefly Noted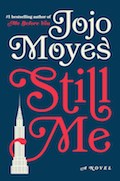 Ron Charles of The Washington Postconsiders the Goodreads winners.
The shortlist is out for 800-CEO-READ Business Book Awards.

Chigozie Obioma, An Orchestra of Minorities (Little, Brown: Hachette; LJ starred review), writes an essay about reading for the NYT.
The Columbia Journalism Review explores "What's behind a recent rise in books coverage?"
The Washington Postinterviews N.K. Jemisin, How Long 'til Black Future Month?: Stories (Orbit: Hachette). Slate has a feature on Jemisin.
NPR interviews Gabrielle Moss, Paperback Crush: The Totally Radical History of '80s and '90s Teen Fiction (Quirk: Random House; LJ starred review).
Entertainment Weeklyinterviews Sandie Jones, The Other Woman (Minotaur: Macmillan; LJ starred review), about her forthcoming second novel.
In more forthcoming book news: Téa Obreht is writing a new book,Inland (Random House, ISBN 9780812992861. August 13, 2019). Entertainment Weekly has the cover and a few plot details. Also, André Aciman announces he is writing a sequel to Call Me by Your Name. Vulture reports the story. USA Today announces that Mike Pence's bunny will star in two more books. Forthcoming next spring and fall, one will offer a tour of Washington, DC, and the other will celebrate Christmas. The Bookseller reports that Val McDermid and Kate Atkinson both have new books in the works.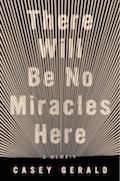 PBS posts discussion questions for its book club pick (with the NYT), There Will Be No Miracles Here: A Memoir by Casey Gerald (Riverhead: Penguin).
The NYT reports on the fight between preservationists and the Strand bookstore (with a side note about money for Amazon).
NPR has news that the man behind the unraveling of the Nobel Prize in Literature is given a longer sentence after being found guilty of a second rape.
Patrick Rothfuss helps raise over half a million for charity. Paste has the story.
Michelle Obama has feelings about the idea of "Lean In." NPR has details.
Shelf Awareness reports on the Federal Trade Commission's interest in Ingram's thoughts about buying Baker & Taylor (and bookseller reactions).

Authors on Air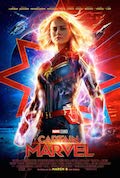 Captain Marvel's new trailer is out.
I'm Thinking of Ending Things by Iain Reid (Gallery/Scout Press: S. & S.; LJ starred review) is headed to the movies, with Brie Larson likely to star. To All the Boy's I've Loved Before is getting a sequel on Netflix. Shrine by James Herbert (Pan Macmillan) is headed to the movies. HBO is going to adapt Stephen King's The Outsiders. National Geographic is adapting Barkskins by Annie Proulx (Scribner: S. & S.). Deadline Hollywood has all the details.
The Hollywood Reporter has more adaptation news, including that Straight White Male by John Niven (Grove, Black Cat) has been optioned for TV and that Laurence Fishburn's project to adapt The Alchemist by Paulo Coelho is moving forward again.
Want to get the latest book news delivered to your inbox each day? Sign up for our daily Book Pulse newsletter.