Want to get the latest book news delivered to your inbox each day? Sign up for our daily Book Pulse newsletter.
An Amazing Gathering of Literary Talent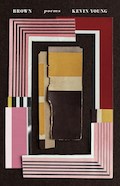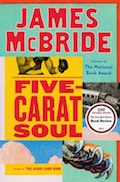 In a piece rich with photos and supported by a short film by Yvonne Shirley laced with poetry and interviews, the NYTStyle Magazine features "Black Male Writers for Our Time."
32 authors are featured.
The article reads, in part, "the intense focus on works by African-American men in America's artistic landscape, even as the problems of race and racial violence continue to plague the nation. The last decade has seen a burgeoning multiplicity in America's literature, with gifted black men writing novels, poems and plays of great import ... I wonder if, in the annals of history, this extraordinary period of artistry will find a name, or a unifying sentiment that codifies it as a movement. Perhaps, or perhaps not. For now, we can rejoice in the gifted writers whom we are privileged to read."

Page to Screen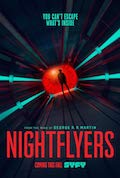 Only one adaptation comes out this weekend, Nightflyers, based on stories by George R.R. Martin. Debuts on Sunday, Dec. 2. The NYT has an interview with Martin. Reviews | Trailer
Reviews
The NYT reviews The Indispensable Composers: A Personal Guide by Anthony Tommasini (Penguin): "a vehicle for a writer of immense musical knowledge to share his insights about many favorite pieces." Also, An Almost Perfect Christmas by Nina Stibbe (Little, Brown: Hachette): "It's an England that makes you long to spend your next Christmas there." Anthony Powell: Dancing to the Music of Time by Hilary Spurling (Knopf; LJ starred review): "she cannot distance herself from the man she first met ... as she demonstrates here, she too has proved a loyal friend." Dungeons and Dragons Art and Arcana: A Visual History by Michael Witwer, Kyle Newman, Jon Peterson, Sam Witwer (Ten Speed Press: Random House): "will mostly appeal to those who have similarly fond memories or who want a nostalgic blast from the past ... it's hard to deny the degree to which D&D has infiltrated the culture." Also, the paper has columns out for Children's Books, Crime, three nature photography books, three on Britain's royals, and a dual review of music memoirs.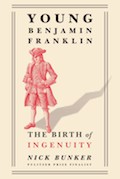 The Washington Post reviews Young Benjamin Franklin: The Birthof Ingenuity by Nick Bunker (Knopf): "Anyone interested in Franklin and early America should find this book fascinating." Also, The Art of Looking: How to Read Modern and Contemporary Art by Lance Esplund (Basic Books: Hachette): "wise, wonderful." Josef Albers: Life and Work by Charles Darwent (Thames & Hudson: W.W. Norton): "Albers steps convincingly from these pages." Broken Ground by Val McDermid (Atlantic Monthly Press): "It's time that mystery writers noticed Europe's newest arrivals, whose lives are filled with a degree of suspense none of them ever wanted or deserved. Almost in passing, [it] is revelatory in that regard." Why Religion?: A Personal Story by Elaine Pagels (Ecco: Harper): "about how a spiritual sensibility can create space for vital ambiguity, contemplation and gnosis." The Western Wind by Samantha Harvey (Grove Press): "less interested in a mystery solved and more intrigued by the fate of a long-gone place, a place that Harvey brings to life from its historical tomb."
NPR reviews How Long 'til Black Future Month?: Stories by N. K. Jemisin (Orbit: Hachette): "overall these stories demonstrate a gathering strength, a flexing of new muscle."
The L.A. Times reviews The Patch by John McPhee (FSG: Macmillan): "a work that gains its newness through structure alone."
Time reviews My Sister, the Serial Killer by Oyinkan Braithwaite (Doubleday: Random House): "beneath the Weekend at Bernie's–style morbid hilarity lies a real examination of the often nettlesome bonds of family, and what we owe to the ones we love."
Briefly Noted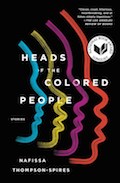 The Chicago Tribune picks its "10 Best Books of 2018."
The NYT names its "Best Wine Books of 2018."
Book Riot picks its "Best Audiobooks of 2018."
The NYT  "El Espace" column names "8 Books Reshaping Latinx Literature."
Entertainment Weekly runs its November romance column.
Another UK bookstore names its best novel of the year, Foyles picks Convenience StoreWoman by Sayaka Murata, translated by Ginny Tapley Takemori (Grove Press).
JPMorgan publishes its reading list 2018.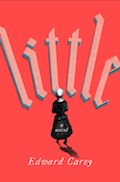 The L.A. Timesinterviews Margaret Atwood and spotlights Edward Carey, Little (Riverhead: Penguin; LJ starred review).
The NYTprofiles Anna Burns, Milkman (Graywolf Press).
USA Todayfeatures Dr. Seuss and lists five things revealed in Fire & Blood: 300 Years Before A Game of Thrones (A Targaryen History) by George R. R. Martin, illustrated by Doug Wheatley (Bantam: Random House).
The Atlanticshowcases Jeff Tweedy,Let's Go (So We Can Get Back): A Memoir of Recording and Discording with Wilco, Etc. (Dutton: Penguin).
Vogue asks "Do We Really Need aHandmaid's TaleSequel?"
The NYT reports on 3,000 vintage cocktail books.
Authors on Air
Michelle Obama will be on the Late Show with Stephen Colbert tonight. The Washington Post reports her memoir is "now officially the bestselling hardcover book of 2018."
Entertainment Weekly lists "15 books to read this awards season before you see the movie."
Looking ahead, Electric Lit showcases "17 Books Coming to TV and Film in 2019."
NPR's Fresh Airinterviews Jonathan Santlofer, The Widower's Notebook: A Memoir (Penguin). Also on the show, Maureen Corrigan reviews Come with Me by Helen Schulman (Harper): "a rich, closely observed story."
Netflix has canceled Daredevil, based on the Marvel comics. Deadline Hollywood has details. Netflix also announces a new series based on the Henning Mankell Kurt Wallander books. Author Ruth Westheimer "Dr. Ruth," will feature in a new documentary set to run on Hulu. Save the Deli: In Search of Perfect Pastrami, Crusty Rye, and the Heart of Jewish Delicatessen by David Sax (HMH) is headed to NBC.
The Atlantic reviews Mowgli: Legend of the Jungle, calling it "a grittier take on the Jungle Book stories ... bogged down by weak visuals and a bland story."
Want to get the latest book news delivered to your inbox each day? Sign up for our daily Book Pulse newsletter.