Want to get the latest book news delivered to your inbox each day? Sign up for our daily Book Pulse newsletter.
Best Books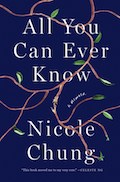 NPR's Book Concierge returns. Selecting 319 titles, NPR offers its picks of the best of 2018.
WBUR's "On Point" also looks at "The Top Titles of 2018" and the best as picked by its listeners.
The Oregonian has a list of 19 titles readers really should pick up.
The Chicago Public Library picks "The Best of the Best Books of 2018."
School Library Journal announces its picks for the "Best Books 2018."
AudioFile names its "2018 Best Audiobooks."
Nylon selects "The Best Illustrated Books of 2018."
Smithsonian.com picks "The Best History Books of 2018."
Kirkus posts its newest list in their rolling accounting of the best of the year. Now up, "Best Middle-Grade Books of 2018."
Shelf Awareness picks its best teen and children's books of 2018 (their fiction list comes out on Dec. 4).
Reviews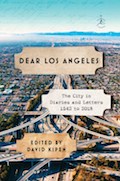 The NYT reviews Dear Los Angeles: The City in Diaries and Letters, 1542 to 2018 edited by David Kipen (Modern Library): "This book's joys are pomegranate joys, feeling for seeds among the pith." Also, a dual review of How to Behave Badly in Elizabethan England: A Guide for Knaves, Fools, Harlots, Cuckolds, Drunkards, Liars, Thieves, and Braggarts by Ruth Goodman (Liveright: W.W. Norton) and What Would Mrs. Astor Do?: The Essential Guide to the Manners and Mores of the Gilded Age by Cecelia Tichi (NYU Press). In the paper as well, "Three Books Trace a History of Race Relations in America, Through Art" and a feature on Kwame Brathwaite, Kwame Brathwaite: Black Is Beautiful by Kwame Brathwaite, Tanisha C. Ford, and Deborah Willis (Aperture).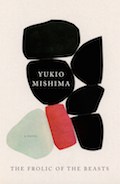 The Washington Post reviews The Frolic of the Beasts by Yukio Mishima (Vintage: Random House): "Admirers of the enigmatic Japanese master have reason to rejoice. Those still unfamiliar with his work might very well have a new entryway to one of the most vital — and troubling — literary voices of the 20th century."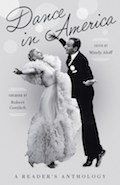 NPR reviews Dance in America: A Reader's Anthology: A Library of America Special Publication edited by Mindy Aloff (Library of America: Penguin): "the anthology's best pieces are illuminating and unexpected by turns ... For something nearly impossible, that's not bad at all." Also, Why We Dream: The Transformative Power of Our Nightly Journey by Alice Robb (HMH): "a spirited, cogent defense of dreams and dream-telling."
USA Today reviews Night of Camp David by Fletcher Knebel (Vintage: Random House), giving it 3.5 stars and writing "The book is dated in its portrayal of women – the only two given a role are a stereotypical silly wife and sultry mistress – and its jokes about race. Beyond that, it does strike chords that seem remarkably current."
Briefly Noted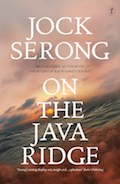 On the Java Ridge by Jock Serong (Text Publishing) wins the Staunch prize. The paper further reports on reaction to the award (it is given to a thriller "in which no woman is beaten, stalked, sexually exploited, raped or murdered") and its state of funding.
Kamila Shamsie wins the London Hellenic Prize for Home Fire (Riverhead: Penguin).
Entertainment Weekly gathers "13 Christmas romance novels to warm your heart."
BuzzFeed picks three novels that "Prove That women Make Fascinating Fictional Killers."
Entertainment Weekly has a first look at the cover of Saga Book Three by Brian K Vaughan, Fiona Staples (Image Comics).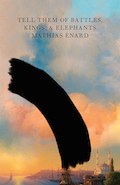 LitHub considers the "15 Best Book Covers of November."
The NYTprofiles Heather Rose, The Museum of Modern Love (Algonquin Books: Workman; LJ starred review).
NPR features Kate DiCamillo, Louisiana's Way Home (Candlewick; SLJ starred review).
Voguespotlights G. Willow Wilson and the new Wonder Woman comic.

Electric Litinterviews Deborah Eisenberg, Your Duck Is My Duck: Stories (Ecco: Harper).
Entertainment Weekly reports that "Misinformation" is the word of the year from Dictionary.com.
The newest Trump book, Trump's Enemies: How the Deep State Is Undermining the Presidency by Corey R. Lewandowski, David N. Bossie (Center Street: Hachette) is getting a bit of attention (here too).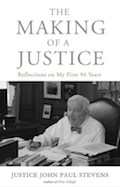 The L.A. Times has news that "Retired Supreme Court Justice John Paul Stevens, 98, will publish a memoir next year." It will be titled The Making of a Justice: Reflections on My First 94 Years (Little, Brown: Hachette).
From the UK's The Bookseller comes news of Megan Abbott's next book project, El Dorado, which "tells the story of the rise and fall of two remarkable women: mentor and protégée, mother and prodigal daughter."

Book Riot has a report on the paper used to print books, and its scarcity and rising costs.
The Atlantic writes about their book coverage.
LitHub considers "The Biggest Fiction Bestsellers Of The Last 100 Years."
Poet Meena Alexander has died. The NYT has an obituary.
Authors on Air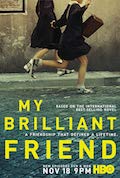 The NYTconsiders new episodes of My Brilliant Friend. Vanity Fairdoes too.
Disney's Artemis Fowl (based on the books by Eoin Colfer) gets a trailer.
The Netflix show Perfume, based on the book by Patrick Süskind, gets a trailer too.
Want to get the latest book news delivered to your inbox each day? Sign up for our daily Book Pulse newsletter.