Want to get the latest book news delivered to your inbox each day? Sign up for our daily Book Pulse newsletter.
Awards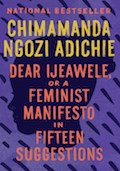 Chimamanda Ngozi Adichie accepts the PEN Pinter prize. The Guardian reports on her speech. During the event, she "named the lawyer and human rights activist Waleed Abulkhair as this year's International Writer of Courage, a title awarded by the PEN Pinter winner each year."
The National Book Award finalists were announced this morning. The winners will be announced on November 14.
Another Nobel winner is also an author. William D. Nordhaus, a Yale economist, won the prize in Economic Sciences yesterday. He has written two books on global warming: The Climate Casino: Risk, Uncertainty, and Economics for a Warming World and A Question of Balance: Weighing the Options on Global WarmingPolicies (both from Yale Univ. Pr.).
The NYT reports on the new director for the International Association of Culinary Professionals who is bringing some transparency to the association's book awards. Eater reports that the James Beard awards are also falling short.
Signature reviews six literary prizes and picks some winning books to try.
Reviews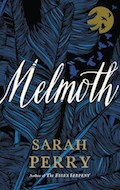 The NYT reviews Melmoth by Sarah Perry (Custom House: HarperCollins): "But if there were ever a genre that could comfortably embody these qualities, that could be so unapologetically lush and overwrought, it is the Gothic novel — which is "Melmoth" to its core, from its filigreed sentences to its twisty, supernatural plot." Also, Looking for Lorraine: The Radiant and Radical Life of Lorraine Hansberry by Imani Perry (Beacon: Random; LJ starred review): "something between a fan's notes and an academic monograph, less an unpacking of the archive to reveal the life than an exercise in putting the archive in historical context." Gandhi:The Years That Changed the World, 1914-1948 by Ramachandra Guha (Knopf) saying it presents him "warts and all."
The Washington Post reviewsMelmoth as well: "masterful ... [it is a] sophisticated and delightful Gothic contraption. It is scary and smart, working as a horror story but also a philosophical inquiry into the nature of will and love." Also, Imagine John Yoko by John Lennon, Yoko Ono (Grand Central): "a lavishly illustrated, intensely detailed study of the album, the related film (also called "Imagine") and other adventures of the Lennons in late 1971." Bridge of Clay by Markus Zusak (Knopf Books for Young Readers): "There's much to love about this capacious novel, but there's also so much ... an extravagantly overengineered story." Ron Charles says that readingThe Next Person You Meet in Heaven: The Sequel to The Five People You Meet in Heaven by Mitch Albom (Harper) is hell."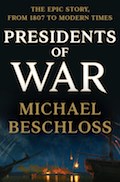 NPR reviews Presidents of War by Michael Beschloss (Crown: Random): "Beschloss clearly describes how easy it is for the United States to slip into war and how flimsy the separation of powers is — as a check on war-making or as a protection for civil liberties in war time." Also, Blanca & Roja by Anna-Marie McLemore (Feiwel & Friends: Macmillan; SLJ starred review): "for those who like to dwell in the liminal spaces of stories, the nature of the tale will echo the story it sets out to tell, creating a vivid and emotional dreamscape of blood, feathers, and apples."
USA Today reviews Presidents of War as well, giving it 2.5 stars out of 4 and listing "five key takeaways." Also in the paper, My Squirrel Days by Ellie Kemper (Scribner: S. & S.), getting three out of four stars.
Briefly Noted
EarlyWord posts its October GalleyChat Roundup, looking ahead to titles that will be hot this spring.

CrimeReads picks October's "Best New Thrillers."
Town and Country names "The Books You Need to Read in October."
The list of "10 books to read if you loved A Star is Born" that Entertainment Weekly ran in print this week has made it online.
Lena Dunham's book club, #KeepIt100LD, pick is Nnedi Okorafor's Binti(Tor.com).
The website PacificStandard writes about how "Home Libraries Confer Long-Term Benefits."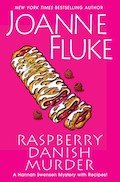 Eater features Joanne Fluke's mysteries, calling food "the main character."
Entertainment Weeklyinterviews Lou Berney, November Road (William Morrow: Harper; LJ starred review).
The Guardianinterviews Tamora Pierce.
Entertainment Weekly reports on "a major return for vampires in the YA space" with Renée Ahdieh's forthcoming TheBeautiful (due out next fall from Penguin. ISBN 9781524738174). EW has an interview with the author. Also in YA, EWexcerpts another fall 2019 title, Bright Burning Stars by A.K. Small (Algonquin Young Readers. ISBN 9781616208783) and "set in the gorgeous, hyper-intense world of a Parisian ballet school."
The L.A. Times writes that Barnes & Noble has seen "a 57% surge in sales of political books compared with last year." A company official said that "Fear was the fastest-selling title for the company in over three years, with ... stores selling more than a book every second on the first day."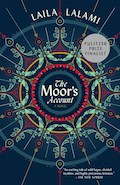 Vanity Fair gets Stacy Abrams, political candidate and author, to suggest some books.
The NYTfeatures cookbook author Pati Jinich, Mexican Today: New and Rediscovered Recipes for Contemporary Kitchens (Rux Martin/HMH).

Shannon Hale writes about her graphic novel RealFriends (First Second: Macmillan; SLJ starred review) as well as "What are we teaching boys when we discourage them from reading books about girls?" for The Washington Post.
A doodle on the pages of an 18th-century UK maths exercise book goes viral. The Guardian has the story. Also, a report on American poet Mary Borden, whose poetry from World War I will be celebrated in the UK during Armistice Day.
Authors on Air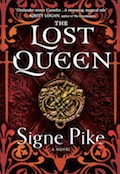 Deadline Hollywood reports that Signe Pike's The Lost Queen (Touchstone: S. & S.) is headed to TV and Dissonance by Erica O'Rourke (S. & S. Books for Young Readers) is headed to the movies. The comic GodCountry by Donny Cates & Geoff Shaw (Image Comics) is too. The novel Under Glass by Sam Marsden (Wattpad) sold film and TV rights. The Deadline also has an image of the new Batwoman.
The Hollywood Reporter writes about The Haunting of Hill House adaptation. Also reports that James Gunn is set to write (and maybe direct) the Suicide Squad sequel.
John Cena, ElbowGrease, illustrated by Howard McWilliam (Random House Books for Young Readers) will be on The Daily Show tonight.
Want to get the latest book news delivered to your inbox each day? Sign up for our daily Book Pulse newsletter.