Want to get the latest book news delivered to your inbox each day? Sign up for our daily Book Pulse newsletter.
Page to Screen
Six adaptations open today: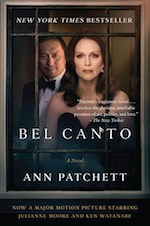 Bel Canto, based on Bel Canto by Ann Patchett (Harper Perennial). Reviews are mixed. Here is the trailer.
The Children Act, based on The Children Act by Ian McEwan (Nan A. Talese: Random). Reviews are strong. Here is the trailer.
The Land of Steady Habits, based on The Land of Steady Habits by Ted Thompson (Little, Brown). Reviews are strong. Here is the trailer.
A Simple Favor, based on A Simple Favor by Darcey Bell (Harper). Reviews are strong. Here is the trailer.
Unbroken: Path to Redemption, based on Unbroken: A World War II Story of Survival, Resilience, and Redemption by Laura Hillenbrand (Random). Reviewers are not impressed. Here is the trailer.
The Angel (on Netflix), based on The Angel: The Egyptian Spy Who Saved Israel by Uri Bar-Joseph (Harper). Only one review thus far, but it is a strong one. Here is the trailer.
Starting on September 17 is Rise of the Teenage Mutant Ninja Turtles, (on Nickelodeon) based on the comics characters. No reviews. Here is the trailer.
Awards
The National Book Awards longlist for Nonfiction is out. So is the longlist for Poetry. The Fiction longlist will be announced later today.
Reviews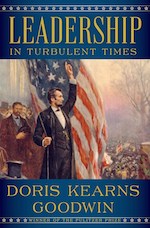 The NYT reviews Leadership: In Turbulent Times by Doris Kearns Goodwin (S. & S.): "...she renders her characters with a depth and intricacy that not all academic historians seek to attain." Also, These Truths: A History of the United States by Jill Lepore (W.W. Norton; LJ starred review): "It isn't until you start reading it that you realize how much we need a book like this one at this particular moment." America: The Farewell Tour by Chris Hedges (S. & S.): "a bundle of contradictions.... Both righteous and self-righteous, Hedges is addicted to fire and brimstone." The Fall of Wisconsin: The Conservative Conquest of a Progressive Bastion and the Future of American Politics by Dan Kaufman (W.W. Norton): "...full of sharply reported details." Palaces for the People: How Social Infrastructure Can Help Fight Inequality, Polarization, and the Decline of Civic Life by Eric Klinenberg (Crown: Random): "...offers a new perspective on what people and places have to do with each other." Conscience by Alice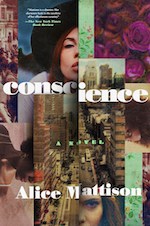 Mattison (Pegasus: W.W. Norton): "A careful observer of gesture and language... [she] writes warmly about her characters." The Improbable Wendell Willkie: The Businessman Who Saved the Republican Party and His Country, and Conceived a New World Order by David Levering Lewis (Liveright: W.W. Norton): "...offers an insightful, compelling portrait." The Browns of California: The Family Dynasty that Transformed a State and Shaped a Nation by Miriam Pawel (Bloomsbury: Macmillan): "fascinating."
The Washington Post reviews books about gun violence. Also, Big Game: The NFL in Dangerous Times by Mark Leibovich (Penguin): "...if you look closely, you'll realize he has nothing to say."
NPR reviews The Dinosaur Artist: Obsession, Betrayal, and the Quest for Earth's Ultimate Trophy by Paige Williams (Hachette): "Williams writes elegantly on the importance of fossils to science."
Briefly Noted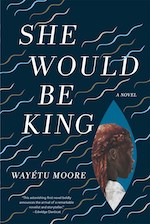 Time picks "14 New Books to Read in September."
The October LibraryReads list is out. The Proposal by Jasmine Guillory (Berkley: Penguin) tops the picks.
EarlyWord's September GalleyChat Roundup is posted.
LitHub continues its Fall 2018 picks with politics & social science.
The NYT gathers books about "Modern Political Ideas," picture books about "Dreams and Dreamers," and issues the newest Crime column.
Luis Alberto Urrea takes part in Electric Lit's Read More Women series.
The NYT reports on fiction podcasts.
Entertainment Weekly excerpts The Burning Chambers by Kate Mosse (Minotaur Books: Macmillan).
io9 excerpts Anne Rice's Blood Communion: A Tale of Prince Lestat (Knopf; LJ starred review).
Bitch media interviews Bernice L. McFadden, Praise Song for the Butterflies (Akashic Books).
Electric Lit interviews Sharlene Teo, Ponti (S. & S.).
Time features Wayétu Moore, She Would Be King (Graywolf Press).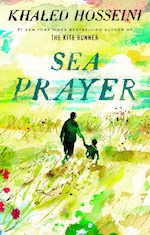 The NYT has an image from, and story on, Sea Prayer by Khaled Hosseini (Riverhead: Penguin).
Fantastic Beasts: The Crimes of Grindelwald is getting an audiobook, from Audible and Pottermore. Deadline Hollywood has the details.
Cassandra Clare announces her book tour locations for Queen of Air and Darkness (Margaret K. McElderry Books: S. & S.). Entertainment Weekly has the details.
The NYT celebrates Little Women as it turns 150.
Entertainment Weekly reports on the new book trailer for True Indie: Life and Death in Filmmaking by Don Coscarelli (St. Martin's: Macmillan).
Author Chrissy Teigen is starting a kitchen line at Target, says The Hollywood Reporter.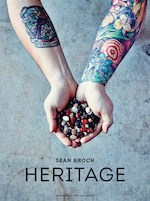 Netflix sets the line-up for season five and six of Chef's Table, some of the foodie stars have cookbooks: Albert Adrià and Sean Brock. Eater has details.
Entertainment Weekly reports on a hot YA auction for There Will Come a Darkness, the first book in a projected trilogy by Katy Pool.
The Hollywood Reporter says that Chelsea Cain's Vision comic has been cancelled, just months before it was to debut.
The Guardian examines why titles change between UK and U.S. editions. The paper also, goes "inside the world of Jane Austen fandom."
Authors on Air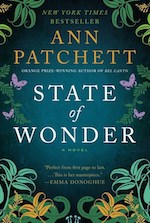 Just as Bel Canto opens, Ann Patchett's State of Wonder is bought for a TV adaptation. Also tapped for a TV series is The Good Girl by Mary Kubica. Deadline Hollywood has both stories. Deadline also reports that the leads are cast for AMC's adaptation of Joe Hill's NOS4A2 and that Andrew Lloyd Webber is making a modern musical of Cinderella for the stage.
Dolly Parton and Sia collaborate on a song from the soundtrack to the Dumplin' adaptation. Variety has details.
The Chilling Adventures of Sabrina gets a trailer. It is trending on YouTube.
Want to get the latest book news delivered to your inbox each day? Sign up for our daily Book Pulse newsletter.