Trend Alert: Songs Becoming Books
Tor.com reports that another song is getting adapted into a book. This time it is "The Deep" by Clipping, a rap group that includes Daveed Diggs (Hamilton) along with William Hutson and Jonathan Snipes. Author Rivers Solomon (An Unkindness of Ghosts) will write the novel (Saga: S. & S, 2019). To further the connections, Tor.com reports that Clipping will release "a vinyl edition of 'The Deep,' as well as new music inspired by the book." The story is well worth clicking through to read as these multimedia collaborations and extensions are part of the creative future of storytelling.
Reviews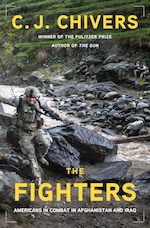 The New York Times reviews The Fighters by C.J. Chivers (S. & S.): "this is a book about the lower ranks who experience the thing itself, the gut-wrenching violence and confusion of war — history from the ground up, not from the top down, precisely what Washington elites miss." It is getting a lot of coverage from a rangeofsources and is surging on Amazon. Also, Playing Changes: Jazz for the New Century by Nate Chinen (Pantheon: Random House): "The best way to read [it] is with YouTube and Spotify fired up on your laptop. Chinen has excellent taste in unruly new sounds and big, bent ears, and you'll want to make a playlist." (Note: NPR has an interview.) Finally, The Equations of Life: How Physics Shapes Evolution by Charles S. Cockell (Basic Books: Hachette): " lucidly addresses biology's great mystery."
The Washington Post reviews Cherry by Nico Walker (Knopf; LJ starred review): "don't wait to pick up his lacerating new novel about the horrors of war and addiction .... a miracle of literary serendipity, a triumph born of gore and suffering that reads like it's been scratched out with a dirty needle across the tender skin of a man's forearm." Also, Bad Man by Dathan Auerbach (Doubleday: Random House): "an atmospheric and unsettling novel, but not a perfect one." Flights by Olga Tokarczuk, translated by Jennifer Croft (Riverhead): "ambitious and complex."
USA Today reviews Fly Girls: How Five Daring Women Defied All Odds and Made Aviation History by Keith O'Brien (HMH; LJ starred review), giving it 3.5 stars and calling it "both exhilarating and heartbreaking." Also, House of Trump, House of Putin: The Untold Story of Donald Trump and the Russian Mafia by Craig Unger (Dutton: Penguin), giving it 2.5 stars and writing "there is a volcano's worth of smoke [here] which so far has obscured the fire."
Maureen Corrigan reviews Baby, You're Gonna Be Mine: Stories by Kevin Wilson (Ecco: Harper; LJ starred review) for NPR: "What I love most about Wilson's writing is that he'll start off with these goofy, almost sitcom-type contrived premises and from there create stories that knock you out with the force of their emotional truth."
Briefly Noted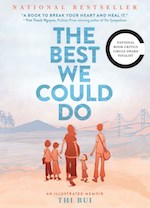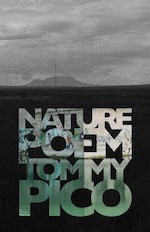 The American Book Awards are announced. Winners include Thi Bui, The Best We Could Do: An Illustrated Memoir (Abrams), Victor Lavalle, The Changeling (Spiegel & Grau: Random House), and Tommy Pico, Nature Poem (Tin House: W.W. Norton), among many more.
The Financial Times & McKinsey Business Book of the Year Longlist is out.
Esquire names its "Best Books of 2018 (So Far)."
Paste picks "The 18 Best Book Covers of 2018 (So Far)."
Keeping up with The Guardian's Not the Booker prize, the final book for the shortlist has been named by the judges: Three Keys in the Dream of G by Marc Nash (Dead Ink).
The Great American Read is posting Q&As with selected authors and videos of some talking about books. George R.R. Martin discusses killing off characters and The Lord of the Rings. Rita Dove talks about Little Women (not online yet). Also, the top 40 vote getters have been announced. The show starts again on Sept. 11.
The NYT has an essay by Sloane Crosley on keeping books.
Tor.com reprints V.E. Schwab's J.R.R. Tolkien Lecture on Fantasy Literature, delivered at Pembroke College, Oxford. It is also on YouTube.
After yesterday's report on B&N, Vanity Fair has one on the surging fortunes of Amazon and how taxpayers are going to foot the bill.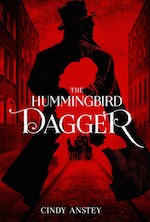 BustleexcerptsThe Hummingbird Dagger by Cindy Anstey (Swoon Reads: Macmillan).
VogueexcerptsFashion Climbing: A Memoir with Photographs by Bill Cunningham (Penguin).
Tor.com considers "Some of the Best Science Fiction Ever Published" and the keen eye of editor Judy-Lynn del Rey.
Signature lists the "100 Best Thrillers of All Time."
Vulture has "6 New Paperbacks You Should Read The August."
CrimeReads gathers "The Essential True Crime Books of August."
Reese Witherspoon plugsThe Huntress by Kate Quinn (William Morrow: Harper).
Jeff Tweedy announces his memoir, Let's Go (So We Can Get Back): A Memoir of Recording and Discording With Wilco, Etc. (Dutton: Penguin, Nov. 13). It is soaring on Amazon.
Authors on Air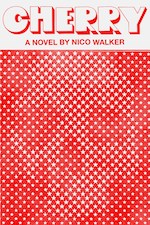 NPR interviews Nico Walker, Cherry (Knopf; LJ starred review).
Continuing NPR's summer reading recommendations, author Jon Scieszka lines up some "kid-friendly selections."
Vanity Fair has a list of all the Apple TV projects. Some are connected to books, including the adaptation of Min Jin Lee's Pachinko, Curtis Sittenfeld's You Think It, I'll Say It, and Isaac Asimov's Foundation novels.
Kerry Washington will star and executive produce Hulu's adaptation of Old City Blues, a graphic novel by Giannis Milonogiannis. The Hollywood Reporter has the story.
Entertainment Weekly considers the differences between page and screen for BlacKkKlansman.
LitHubpits books against their adaptations, based on book reviews and Rotten Tomatoes takes.
Omarosa Manigault Newman, Unhinged: An Insider's Account of the Trump White House (Gallery: S. & S.), will be on The Daily Show tonight.