Page to Screen
It is going to be a busy viewing week. Eight adaptations are premiering.
Opening today are:
BlacKkKlansman. Based on the book by Ron Stallworth, Black Klansman: Race, Hate, and the Undercover Investigation of a Lifetime (Flatiron). Reviews are glowing. Here is the trailer.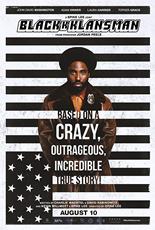 The Guernsey Literary and Potato Peel Pie Society. Based on the novel of the same name. Reviews are scarce thus far and are mixed. Here is the trailer.
Ordeal by Innocence. Based on the novel by Agatha Christie. There is one review by a top critic. Here is the trailer.
The Meg. Based on the novel by Steve Alten (Viper). Reviews are rather dismal. Here is the trailer.
A Prayer Before Dawn. Based on the true crime account of the same name by Billy Moore (Skyhorse). Reviews are strong. Here is the trailer.
Premieres on Saturday:
Love at Sea. Based on Love on the Lido Deck: A Nautical Romantic Comedy by Barbara Oliverio (CreateSpace). No reviews yet. Here is a preview.
Starting on Sunday:
Get Shorty, season two. Based on the novel by Elmore Leonard. No reviews yet. Here is the promo.
Debuting on Aug. 15:
Crazy Rich Asians. Based on the novel of the same name. Reviews are glowing. Here is the trailer.
Reviews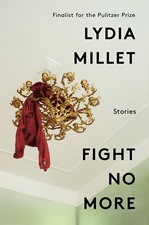 The NYT reviews Fight No More: Stories by Lydia Millet (W.W. Norton; LJ starred review): a "shimmering and brilliantly engaged collection." Also, No One Tells You This: A Memoir by Glynnis MacNicol (S. & S.): "For some, this book will read like an anthem to choosing the single, family-free life; for others, the story is clearly about ambivalence." A Terrible Country by Keith Gessen (Viking; LJ starred review): "I don't know if A Terrible Country is good fiction, but you won't read a more observant book about the country that has now been America's bedeviling foil for almost a century."
Boots on the Ground: America's War in Vietnam by Elizabeth Partridge (Viking): "Perhaps Partridge or her editors thought a full confrontation with America's behavior in Vietnam was too much for teenage readers. But kids can handle it." The Shortlist looks at historical fiction and even more reviews are online.
NPR reviews Come Again by Nate Powell (Top Shelf Productions: Random House), calling it "Spooky And Off-Kilter."
The Washington Post reviews The Attachment Effect: Exploring the Powerful Ways Our Earliest Bond Shapes Our Relationships and Lives by Peter Lovenheim (TarcherPerigee: Penguin): "the whole thing reads like one more bit of evidence that trying to use attachment style as an explanation for everything can be a Procrustean task." Also, Imperial Twilight: The Opium War and the End of China's Last Golden Age by Stephen R. Platt (Knopf): "a fast-paced story that focuses on the individuals who made the history." Chesapeake Requiem: A Year With the Watermen of Vanishing Tangier Island by Earl Swift (Dey Street Books): "It will largely be up to these politicians to determine whether Tangier is worth saving. If they decide it is not, Chesapeake Requiemwill have arrived just in time to provide the definitive account of what once was and of what will soon be no more."
Briefly Noted
Jane O'Connor, the author of the " Fancy Nancy" children's books, says goodbye to the character.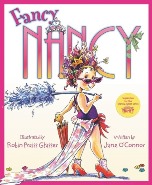 The NYT has her essay. The paper also reports on Nico Walker's debut, Cherry (Knopf; LJ starred review), noting that New York Magazine called it "the First Great Novel of the Opioid Epidemic."
The September LibraryReads list is out. The 7½ Deaths of Evelyn Hardcastle by Stuart Turton (Sourcebooks Landmark; LJ starred review) tops the choices.
Barnes & Noble picks An Absolutely Remarkable Thing by Hank Green (Dutton: Penguin; LJ starred review) as their fall book club pick.
Check your holds for Nick Drnaso's Sabrina (Drawn and Quarterly: Macmillan; LJ starred review). The first graphic novel longlisted for the Booker prize is racking up ratios topping 10:1 in some libraries we checked. The Guardian reports that in England the book is out of stock, after two reprints.
The National Book Awards releases its timetable for this year's awards. The winners will be announced on Nov. 14. The Longlist will be announced during September 12-14. Finalists come out on Oct. 10.
The NYTfeatures Olga Tokarczuk, Flights translated by Jennifer Croft (Riverhead). The paper also offers books about walking around NYC.
NPR has an interview with James W. Loewen, Lies My Teacher Told Me: Everything Your American History Textbook Got Wrong (The New Press).
Entertainment Weeklyinterviews R.O. Kwon, The Incendiaries (Riverhead: Penguin) and Sona Charaipotra, Symptoms of a Heartbreak (Imprint, May 2019; ISBN 9781250199102).
Natalie Dormer will narrate the next Audible original Harry Potter: A History of Magic. Entertainment Weekly has the story.
Paste picks "10 of the Best Young Adult Books of August 2018."
TimefeaturesThe Third Hotel by Laura van den Berg (FSG).
Bitch MediaexploresJELL-O Girls: A Family History by Allie Rowbottom (Little, Brown; LJ starred review).
As happened in the U.S. in April, authors are experiencing visa issues, making it hard to attend a literary festival in Edinburgh. The Guardian has the story.
Ron Charles posts his Friday book column.
Authors on Air
My Husband's Wife by Jane Corry (Penguin) has been optioned for a TV series, reports Deadline Hollywood.
Omarosa Manigault Newman, Unhinged: An Insider's Account of the Trump White House (Gallery: S. & S.), will be on Meet the Press this weekend. The Guardian has a new report on some of what she claims.