Want to get the latest book news delivered to your inbox each day? Sign up for our daily Book Pulse newsletter.
The Toronto Film Festival
Emilio Estevez has made a movie set in a public library, The Public. "When you think about the major issues of our time — whether it's climate change, homelessness, opioid addiction, mental illness, the dismantling of our civil and constitutional rights, racism, class division — the intersectionality of that all happens inside the public library," he tells Deadline Hollywood. Here is the trailer and the summary from the Toronto International Film Festival. American Librariesinterviewed Estevez in March.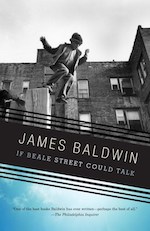 Also from the Toronto festival, The Hate U Give and If Beale Street Could Talk get reviews from The Hollywood Reporter. They call The Hate U Give "Impassioned and effective, if slightly overstuffed" and If Beale Street Could Talk "Bold, bluesy and beautiful." Vanity Fair calls Beale "a triumph."
Vanity Fair also reports on Jeremiah Terminator LeRoy,about a literary hoax and adapted from Girl Boy Girl: How I Became JT LeRoy by Savannah Knoop (Seven Stories).
Reviews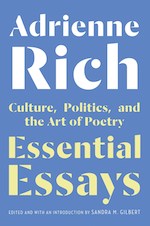 The NYT reviews Essential Essays: Culture, Politics, and the Art of Poetry by Adrienne Rich, edited by Sandra M. Gilbert (W.W. Norton): "to flow along with the pulses of Rich's intelligence, to be enveloped by her capacious heart and mind." Also, Heartland: A Memoir of Working Hard and Being Broke in the Richest Country on Earth by Sarah Smarsh (Scribner: S. & S.): "A deeply humane memoir with crackles of clarifying insight."
The Washington Post reviews Strike Your Heart by Amélie Nothomb, translated by Alison Anderson (Europa Editions): "a disarmingly simple yet deeply complex study of a mother-daughter relationship and its lifelong implications."
USA Today reviews Betty Ford: First Lady, Women's Advocate, Survivor, Trailblazer by Lisa McCubbin, (Gallery Books: S. & S.; LJ starred review), giving it 2.5 out of four stars.
NPR reviews
The Man Who Came Uptown
by George Pelecanos (Mulholland Books: Hachette): "will be welcomed by longtime George Pelecanos readers, but it
shouldn't be missed
by those who haven't enjoyed his work before, either." Also,
Ponti
by Sharlene Teo (S. & S.): "the relationships in
Ponti
are so stunted and painful that
the novel evokes love mostly through negative space
."
Briefly Noted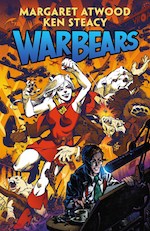 Margaret Atwood talks with Entertainment Weekly about her new comicWar Bears, illustrated by Ken Steacy (Dark Horse: Random House).
The NYTprofiles Sally Field, In Pieces (Grand Central: Hachette).
Entertainment Weeklyinterviews George Pelecanos, The Man Who Came Uptown (Mulholland Books: Hachette).
Electric Litinterviews Wayétu Moore, She Would Be King (Graywolf: Macmillan).
The NYT  "Front Burner" features Sweet Home Café Cookbook: A Celebration of African American Cooking by NMAAHC, Jessica B. Harris, et al. (Smithsonian Books: Random House).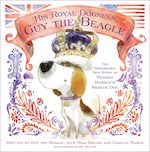 Meghan Markle's dog will star in a book: His Royal Dogness, Guy the Beagle: The Rebarkable True Story of Meghan Markle's Rescue Dog by Camille March and Mike Brumm, illustrated by EG Keller (S. & S.). USA Today has a video story.
LitHub offers "The Ultimate Fall 2018 Books Preview."
Video of a grandmother who cannot stop laughing while reading The Wonky Donkey by Craig Smith, illustrated by Katz Cowley (Scholastic) has gone viral, spiking worldwide demand for the book. The Guardian has the story.
Actor Matthew Gray Gubler announces his book, Rumple Buttercup: A Story of Bananas, Belonging, and Being Yourself (Random House Books for Young Readers), on social media, sending it soaring on Amazon.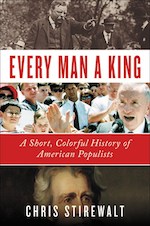 Fox pushesEvery Man a King: A Short, Colorful History of American Populists by Chris Stirewalt (Twelve: Hachette) up the Amazon ranks. Fox, CBS, and NPR help push Contempt: A Memoir of the Clinton Investigation by Ken Starr (Sentinel: Penguin) up the ranks as well.
Vanity Fair gets book recommendations from Kate Atkinson, Patrick deWitt, and more.
The NYT says Henry Adams's Democracy (Penguin) "Resonates Now More Than Ever."
The Great American Read begins again today.
LitHub has "18 of the World's Most Striking Libraries, Illustrated," taken from Bibliophile: An Illustrated Miscellany, illustrated by Jane Mount (Chronicle).
Authors on Air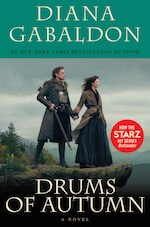 Outlander, season 4 gets a trailer. So does Daredevil, season three.
Downton Abbey has started filming, reports Deadline Hollywood.
NPR's Fresh Air talks with José Andrés, We Fed an Island: The True Story of Rebuilding Puerto Rico, One Meal at a Time (Anthony Bourdain/Ecco: Harper). All Things Considered interviews Michael Donkor, Housegirl(Picador: Macmillan; LJ starred review).
Neil deGrasse Tyson, Accessory to War: The Unspoken Alliance Between Astrophysics and the Military (W.W. Norton), will be on Stephen Colbert tonight.
NPR airs its last reading list of the summer.
Want to get the latest book news delivered to your inbox each day? Sign up for our daily Book Pulse newsletter.