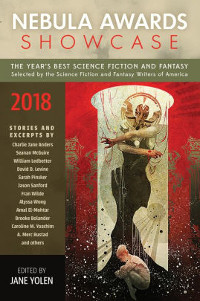 The last full month of summer brings a fresh wave of genre reads, from a breakout new police procedural to a fan-favorite blend of romance, history, and paranormal. In addition to the five selections below, don't miss Jo Walton's An Informal History of the Hugos: A Personal Look Back at the Hugo Awards, 1953–2000or Alyssa Cole's just published A Duke by Default.
Fruit of the Drunken Tree: A Novel by Ingrid Rojas Contreras (Doubleday).
Set in Bogotá, Colombia, in the 1990s, this coming-of-age debut novel explores the varied experiences of two young girls, one seemingly protected by wealth and community walls, the other exposed and vulnerable to the ravages of poverty and violence.
Sweet Little Lies: A Novel by Caz Frear (Harper).
London-based detective constable Cat Kinsella is trying to navigate her past and future when she lands a case that mashes them both together in this twisty, intense first novel that just might launch Frear into the big leagues.
Bellewether by Susanna Kearsley (Sourcebooks Landmark).
During the French and Indian War, a captured officer and a Long Island woman are brought together. Centuries later, the relationship fascinates a museum curator determined to discover their fate. Mixing romance, history, and the paranormal, Kearsley's newest is an August LibraryReads pick.
Ball Lightning by Cixin Liu; tr. from Chinese by Joel Martinsen (Tor).
Hugo Award winner Liu presents not another alien story, but one about power, science, and obsession. In it, the fluke death of Chen's parents by the rare occurrence of ball lightning compels him to study the phenomenon, eventually putting him in contact with others who have their own interests in the bizarre exploding spheres.
Nebula Awards Showcase 2018; ed. by Jane Yolen (Pyr).
Collecting the work of Charlie Jane Anders, Seanan McGuire, Amal El-Mohtar, David D. Levine, and more, this anthology compiles stories and excerpts of the year's Nebula winners and nominees. Group with the forthcoming The Best American Science Fiction and Fantasy 2018, edited by N.K. Jemisin, which covers similar ground.